Exclusive: SVB alum raises $7M for new cash management startup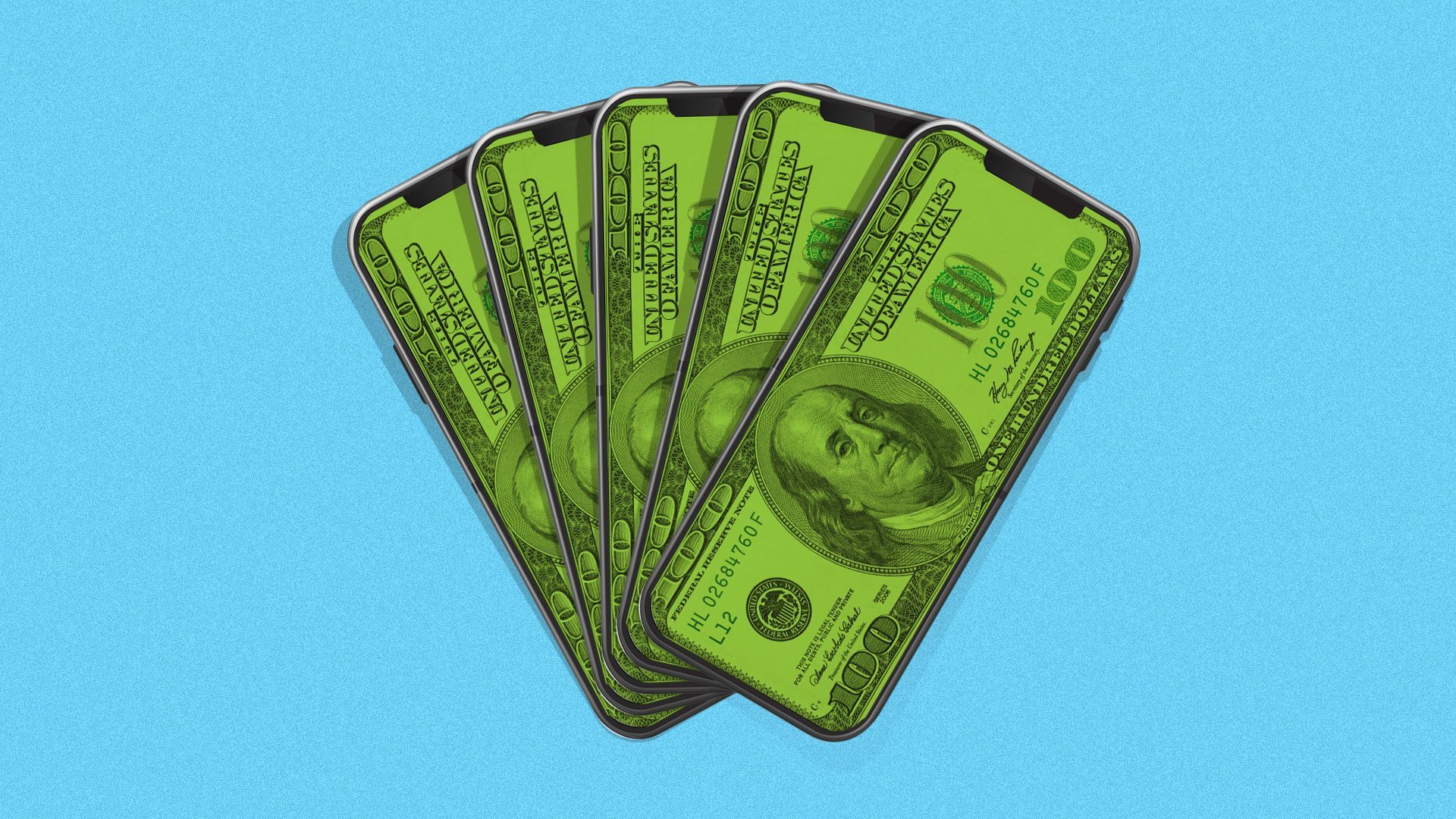 Holdings, a startup aimed at helping businesses diversify their cash, raised $7 million in seed-stage funding, CEO Jason Garcia tells Lucinda.
Why it matters: Holdings aims to solve the insured deposit problem that came to the fore during the SVB crisis this year — namely, a lack of diversification.
Background: Roughly 94% of SVB's deposits were uninsured, turning its failure into a brutal wakeup call for many companies and investors to diversify their holdings.
How it works: Salt Lake City-based Holdings is partnering with Evolve Bank to offer as much as $3 million in FDIC insurance via a sweeps network with 4% annual yield.
The company does not plan to compete directly with banks or with players like Mercury that offer debit cards or merchant processing.
Instead, Holdings seeks to expand by giving companies an avenue to grow capital not being used in day-to-day operations. It's working to offer access to money market funds, treasuries and equity strategies.
"The idea of having all of the money just sit in a checking account now is kind of gone," Garcia says.
Details: The company initially raised $4 million in funding led by Album VC, with additional capital from Fin Capital, Hustle Fund and others last year. It raised another $3 million this year from an undisclosed strategic investor.
Garcia was a senior vice president at SVB from 2014 to 2018 in charge of spinning up its Salt Lake City practice. It was as VP of Capital at Mercury that he launched its venture debt operations. His co-founder, Mahalia Thomas, previously was at Clearco.
Garcia did not see SVB's collapse coming, though its failure became a boost for Holdings' business. "It's been bittersweet," he says. "Having a tailwind that comes from something that you look up to and admire for some not great reasons."
Of note: Originally slated to launch in November, the company went live in March as SVB was falling apart, leading to a surge in customer signups.
Holdings is not focused on the startup industry, but most of its customers are tech businesses and former SVB and First Republic Bank clientele.
Its largest customer is a real estate investment firm, as FRB notably was heavily involved in that sector.
Bottom line: Distrust of big banks during the 2008 Financial Crisis gave birth to a flurry of neobanks. This new banking crisis is now amplifying a whole new breed of fintechs.
Go deeper