QED's Rotman: The new fintech winners could be international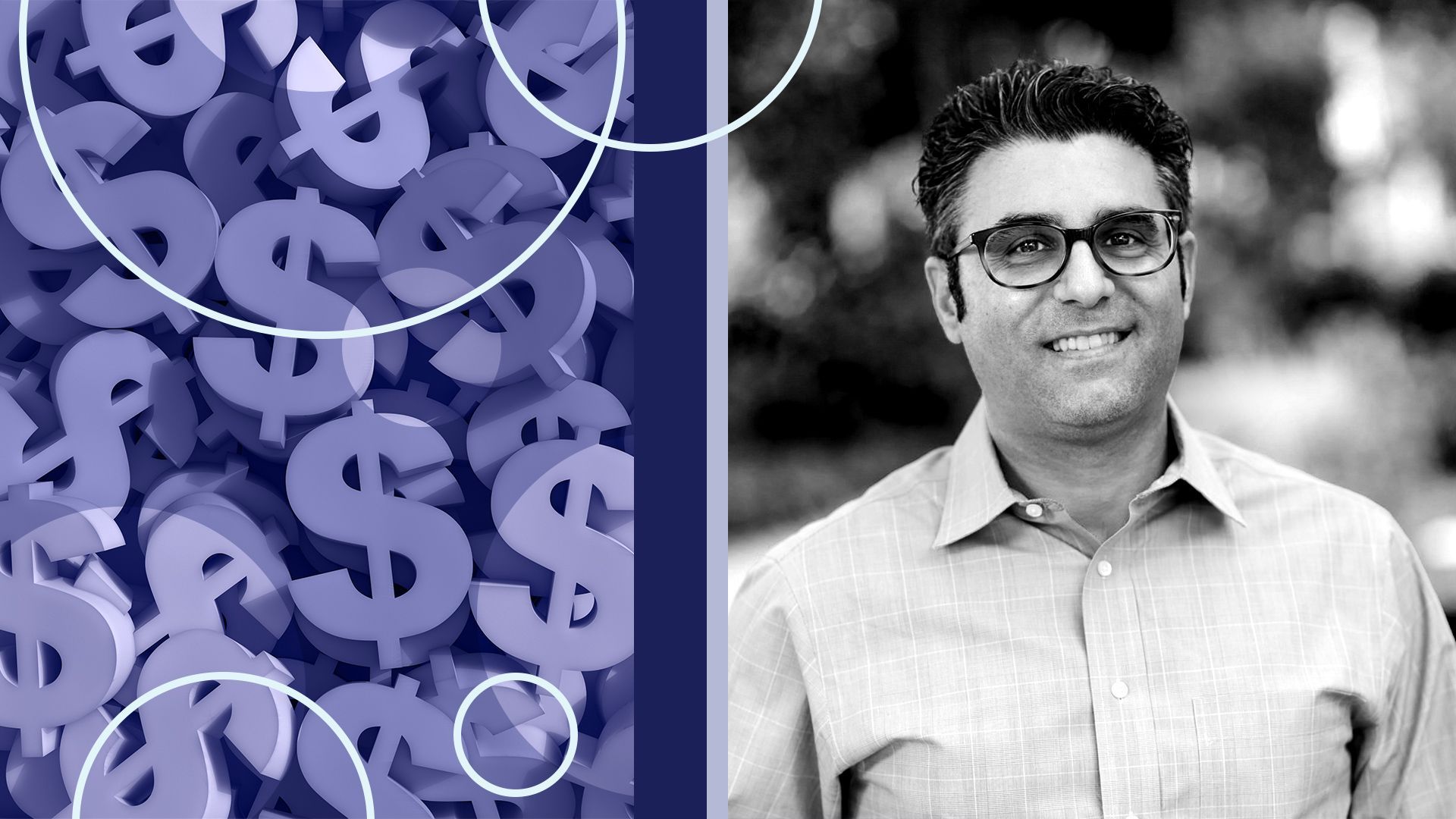 Some of the biggest outcomes in fintech of the last decade have been U.S. or consumer-focused businesses. QED Investors co-founder Frank Rotman believes the next generation could be more international.
Why he matters: The fintech-focused investor just raised $925 million across two funds, underlining the continued interest in early-stage fintech and shrinkage in the later-stages is in part driven by limited partners.
Details: An investor in companies including Nubank, Klarna, and Credit Karma, Alexandria, Virginia-based QED formally began the fundraising process seven months ago.
It invests across the U.S., U.K., Europe, Latin America, India and Southeast Asia, and Africa.
This conversation has been edited for clarity.
You've just raised across two new funds. What was the pitch?
The most important question you have to answer is: Is the pond that you're fishing in full of fish? If not, we have to go find new jobs.
I'm personally more optimistic about the next 10 years than the previous 10 years. We published a paper with BCG about two weeks ago that basically says fintech is in the early innings. There are a lot of gigantic problems yet to be solved.
Consumer has been one of the starring successes in fintech over the last decade. Do you think a different kind of company take the limelight in the next 10 years?
They might be a little more international, as an example. Nubank is great example of a company in our portfolio that went public at some $40-odd billion dollars. We're investing in some very large companies in India — like OneCard and Jupiter — that could become the Nubank of India.
You're going to see a lot of embedded fintech and you're going to see a lot of b2b fintech replacing back office processes; international money movement on a corporate level, and treasury management services.
We've see tons of money poured into generative AI recently. But there hasn't been a big round for a standalone generative AI, fintech business. Do you think there will be a multibillion-dollar one?
A lot of the things happen when there's a new S-curve of technology. Sometimes, it's vertical agnostic. So when mobile technology came out, there wasn't mobile technology built for a particular sector.
So will there be financial service businesses taking advantage of the fact that AI technology will enable a new type of product to be built? The answer is probably yes. An example: Is Uber a mobile company? It couldn't have existed without mobile technology.
A company that is fintech-focused and A.I. focused specifically is harder to actually imagine.
The early stage fund is about $100 million larger than your last one, while the early growth-stage fund is about half the size of its predecessor. Why are we seeing that?
We ultimately don't own the product that we're selling. It's capital that we source from limited partners. And the LPs have different appetites for different funds depending on the cycle and everything that's happening to them.
I also think it's a more profound shift. You've probably caught that companies are trying to make capital last longer and are trying to become more efficient: Almost every company is laying off people, and that is more true in the later stages than in the early stages. The average amount of capital these later-stage companies are going to need going forward is less.
To be clear, if we had a choice, the fund would have probably been a little bit larger. But with a slightly smaller fund, due to the appetite and shifts in the market, we think it's plenty of capital. Your money will go farther.
So part of this seems to be slowing LP demand for later-stage. Startups are also looking for less capital.
If you think about exposure, a lot of the LPs have the ability to buy publics, which might only be a year to three years more mature than where we would invest at early growth. But at early-stage, they can't get access without us.
Go deeper