Exclusive: Pipe hires new leadership to focus on embedded product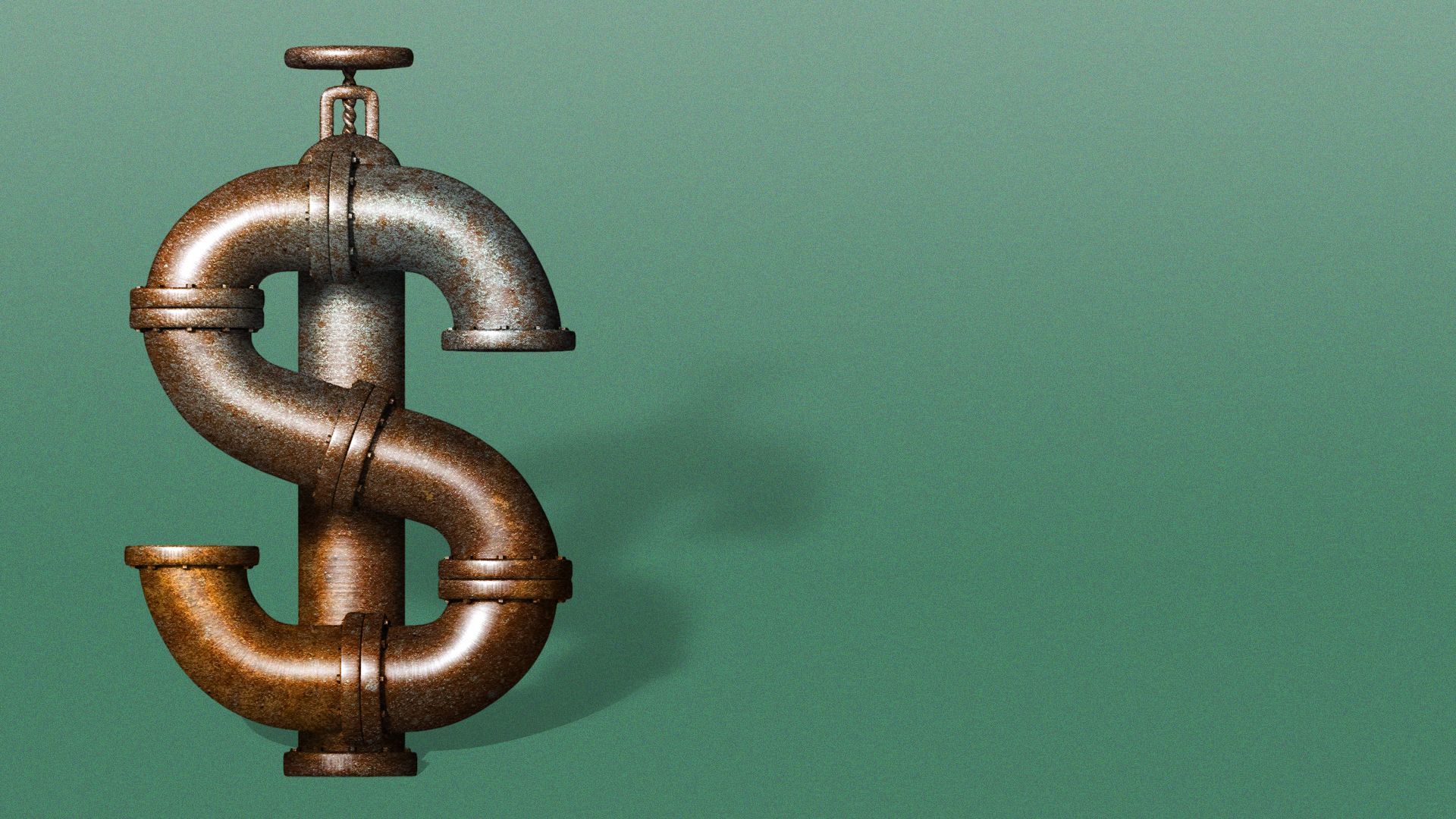 Revenue-based financing startup Pipe is re-tooling its business to focus on an embedded capital-as-a-service product and has a new senior leadership team to lead that charge, new CEO Luke Voiles tells Axios exclusively.
The big picture: Pipe is looking to expand beyond its current customer base to offer a solution that would enable partners to offer financing solutions to their customers.
Driving the news: Since bringing on Voiles, a former Square and Intuit exec, in February, Pipe has made a bevy of other senior management hires.
Its new C-suite includes former Autograph and Coinbase exec Namrata Ganatra as chief product and technology officer; former global head of design and creative at Square Banking Scott Polchleb as chief innovation officer; and former Funding Circle and Imprint exec Manpreet Dhot as chief risk officer.
In addition, Pipe's chief marketing officer Yasmin Moaven has been promoted and will expand her role to also include chief operating officer.
Context: The turnover in senior leadership comes not long after Pipe founders Harry Hurst, Josh Mangel, and Zain Allarakhia announced they were stepping down last November.
"Fundamentally, you have three guys that told an amazing story at the peak of the market when money was available," Voiles tells Ryan.
"They raised $316 million... but they were low-ego enough to realize, 'We need some more domain expertise in here to help us figure out how to scale this business,'" he added.
Between the lines: The new leadership was brought in, Voiles says, to rebuild Pipe's tech stack and make its financing product "a truly scalable business."
That means shutting down or spinning off some of its current businesses, like the media and entertainment unit it acquired last year or the crypto mining financing product it launched right before that market collapsed.
What's happening: The company is now focused on building an embedded capital-as-a-service business and partnering with other vertical SaaS platforms to offer revenue-based financing solutions to their customers.
Pipe is targeting a launch for its embedded solution later in the year, which Voiles says will massively increase the company's total addressable market.
Of note: According to Voiles, the company still has nearly five years of runway and an 85-person team remaining.
Go deeper