Expert Voices: Where Coatue's head of fintech sees opportunity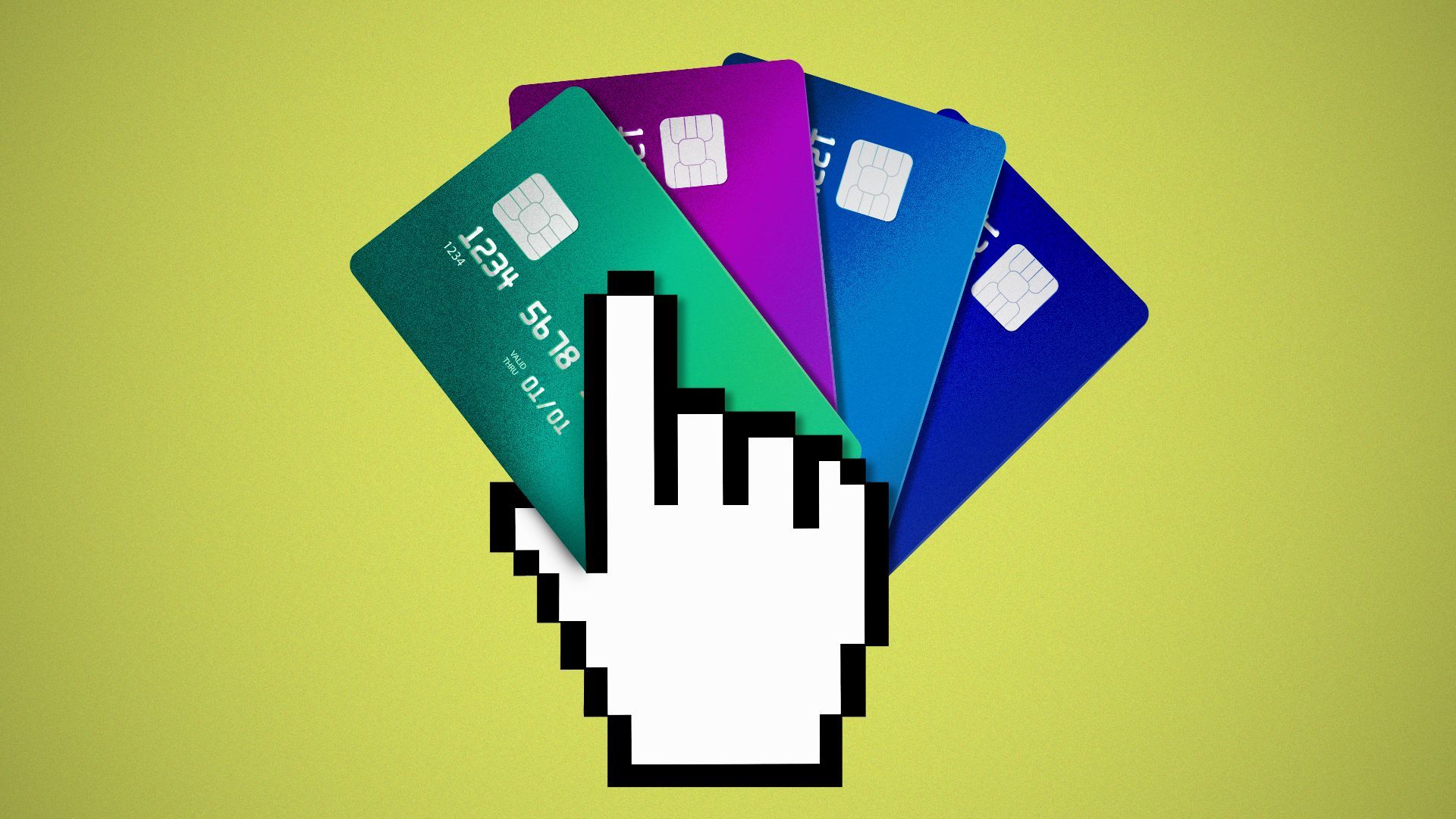 Coatue is as bullish about fintech as ever, head of fintech Michael Gilroy told Axios on the sidelines of the Web Summit conference in Rio de Janeiro.
Why it matters: Coatue is overseeing a massive amount of capital, having raised over $6.5 billion for its most recent growth fund.
Context: Considered a nontraditional investor, the asset manager appears to have slowed its venture investments during the recent market tumult, according to Pitchbook data.
The firm made 165 venture bets in 2021, making it the 20th-most active investor globally that year. It didn't make the rankings in 2022.
Coatue has bet on the likes of Checkout.com, Chime, Arta, Mercury and Stripe.
This conversation has been edited for clarity.
Do you think the recent fintech investment rebound was a result of founders coming to a point where they were accepting down rounds?
It's partly that. If you ask me midway through last year, I would say 50% of the founders that I worked with were willing to accept the new reality of the multiple environment. That number has slowly trickled up to near 100%.
In Coatue's October fintech report, you and your colleagues wrote that B2B is "fundamentally 'easier' than B2C today."
There's more business model types within fintech than most. So to be in fintech, you have to know what are those good business models. A shortcut to that: Most of those fall into the B2B category.
About 75% of our fintech dollars have gone into B2B. And then you ask yourself, well, why is it the case? It's because the retention is much higher on average — cross-selling additional products to expand the gross profit per customer tends to be much more common. I think Square is the biggest case study of this.
Are you still interested in consumer?
Absolutely. The consumer banking market is one of the biggest in the entire world. But in order to win in consumer, you have to have a product-obsessed CEO. If you have a consumer fintech CEO who says we're gonna build this one thing, and we're gonna be the best at it — It just doesn't work. It's just math: Customer acquisition costs go up.
Reports suggest that Coatue is shifting from late-stage to more early-stage bets. What's your take?
Our early-stage businesses are unchanged through the cycle. When valuations move, early-stage businesses tend to move much less. On the growth side, companies have just raised a lot of money, and so they don't need to fundraise right now. So the best companies are just growing their businesses.
We're speaking in Brazil right now, where you've invested heavily. Are you interested at all in the MENA region, which appears to be a new growing hotspot for fintech?
I'm always willing to be a little bit late as an investor. I like to see a track record of successful tech IPOs — and there's reason for that. It's not that the population or that the business environment can't support it. A lot of times, it's about talent.
When we came down here [to Latin America], we had Rappi, NuBank, StoneCo and PagSeguro. All of the people leaving those businesses are starting the next-generation startups here. And so in [places without a track record of successful tech IPOs], there's just less of that.
Go deeper