Greenwood acquires struggling fintech competitor Kinly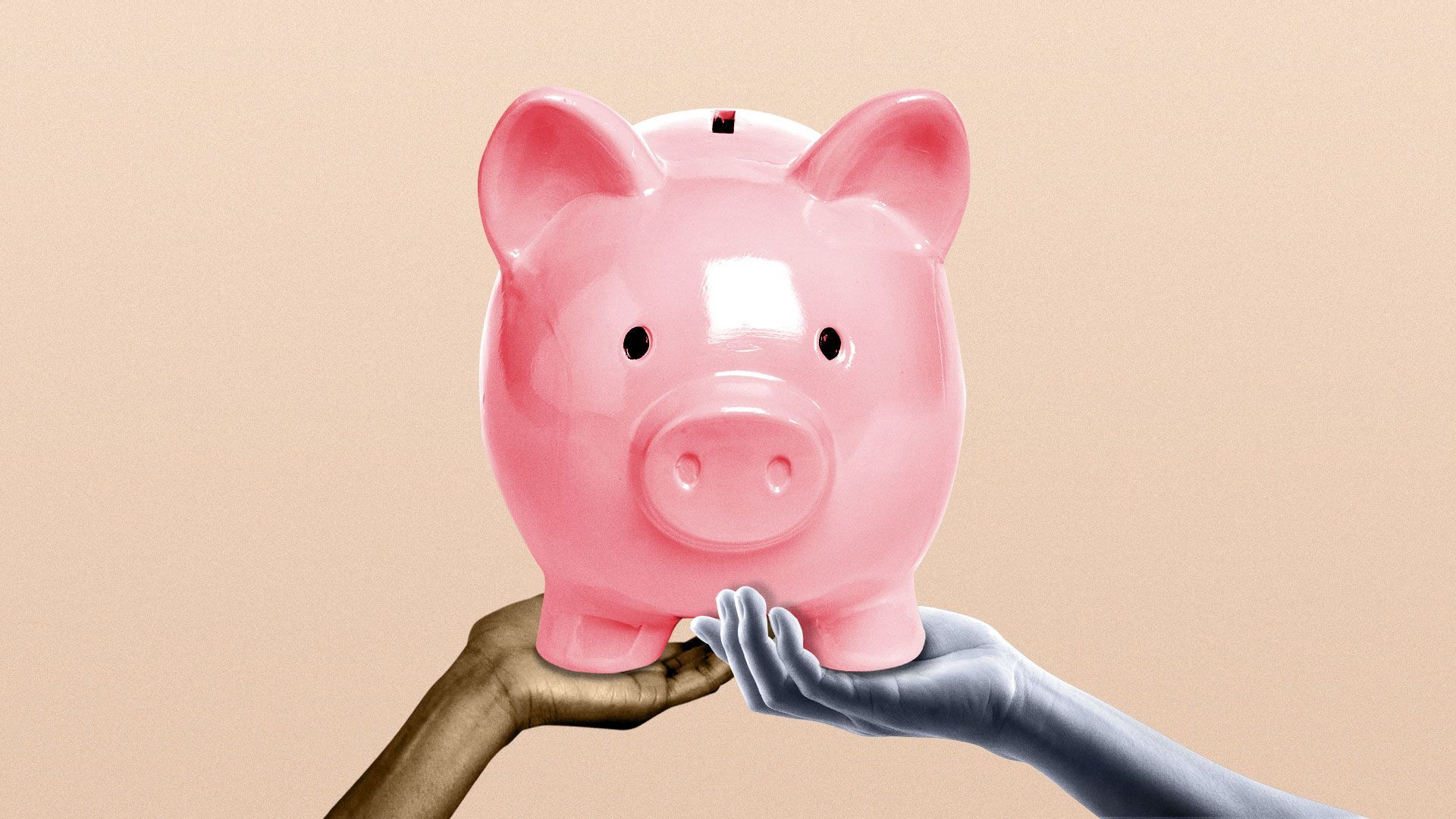 Greenwood, a neobank focused on Black and Latino customers, has acquired Kinly, a smaller competitor, the companies announced Tuesday.
Why it matters: Greenwood will fold in Kinly users and the Kinly brand will go away, a move that illustrates the quick rise and fall of a fintech.
Background: Today's deal comes less than a year after the company's official launch, and three years after Kinly's founding.
Kinly raised a total of $20 million from investors including Forerunner Ventures, Point 72 Ventures, Anthemis Group, and Kapor Capital. It was last valued at $65 million.
Details: Kinly laid off roughly 30% of its 48-strong workforce in September. It followed that up with additional layoffs, eventually ending up with five, full-time staffers in February, according to former employees.
Throughout the second half of 2022 and early 2023, Kinly CEO Donald Hawkins told employees he was trying to raise funding of between $5 million to $10 million to avoid layoffs, two of the former employees say.
In a Jan. 19 Slack message seen by Axios, Hawkins told employees that he was coming close, but that the company had "fallen short of the goals we were expected to meet" and that investors would not be able write checks quickly enough to "sustain operations and meet plans."
In February, the same month it took its app down from app stores, Hawkins told his leadership team that the company was burning $360,000 a month, says former Head of Engineering, Stephen Wigginton.
Another former employee also confirmed the figure. In addition to Wigginton, Axios spoke to four former Kinly employees who did not want to be named.
A Kinly spokesperson declined to comment on the burn-rate and layoff figures cited in this story.
Of note: Financial terms of Greenwood's acquisition were not disclosed.
Greenwood CEO Ryan Glover and Hawkins declined to give the number of monthly active users on the platform, when asked by Axios.
They said the 300,000 user figure cited in Tuesday's press release is attributed to Kinly, representing both active users of Kinly and Ahead (acquired by Kinly last year), as well as people on its waitlist.
"Market conditions are what they are — that's something that we definitely can't hide from as well," Hawkins said. "In this current economic climate, it typically always impacts black America and other underserved communities significantly more."
What they're saying: Greenwood's Glover sees the deal as a way to bring more Gen Z and black women onto its platform, and as a way to strengthen both businesses.
Hawkins will become a vice president at Greenwood.
Go deeper