Scoop: Corporate card startup Teampay lays off roughly 30% of staff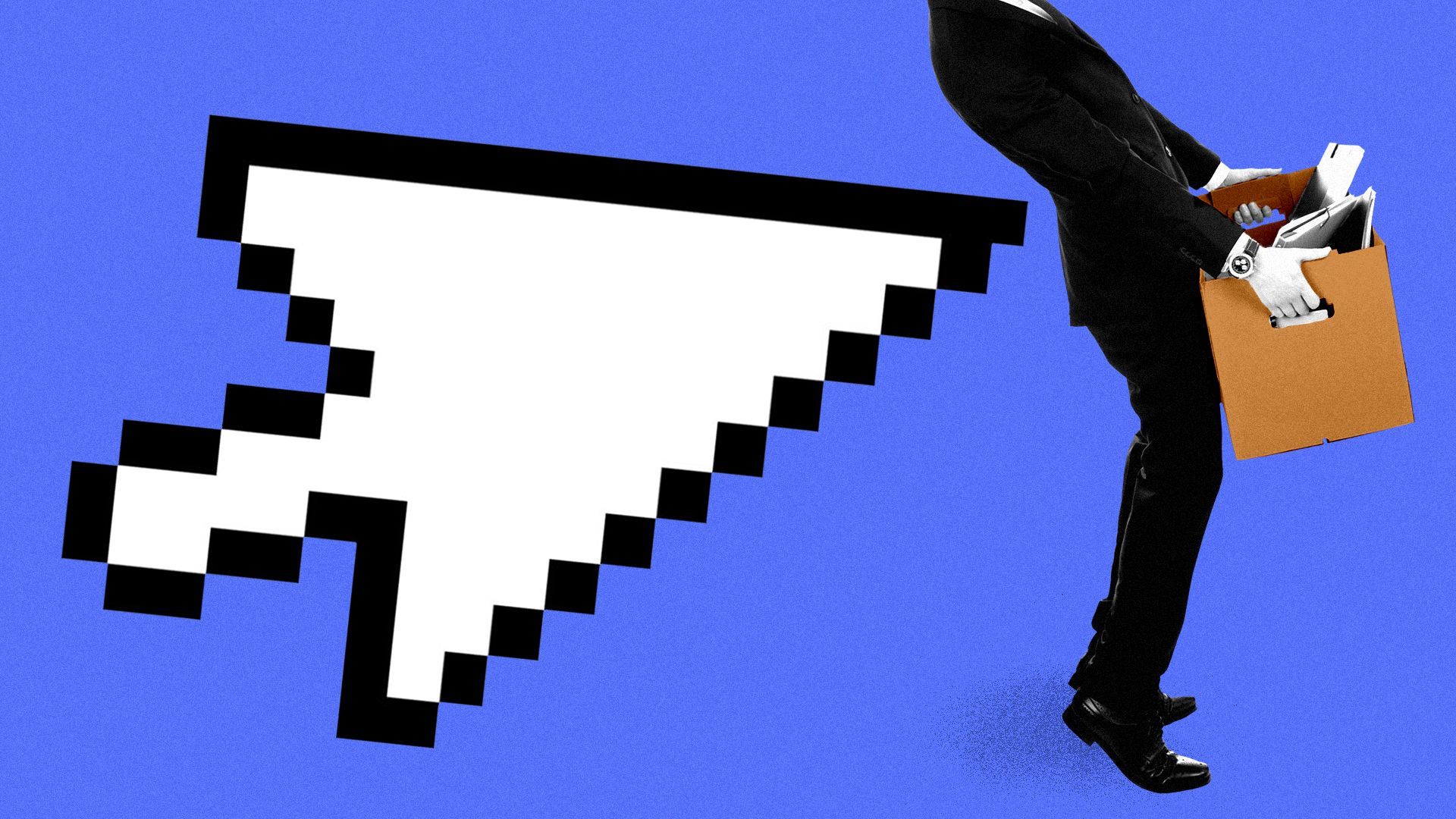 Teampay, a corporate card startup, has laid off roughly a third of its staff in two instances over recent months, the company confirms to Axios.
Why it matters: The spend management and corporate card sector was one of the hottest areas of fintech between 2020 and 2022.
Details: Teampay laid off roughly 10-15 of its over 100-strong workforce in the winter, three sources with knowledge of the matter tell Axios.
Approximately 20 more employees were let go a few weeks ago, with management citing the rough market conditions, the sources say.
Backed by Fin Venture Capital, Tuhaye Ventures and Crosscut Capital, the company has raised about $65 million in debt and equity since its founding.
"Like many tech companies affected by current market conditions, we had to make the difficult decision to transition talented individuals," a spokesperson for the company wrote in an email to Axios.
Context: The first round of layoffs came not long after Teampay announced in November that it raised a $32 million Series B led by Fin Venture Capital, with participation from Mastercard, Proof Ventures, Trestle, and Espresso Capital.
The round actually closed in the first quarter of the year, two sources says.
Meanwhile: The investor in charge of the deal at Fin Venture Capital, Peter Ackerson, departed Fin in "January to pursue other opportunities and remains a close friend and ally of the firm," a spokesperson for Fin tells Axios.
Ackerson is also known for having previously been the sole outside board member at Pipe — the $2 billion fintech that drew scrutiny when all three of its founders resigned at the same time last year.
Another member of Fin's team has taken over the board position.
The intrigue: Tribe Capital led the company's $12 million Series A in mid-2019, but later gave up that board seat over misalignments with the founder, a source with knowledge of the matters tells Axios.
Teampay disagreed with the characterization, writing in an email: "As part of the Series B, the board was restructured, and Tribe remains supportive of the business."
Tribe declined to comment.
Flashback: In an interview with TechCrunch in November, Teampay CEO Andrew Hoag said he planned to grow its headcount by 5% to 10%, "barring unforeseen market turbulence."
Go deeper