Celsius bankruptcy auction draws two new bidders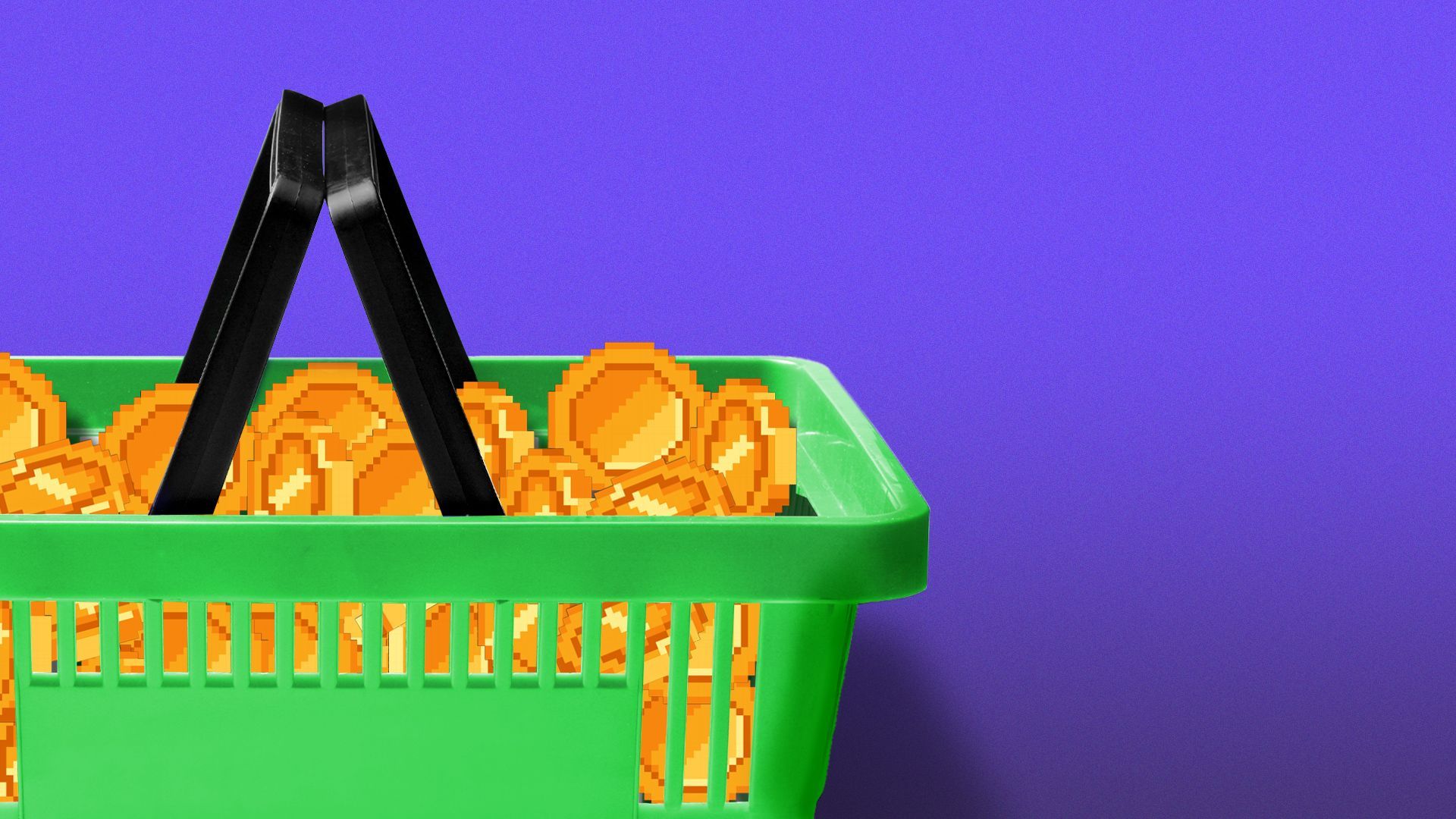 New bidders have emerged for crypto lender Celsius, which will hold an auction Tuesday to determine who will take over the bankrupt firm's assets.
Why it matters: The crypto-native coalitions joining the auction contrast with stalking-horse bidder NovaWulf, which is relatively new to digital assets.
Driving the news: According to a bankruptcy filing from over the weekend, two new groups will compete with NovaWulf Digital Management's initial bid.
The first, Fahrenheit, is backed by venture capitalist Michael Arrington, former Algorand CEO Steven Kokinos, investment banker Ravi Kaza, with U.S. Data Mining Group and Proof Group joining in.
The other new bidder is Blockchain Recovery Investment Committee, backed by the Winklevoss twins' Gemini Trust, fund manager VanEck, Abra and Global X Digital.
Flashback: In February, NovaWulf submitted a proposal where it would make a direct cash contribution of $45 million to $55 million to a new company that it would manage.
The firm estimated that under its plan, about 85% of Celsius' customers — those with less than $5,000 on the platform — would recover about 70% of their claims in liquid crypto.
Larger creditors would instead receive tokenized shares in the new firm, which will trade on Figure Technology's Provenance blockchain.
The other side: In a series of tweets, Arrington laid out Fahrenheit's vision for a revamped Celsius, which would include "substantial bitcoin mining assets, retail and institutional loans, a variety of crypto core assets, and a venture capital portfolio."
Both Fahrenheit's coalition and the Gemini/VanEck group center around familiar investors in crypto.
NovaWulf, by contrast, is still relatively new to digital assets and founded by Blackstone and King Street vets that specialized in investing in distressed assets.
The intrigue: In his thread, Arrington initially mentioned publicly traded crypto exchange Coinbase as part of the Fahrenheit coalition but has since deleted the tweet.
What's next: The auction is scheduled to take place Tuesday at 2p.m. in the office of debtors' counsel Kirkland & Ellis.
Go deeper