Scoop: Serial SPACer Cohen Circle shifts focus to later-stage VC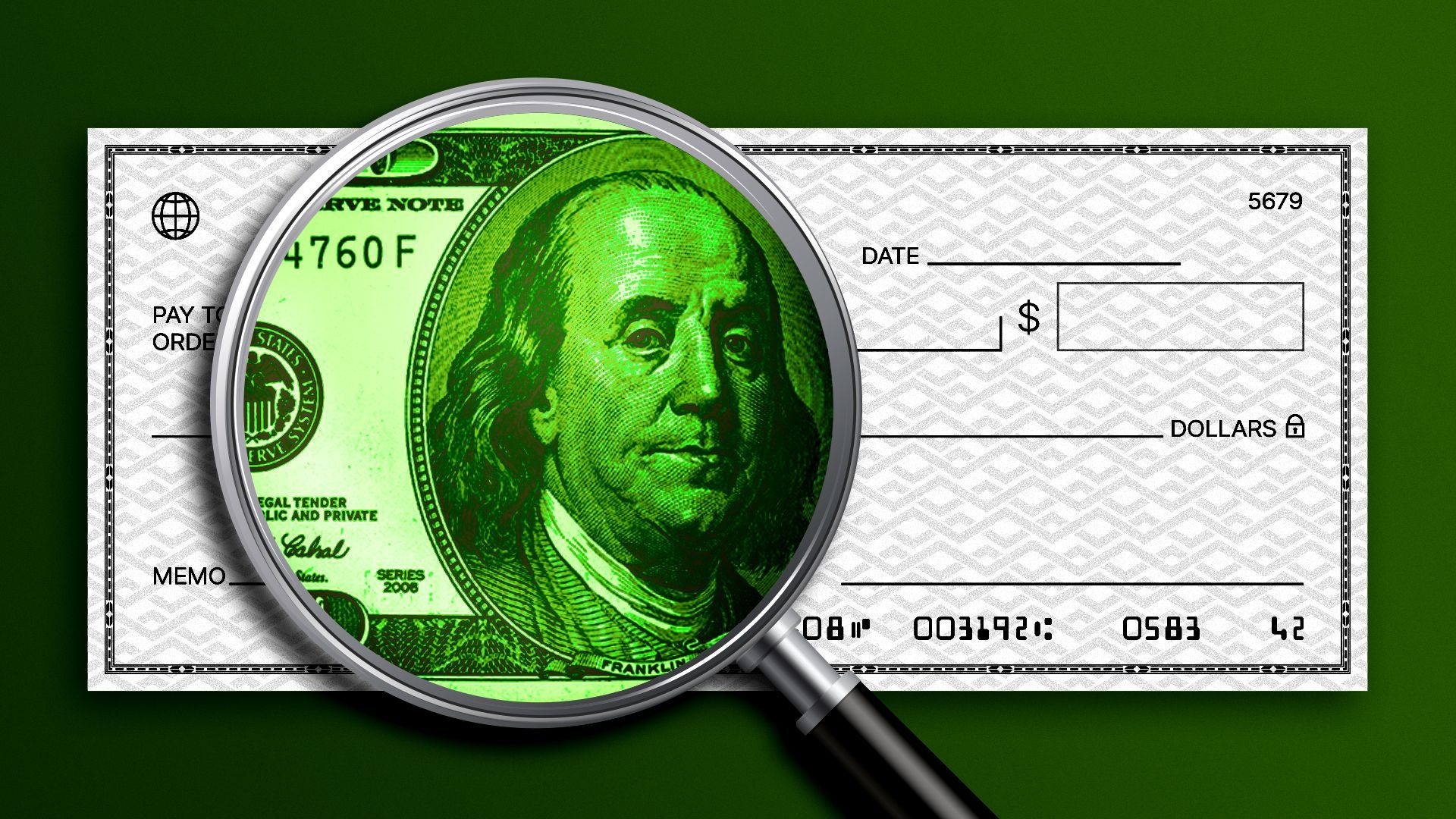 Cohen Circle, the fintech investing firm founded by two of the industry's earliest entrants, is turning its attention to venture capital deals.
Why it matters: Known in recent years for taking a series of SPACs to market, the launch of the growth fund points to a renewed focus on the private fintech market.
Driving the news: Cohen Circle is looking to raise $200 million for a growth fund, a source with knowledge of the matter told Axios. Founded by Betsy Cohen and son Daniel Cohen, the firm has held a first close of that fund with $30 million.
With a portfolio including Arta, Greenwood and Payoneer, Cohen Circle is pitching potential limited partners on investing in fintech infrastructure, and on the intersection of finance and artificial intelligence.
Cohen Circle declined to comment on news of the growth fund, but in a March interview, c0-founder Betsy Cohen told Axios: "This is an excellent time for entry into venture capital market in sectors that we know."
Background: Cohen Circle has launched 12 SPACs since 2015. Although the average SPAC has gone up in flames, the firm's own track record has defied that trend.
According to data from SPAC Insider, the five SPACs involving both Betsy Cohen and Daniel Cohen that did deSPAC have returned an average 30.2%.
Most of those gains came from two SPAC transactions that predated the COVID-era dealmaking boom: International Money Express, taken public in 2018, and CardConnect, which went public in 2016 and was acquired by First Data a year later. As a result, the Cohen SPACs lag the performance of the S&P 500 on average.
In comparison, SPACs that found a target are down an average 54% since 2016 — the year when the Cohen's first SPAC merged with its company.
Between the lines: Cohen Circle's SPACs tended to merge with fintech companies that were profitable or nearing profitability.
Perella Weinberg Partners, Paya and International Money Express all reached profitability a year after being taken public by the Cohens. CardConnect was profitable the year before it went public.
Payoneer, the worst performer of the pack, was profitable in the first half of 2022, but was hit by Russia's invasion of Ukraine in 2022 due to its significant Ukrainian business dealings. The company also suspended Russia-based operations that year.
Of note: The firm backed out of two large SPAC deals once it determined the timing was off. One SPAC scrapped its $1.8 billion merger with Pico, saying the company failed to deliver required financial information. An $8.8.billion deal with stock-and-crypto trading company eToro was also mutually canceled last year.
The eToro merger — the largest SPAC deal the Cohens would have completed — collapsed in part because the SEC was hesitant around how to account for the company's crypto business, Axios has learned.
Cohen Circle and eToro and declined to comment.
Yes, but: Cohen & Co, an investment bank run by Daniel Cohen and not financially linked to Betsy Cohen, launched SPACs that acquired insurtechs Metromile and Shift Technologies. Both have underperformed.
Metromile, which went public at a $1.3 billion valuation, was acquired by Lemonade for $145 million. Shift, once valued at $415 million, is now trading with a $25 million market cap.
When asked whether he thought entering that arena was a mistake or if he felt markets were being unfair, Daniel Cohen said yes to both.
"'I'd say in one of the two deals, we were highly disappointed by the management," Daniel Cohen said, noting his firm successfully pushed to replace Metromile's chairman in 2021. "The other one, we became enamored with. The industry is harder than it looks."
Looking forward: Since the closing of the public listing window — in part due to higher interest rates — the Cohens have taken a step back from the asset class, liquidating five SPACs that did not find an acquisition target and returning capital to investors.
Still, the team believes in the funding model despite the regulatory scrutiny and ominous headlines.
"We see the market as a series of opportunities," Betsy Cohen said. "The market today may be in a slightly different place than it was two years ago or a year ago."
Two of their SPACs notably remain active and in search of a target.
Bottom line: The Cohens might be making less noise in the SPAC world now, but they're positioning themselves to be more active in later-stage venture capital.
Go deeper