Exclusive: Universal Ledger raises $10M for wallet-as-a-service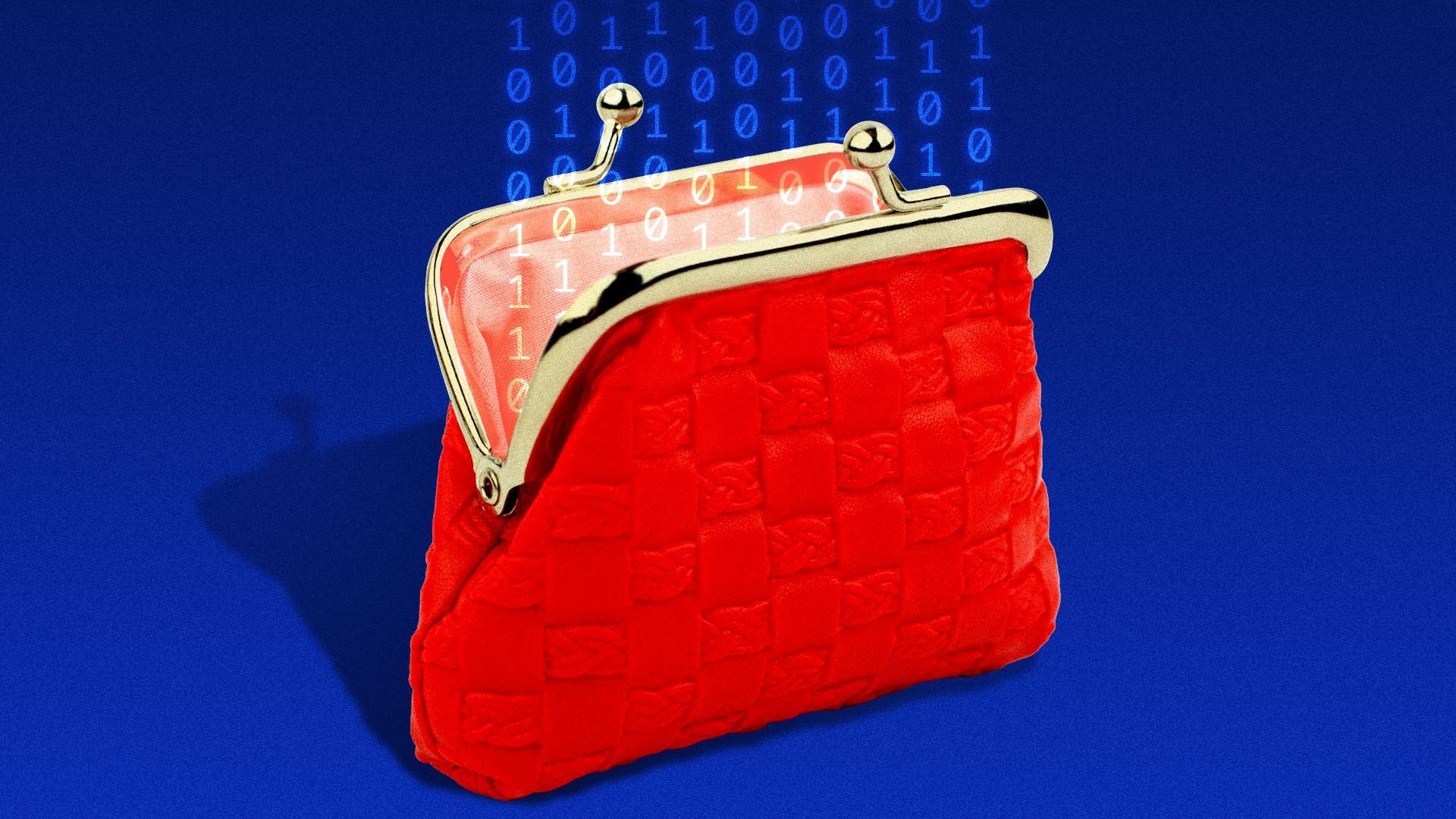 Universal Ledger, which will give customers the ability to build their own crypto wallets, raised $10 million via SAFE notes led by Hard Yaka, the company tells Axios exclusively.
Why it matters: The blockchain-based company plans to tap into growing investor interest in crypto's use in remittances, and into the rising number of governments interested in central bank digital currencies.
Details: Launching out of stealth Wednesday, the company — which does not yet have customers — is targeting large financial institutions and governments.
"Our use cases are remittance corridors as well as government disbursements," says CEO Kirk Chapman.
Universal Ledger is also tackling identity verification while allowing for some anonymity. Anonymity has been a struggle for the industry in preventing fraud, but also defines much of the technology.
How it works: The company has a tiered verification system, in which an account can receive the lowest level verification by providing a phone number, email, and proof of not being in a sanctioned country. Additional identifying information comes with higher-tier badges, and potentially more privileges.
State of play: Crypto wallets have been rapidly gaining investor interest, with FTX's implosion only bolstering the surge.
Blocto, a non-custodial wallet, raised a Series A round in February that valued it at $80 million. That same month, Zengo sought to raise a $100 million valuation.
Just this month, Fire raised $3.5 million with the goal of ultimately being a wallet. Late last year, Ottr, another non-custodial wallet, raised $3 million.
Notably, Block announced plans to launch a self-custody wallet and remittances services earlier this year.
Of note: Universal Ledger's ecosystem will run on its own stablecoin, which Chapman says will be backed 1-to-1 by the U.S. dollar. Stablecoins in particular have faced heavy scrutiny following the collapse of Terra.
"Part of navigating this space as we come out of stealth is education. Part of it is being really transparent so when you sit down with a regulator, you're able to prove this is exactly where funds are," says Chapman.
Go deeper