Wex gears up for M&A worth as high as $1b plus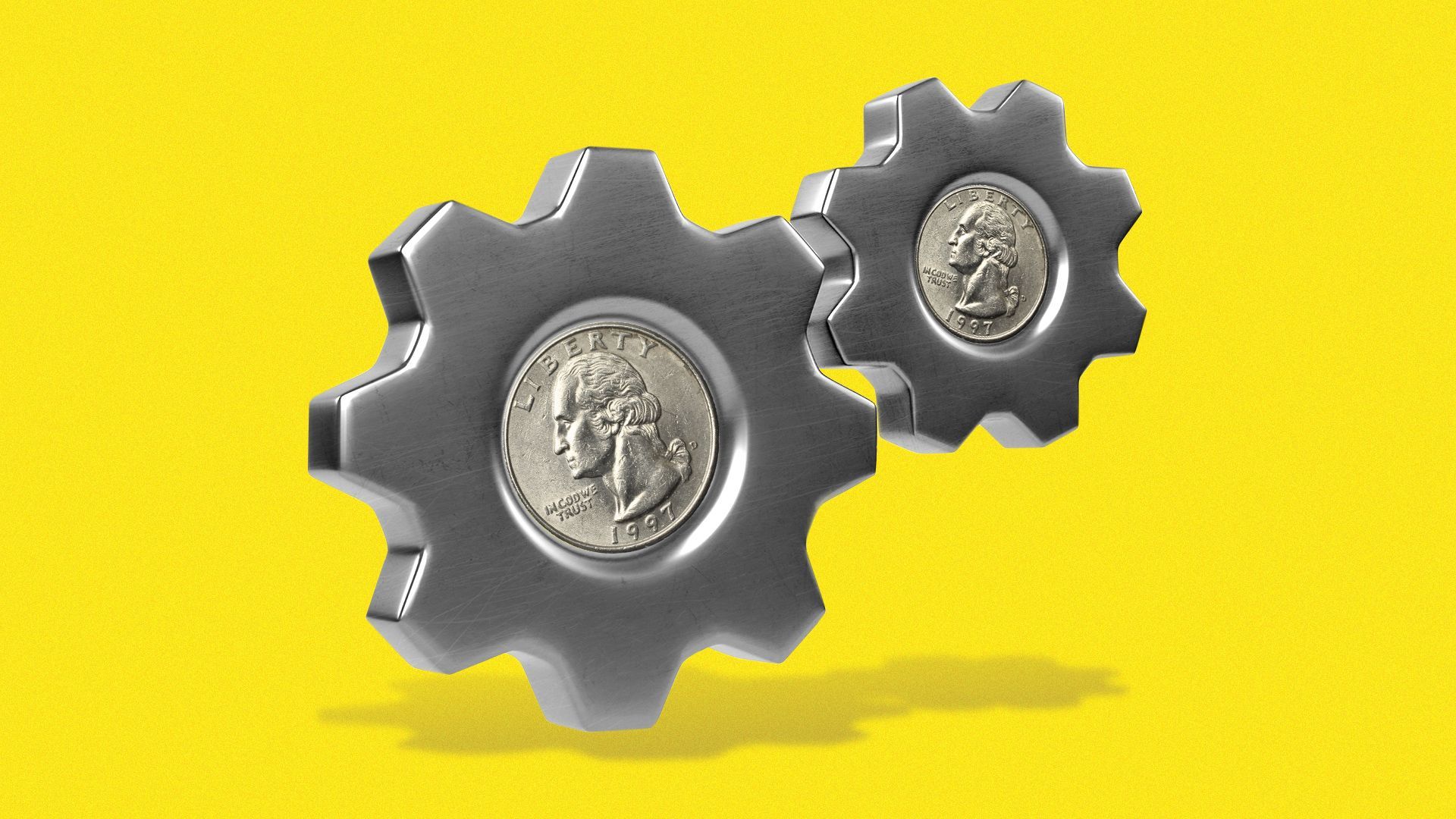 Publicly traded payments company Wex is gearing up to make acquisitions, Jay Dearborn, the company's head of M&A, tells Axios.
Why it matters: Wex joins a list of companies seeing a chance to enhance their tech chops via M&A as prices in the sector begin to fall.
Driving the news: The company could pursue businesses valued from $20 million to over $1 billion, Dearborn says.
Founded in 1983, Wex is increasingly looking to include software as part of its payments-heavy business. "For the past five years we have been hyper-focused on software," he says.
Wex is also seeking deals that could expand its customer base or build out an existing product. For example, WEX is weighing an entry into expense management software for smaller businesses; it could buy a company in the space or build that out itself.
"We're very much in the market right now," he says. "We've got full pipelines and a bunch of different theses that we're chasing."
Flashback: In 2020 and 2021, the company made four acquisitions for a total of over $1 billion. That included the $275 million acquisition of Benefitexpress, certain HSA assets of HealthcareBank for $250 million, and eNett and Optal for $577.5 million (negotiated down from $1.7 billion).
Wex sat out dealmaking in 2022 to integrate those purchases and to bring its leverage ratio back down to a 2.5x target.
The company's largest business line by revenue is fleet solutions — a segment that processes payments and offers fuel cards to truckers, plumbers, construction businesses, and oil field servicers. But its acquisitions have helped bring in SaaS revenue.
Of note: Wex, currently valued at $8 billion, has itself been named a potential aquisition target by analysts. The company in response says it does not "comment on market rumor and speculation."
Go deeper