FTX debtor report highlights company's financial control failures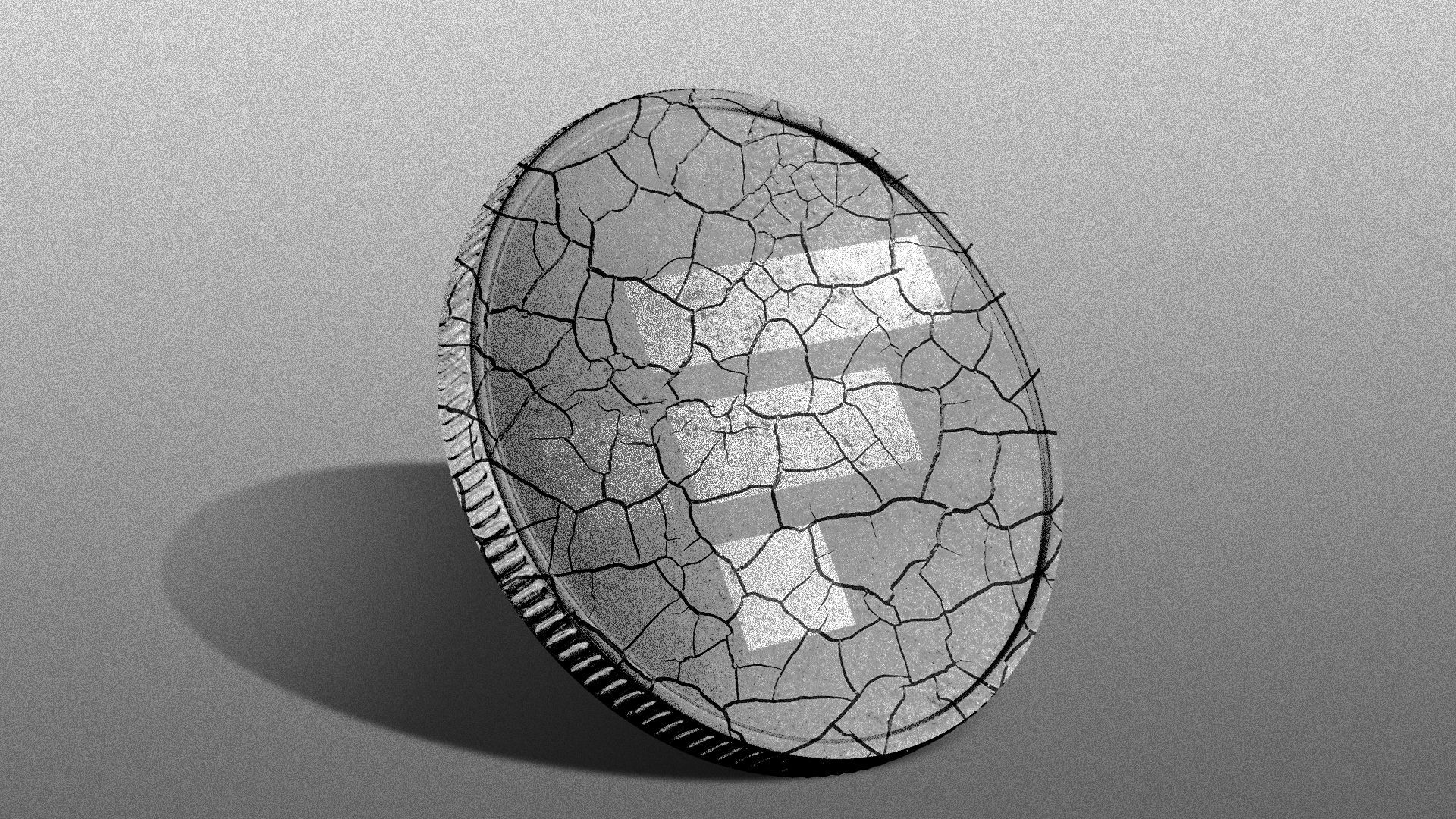 FTX debtors yesterday released a damning initial report on the crypto firm's management practices and financial controls — or lack thereof — prior to its collapse.
Why it matters: The lack of records attendant to these failures creates a serious challenge to debtors as they seek to identify and recover assets and customer funds.
What they did: The group interviewed 19 employees who worked in policy and regulatory strategy, IT, administration, legal, compliance, and data science and engineering.
They also analyzed a "small set of laptops and other electronic devices" of certain FTX employees and reviewed financial records from QuickBooks, financial statements, tax returns, spreadsheets and company Slack channels.
Yes, but: The devices reviewed do not include those known to have belonged to former CEO Sam Bankman-Fried or other key insiders, which are in the possession of the Bahamian Joint Provisional Liquidators.
Meanwhile, former FTX CTO Gary Wang, director of engineering Nishad Singh and former Alameda CEO Caroline Ellison have all pleaded guilty and are cooperating with the U.S. Justice Department, limiting debtors' ability to interview them until the criminal trial is over.
What they found: The report notes that the company lacked any dedicated financial risk, audit, or treasury departments and was missing key executive functions, such as a CFO, chief risk officer, global controller or chief internal auditor.
FTX maintained over a thousand accounts on external digital asset trading platforms in jurisdictions around the world but "had no comprehensive, centralized source of information reflecting the purpose of these accounts, or the credentials to access them."
Nor did it observe any corporate formalities when it came to inter-company transactions, as "assets and liabilities were routinely shuffled among the FTX Group entities and insiders without proper process or documentation."
FTX and its affiliates used QuickBooks and "relied on a hodgepodge of Google documents, Slack communications, shared drives, and Excel spreadsheets" to manage their assets and liabilities.
The firm's outside accountants appeared to have few employees and no specialized knowledge relating to cryptocurrencies or international financial markets.
Between the lines: "Normally ... there are readily identifiable records, data sources, and processes that can be used to identify and safeguard assets of the estate. Not so with the FTX Group," the report says.
A review of Quickbooks found that "approximately 80,000 transactions were left as unprocessed accounting entries in catch-all QuickBooks account titled 'Ask My Accountant.'"
And many QuickBooks entries were made months after transactions occurred, "rendering impossible real-time financial reporting and risk management."
Even Bankman-Fried admitted in internal communications that "Alameda is unauditable," noting, "We sometimes find $50m of assets lying around that we lost track of; such is life."
The bottom line: It could take some time before debtors have a clear picture of the company's assets and liabilities, let alone what could be recovered for customers.
Go deeper