Ingenico buys Phos in bet on phones as payment terminals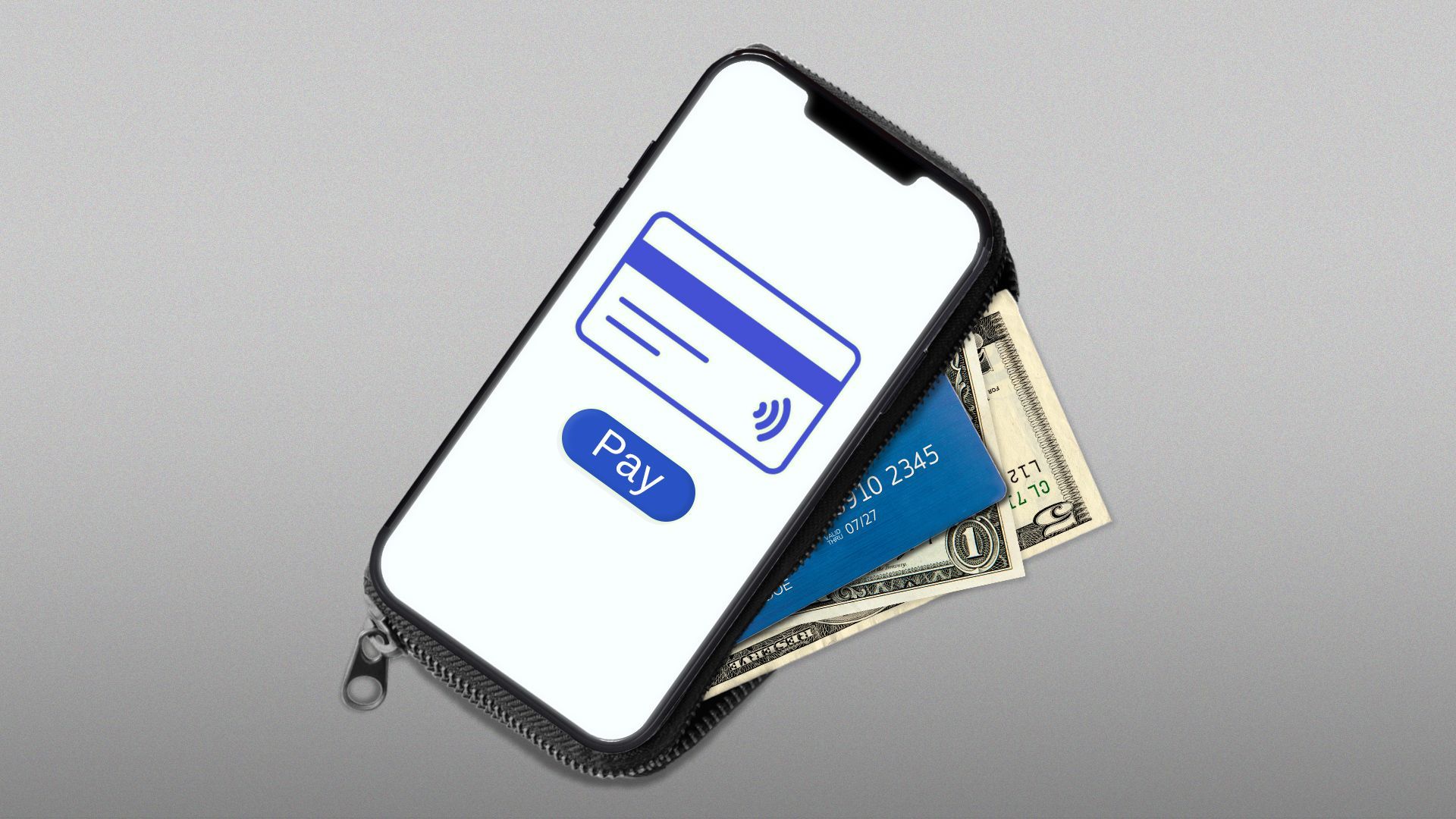 Ingenico, one of the largest providers of payments hardware, today announced its acquisition of Phos, a software startup that can turn smartphones into terminals.
Why it matters: The acquisition marks a step in Ingenico's strategy of moving increasingly toward software over hardware.
Background: Apollo took Ingenico private back in October, carving it out of Worldline for an estimated $2.3 billion.
Details: Phos has raised about $8 million over its lifetime, with its most recent 2021 round valuing it at about $24 million, CEO Brad Hyett confirmed to Axios.
Financial terms of the deal were not disclosed.
The deal marks an exit for Phos shareholders New Vision 3 and the venture arm of CM.com.
Ingenico, with 34 employees, is expected to double in size with the acquisition. It doesn't plan to be profitable for the next two years, says Hyett, noting the tech is still nascent.
The big picture: Apple last year decided to turn smartphones into credit card readers — raising concerns that the tech giant could be major competitor to terminal makers like Square, Verifone or Ingenico itself.
Instead, however, Apple and Square partnered up. Similarly, Hyett sees room for Ingenico to reach Apple users by using Phos to build on top of Apple's new tech — especially by taking a software approach.
Phos' customers currently are all based on Android devices. Hyett, though, hints at work on the iOS system that could allow Ingenico to offer additional services to merchants or embed payments acceptance directly into third-party apps.
Go deeper