Neobank HMBradley poised for second try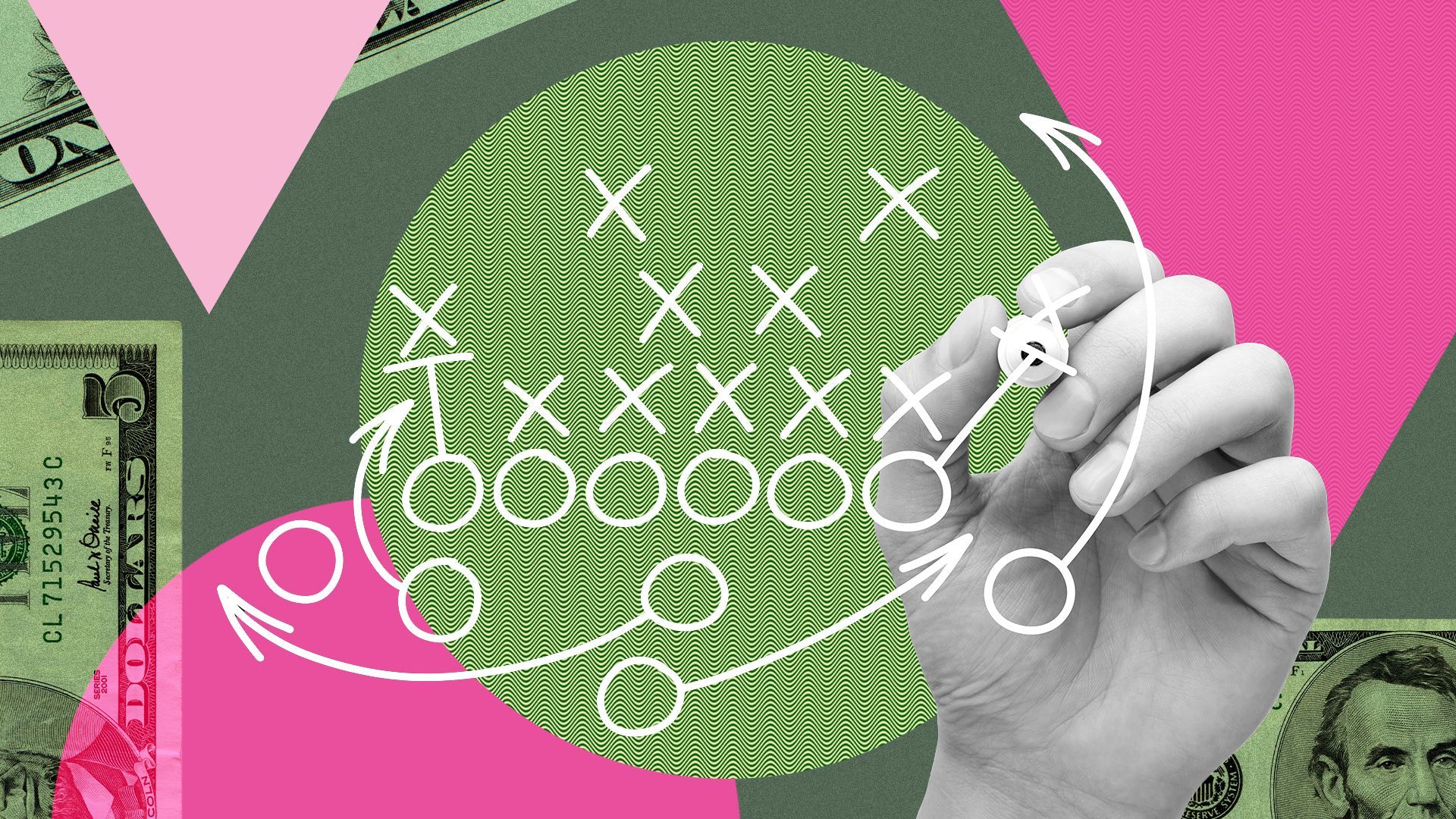 HMBradley, a neobank focused on the mass affluent, suffered a brutal setback that shrank its deposit base from $565 million at its peak in 2021 to $200 million in December 2022. But the company still raised a previously unreported $38 million Series B funding round in 2021, CEO Zach Bruhnke tells Axios.
Discover Financial and Commerce Ventures led that round valuing the company at $180 million.
Why it matters: HMBradley's using that financing to help fuel a comeback after being sidelined in the last 16 months.
Background: Founded in 2018, HMBradley grew rapidly to house about $565 million in deposits across over 24,000 customers in 2021, says Bruhnke.
Its rapid expansion however alarmed bank partner, Hatch Bank, which pulled the brakes over concerns it would draw regulatory scrutiny in mid-2021.
Without another partner lined up, HMBradley was forced to enter invite-only mode, cut products (including a mortgage line), and later laid off just under 10 staff members.
"We had to fire customers, we aggressively closed accounts for things like fraud." Bruhnke says. "If a customer has all of our products, we kept catering to that. If they didn't, we aggressively pushed things down to where it didn't make sense for them [to stay with HMBradley]."
By December 2022, HMBradley had shrunk to about $200 million in deposits across about 10,000 customers.
Driving the news: HMBradley found a new sponsor bank — NYCB— last year and was able to step out of that invite-only era officially this month. Since hitting rock bottom in December, its deposit and customer base figures have "almost doubled" as of this week, says Bruhnke.
Revenue, which was just under $4 million in 2022, is growing again and may reach $20 million by the end of 2023.
"When we left our old partner and moved over to NYCB, we simply started from scratch," says Brunhke.
One strategy for attracting customers: HMBradley offers high savings rates of between 2% to 4.2% — with customers who use multiple products earning back more.
"We're likely to raise again within the next few months and have strong insider support," says Bruhnke.
Of note: HMBradley is an unusual neobank. Most in the U.S. earn revenue largely from interchange; filling the coffers the more a consumer swipes their card.
In comparison, majority of HMBradley's revenue comes from its sponsor bank: The startup is paid a certain percentage based on its asset size, giving it incentive to encourage savings.
Its user base also tends to be wealthier, with an average income of about $155,000 a year.
The big picture: The company is re-launching at a challenging time — and Bruhnke knows it. Small to mid-sized banks are under a microscope after SVB's blowup. The health of the global economy is also unclear.
"As far as new products go, we've kind of halted. In fact there are two that are just sitting on the shelf," he says. "Launching new products in the middle of a down market is probably not the best thing."
The company, which continues to add new software features, now operates with a tight, 32-person team.
What we're watching: HMBradley may one day buy its own bank. In 2018, HMBradley got permission from the Board of Governors to buy 9.9% of South Carolina-based Optus Bank, with the option to eventually buy out the business.
The particular deal never came through, but Bruhnke is still interested in that path.
"It's something that will very likely do at some point," he says. "In some ways, we probably should have done it from the beginning, because we might have been in a different position vs. using a bank partner."
Go deeper