eToro shares new financials and $3.5B valuation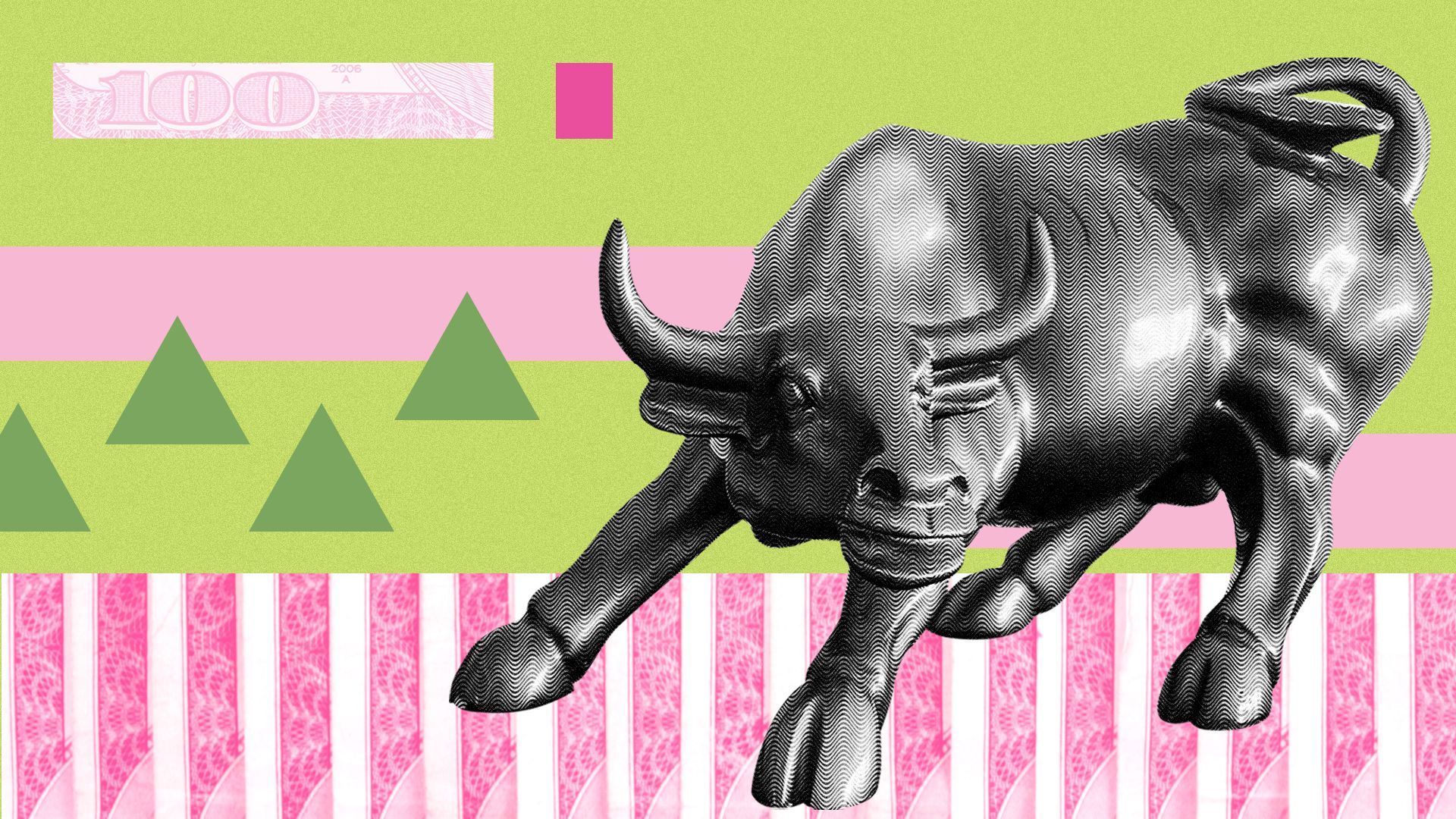 Despite the termination of its SPAC agreement last summer, global stock and crypto exchange eToro says it is looking for opportunities to grow through acquisition and still plans to go public "when the time is right."
Driving the news: eToro shared new financials yesterday and announced that it had secured $250 million at a $3.5 billion valuation.
The investment resulted from an Advanced Investment Agreement (AIA) it entered into as part of its proposed SPAC transaction in early 2021.
Financing came from ION Group, SoftBank Vision Fund 2, Velvet Sea Ventures and other existing investors.
Yes but: The $250 million figure isn't new money being invested, according to eToro VP of corporate development Elad Lavi.
Instead, the new valuation is simply the result of a previous investment converting into equity based on certain conditions — namely, that the company had not completed its SPAC transaction nor raised additional capital.
Between the lines: Its new valuation, though well above the company's valuation at its last private fundraise, is still far from the $10.4 billion valuation it expected to garner by going public via SPAC.
Meanwhile, the company said it generated $631 million in total commissions in 2022, a steep miss from the $1.2 billion that eToro estimated it would hit in its initial SPAC presentation.
What they're saying: Still, the company remains optimistic and says it has no plans to raise additional funding — despite reports to the contrary.
"We've been profitable since 2017, and we've generated more than $400 million of EBITDA in the past six years, and the company's balance sheet is strong," Lavi says. "So we don't need to raise any additional capital."
The intrigue: Lavi said the company sees itself as going public "when the time is right" and expects to be active on the M&A front, particularly due to the number of crypto bankruptcies and distressed assets being shopped right now.
"We are seeing many opportunities in the market for potential M&A … to help our business grow into more products or more geographies," Lavi says.
Go deeper