Signature closure pushes out VC's crypto predictions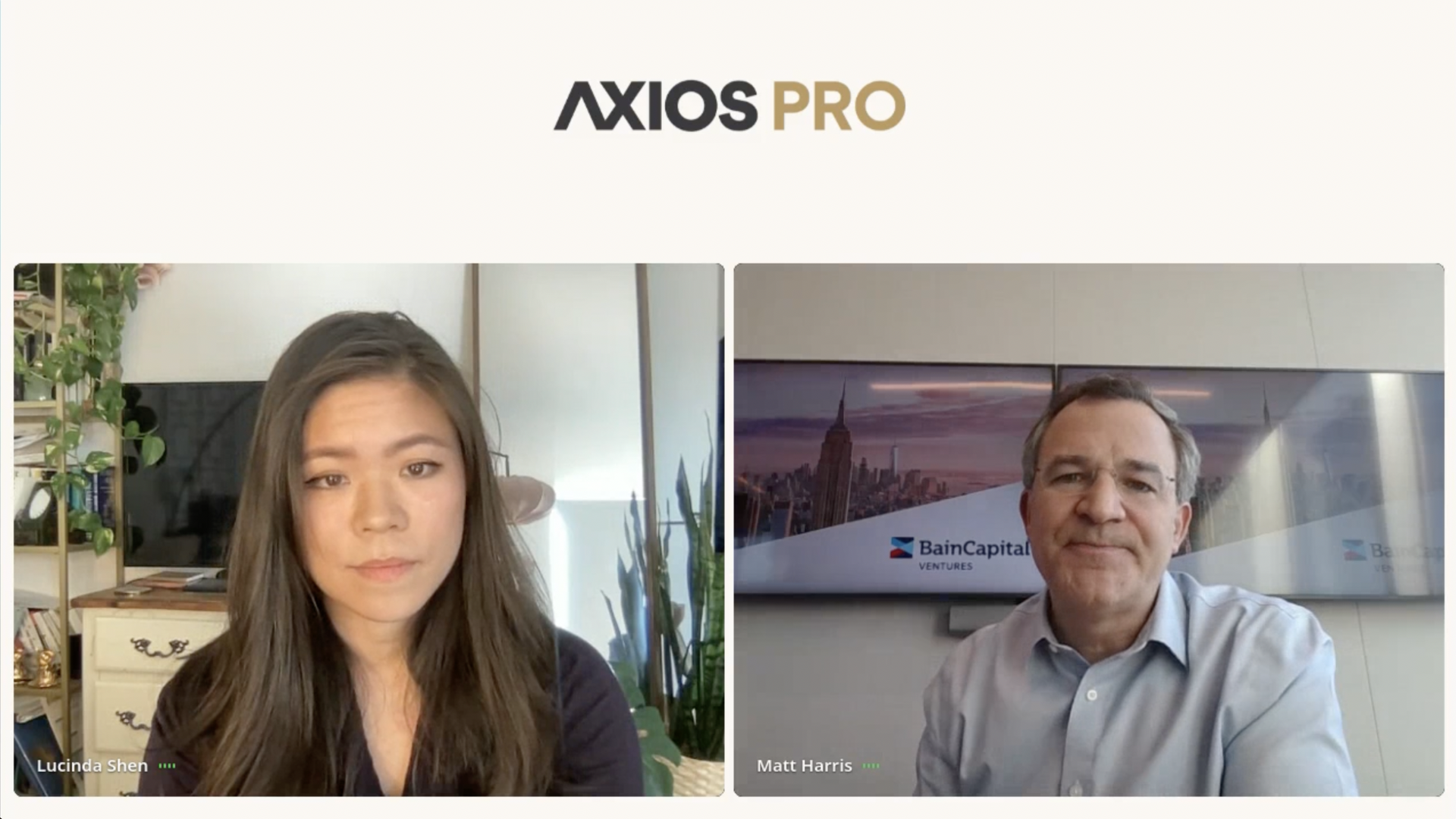 Roughly a year and a half ago, Bain Capital Ventures Partner Matt Harris thought financial services would go from centralized to decentralized by 2050. With the closure of Signature Bank, he's rethinking the timeline.
Why it matters: Signature was one of the few banks that services the crypto industry. Its closure isolates crypto from a significant tie to mainstream finance.
Driving the news: "I gave myself until 2050," Harris says of his prediction that the currently centralized financial system would become decentralized. "I would have said the movement would have picked up steam in the next 3 to 5 years. And now I think that's less likely. Or if it does pick up steam, it may well be in Singapore rather than in San Francisco."
Previously, Harris predicted in a Forbes essay that the world would be deeply in a DeFi revolution by 2050: Payments will be complete via stablecoins, insurance will be intermediated by protocols and lending pools will become more mainstream.
"Signature's [closure] is an enormous blow," he says. "Regulators have crippled the crypto industry's access to the fiat infrastructure in the United States."
Context: Regulators have grown increasingly wary of crypto in recent months and have cracked down on the industry following a string of high-profile collapses.
The big picture: It's not just Signature and Silvergate's closure that has Harris rethinking the timeline. But also government attitudes to the industry.
"I think we're in a really pivotal and scary moment as it relates to crypto in the United States," he says. "I do hope that cooler heads prevail and and our government decides that this is an exciting, new, important industry that we'd rather be in than out."
Go deeper