SVB Financial Group puts itself up for sale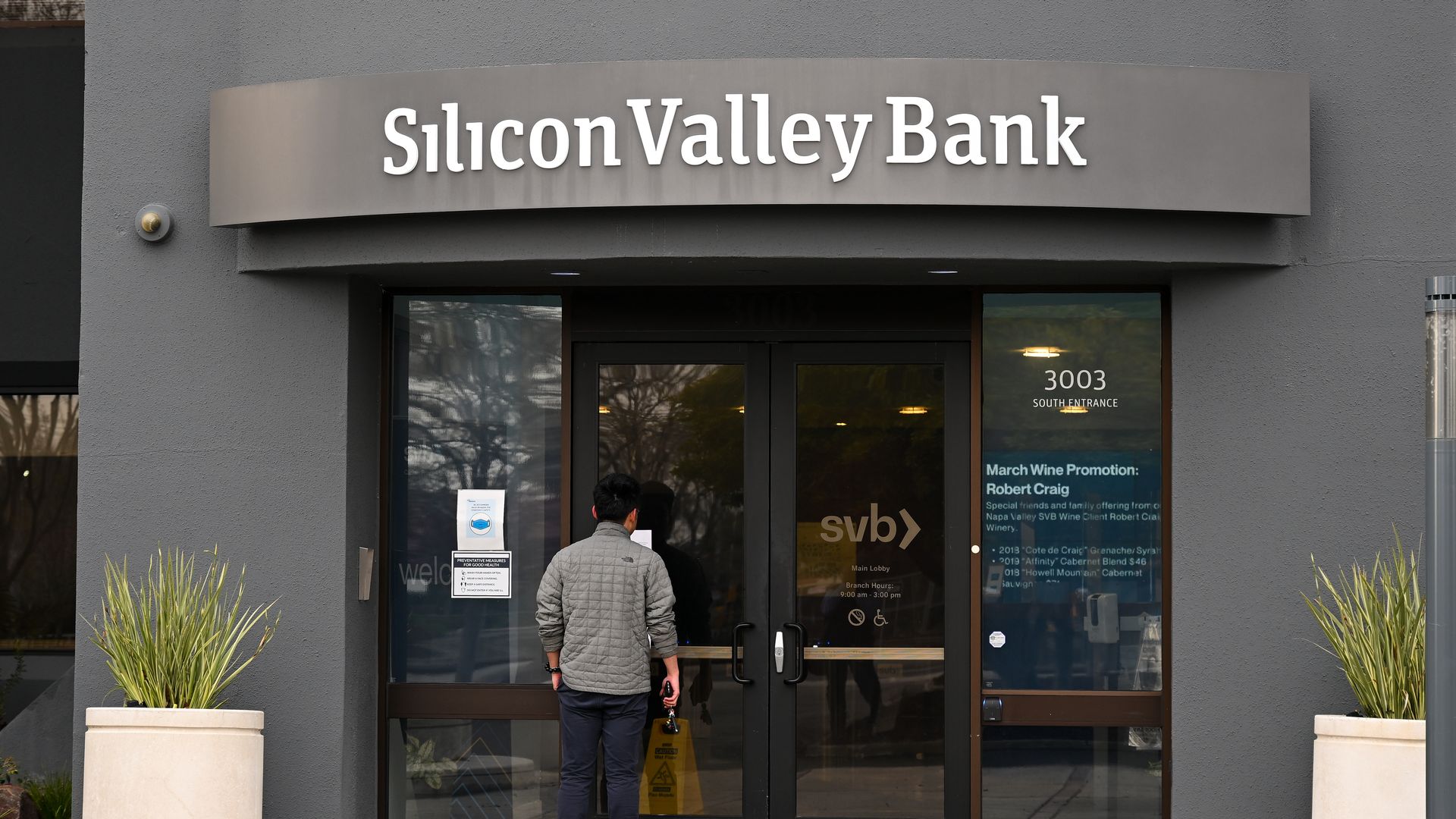 SVB Financial Group, the holding company above the collapsed Silicon Valley Bank, says it's seeking a buyer for the non-commercial bank parts of the business.
Why it matters: A buyer for the other SVB divisions could stabilize those businesses that are being affected by the failure of its commercial banking division.
Driving the news: SVB Financial Group announced today that its board has appointed a restructuring committee consisting of five independent directors to explore strategic alternatives for the holding company and its SVB Capital and SVB Securities businesses, as well as its other assets and investments.
Of note: Other assets within SVB Financial Group — including SVB Private, SVB Capital and SVB Securities — are considerably smaller than the SVB Bank entity now under FDIC control, the company's 2022 10K shows.
SVB Capital is a venture capital and private credit fund, and SVB Securities is the investment banking business.
Details: Axios was first to report the process around the holding company and said, citing sources, that JPMorgan and PNC were among the banks in talks about acquiring the business and associated assets (excluding the commercial bank).
The report added that Apollo Management and Morgan Stanley were also part of the discussions around the holding company, according to sources.
JPMorgan, Apollo, and Morgan Stanley did not respond to messages seeking comment.
A PNC spokesman said today that PNC is not in talks to acquire SVB Financial or Silicon Valley Bank.
Go deeper