Silicon Valley Bank collapse sends inflows across the industry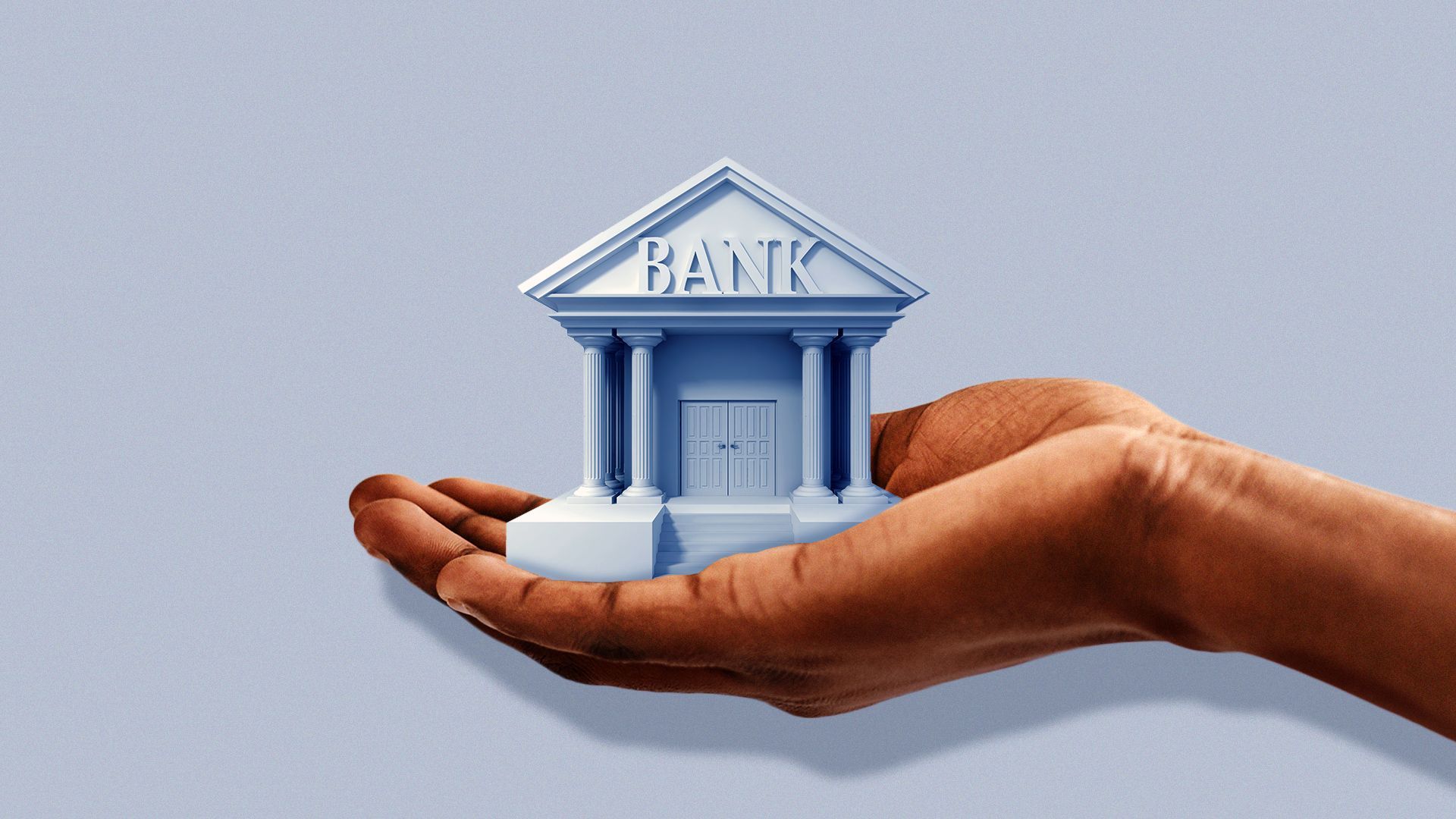 Corporate banking startups including Brex, Rho, and Mercury saw a surge in customers last week as Silicon Valley Bank imploded.
Why it matters: These startups now must prove they're worthy of retaining that new business.
State of play: Corporate fintech platforms rose to prominence thanks to their speedy and better tech. That efficiency became crucial to their soaring popularity after SVB collapsed.
"Thursday was by far the biggest day we've ever had," Mercury CEO Immad Akhund tells Lucinda, referring to the company's inflows.
Corporate card company Brex similarly received "billions" of deposits on Thursday, per CNBC.
Zoom in: "Bank partnerships have enabled fintechs to build products and reach customers that have never been reached before in the financial system," says Lead Bank CEO Jackie Reses.
"You saw that in PPP; you're seeing that now with companies offering payroll lending products very quickly," she said. Several companies, including Brex, notably stepped in to lend to startups struggling to make payroll.
Yes, but: Investors with whom Lucinda spoke over the last few days have been telling their companies to diversify — to move a more balanced portion of the company's money into a major corporate bank — given the concerns around the strength of regional and smaller banks.
"I think using a neobank is a good idea in the medium term to meet payroll, but it's a pretty bad idea in the long term," says Tribe Capital's Arjun Sethi. Several of these corporate banking startups focus on banking other startups, he notes.
Investors are advising companies to diversify to large corporate banks, with JPMorgan as the go-to destination, in addition to peers Bank of America and Wells Fargo.
Of note: Fintech/bank partnerships, which allow charterless startups like Mercury and Brex to accept deposits, are already under regulatory scrutiny. After SVB's failure, agencies are expected to ramp up the pressure on the banking sector in general.
"The banks are going to be forced to be more careful," says William Isaac, former FDIC chief.
Meanwhile: Akhund is well aware that fintechs operating in the space are playing catchup on the trust front. In response to SVB's crisis, Mercury today launched a product called Vault.
According to Akhund, deposits at Mercury can now be FDIC insured up to $3 million — above the typical $250,000 — thanks to its sweep network, which places money at multiple banks rather than just one.
Go deeper