ICE-Black Knight's Empower divestiture might not be enough for FTC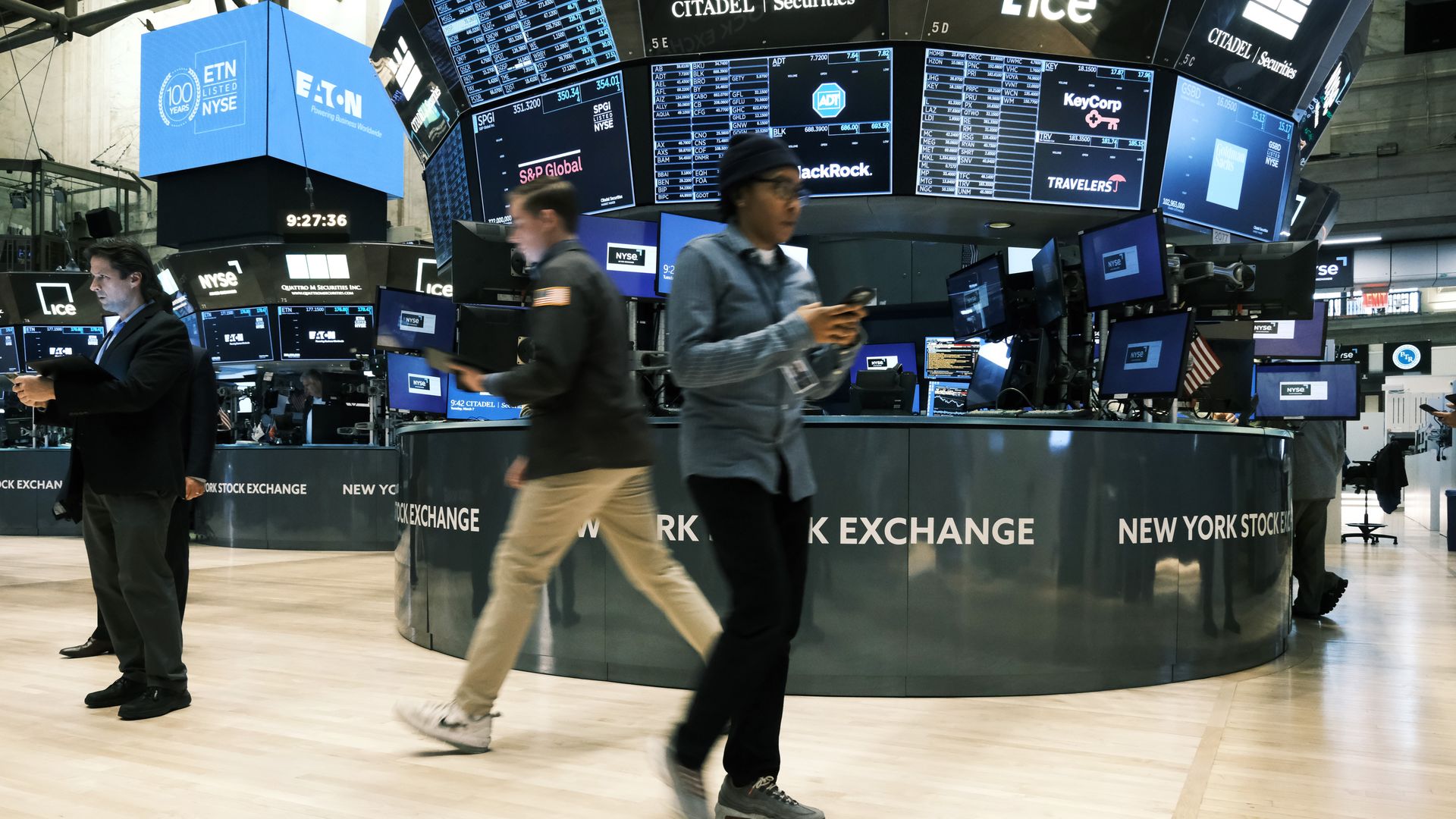 ICE and Black Knight's plan to sell the Empower loan origination unit to help win government approval for their merger may still fail to ward off regulators.
Why it matters: Intercontinental Exchange and Black Knight need FTC approval in order to move forward with ICE's agreement to acquire the mortgage software company.
Context: The FTC is concerned that the pricing power ICE would gain in the mortgage software and data market could lead to higher costs for homebuyers.
Earlier this week, reports said the FTC plans to sue to block the deal.
Yesterday's announcement that Black Knight plans to sell Empower didn't seem to win confidence on Wall Street that the move would persuade the commission to back off.
What they're saying: "We think that the FTC is more likely than not to move forward with this lawsuit," Ryan Tomasello, an analyst with Keefe Bruyette and Woods, tells Axios.
"Beyond the obvious horizontal overlap in the loan origination business, the FTC is also likely to build a vertical argument around the combined market share the company would have across the mortgage lifecycle — and the systemic risk that the deal could impose on the market," he says.
Though a divestiture of Empower would limit the companies' footprint in loan origination software, the combined entity would still be the largest mortgage software business in the U.S.
Tomasello added that even with the FTC likely moving ahead with a lawsuit, he expects the two companies will ultimately combine.
Of note: ICE and Black Knight have reportedly been weighing a divestiture of the loan origination software unit for at least a month.
The companies yesterday amended their deal terms to reduce the valuation of Black Knight to $11.7 billion, nearly 11% lower than the value of the original agreement.
Background: The FTC has grown aggressive in its antitrust scrutiny under Chair Lina Khan. The commission is suing Microsoft over its $69 billion Activision Blizzard deal and has fought to block Meta from acquiring Within.
Bottom line: "ICE has committed to, among other things, litigate with the FTC, if necessary, to obtain approval of the merger," ICE and Black Knight said in their press release announcing the planned divestiture.
Go deeper