Fintech Varo reportedly seeks funding at lower valuation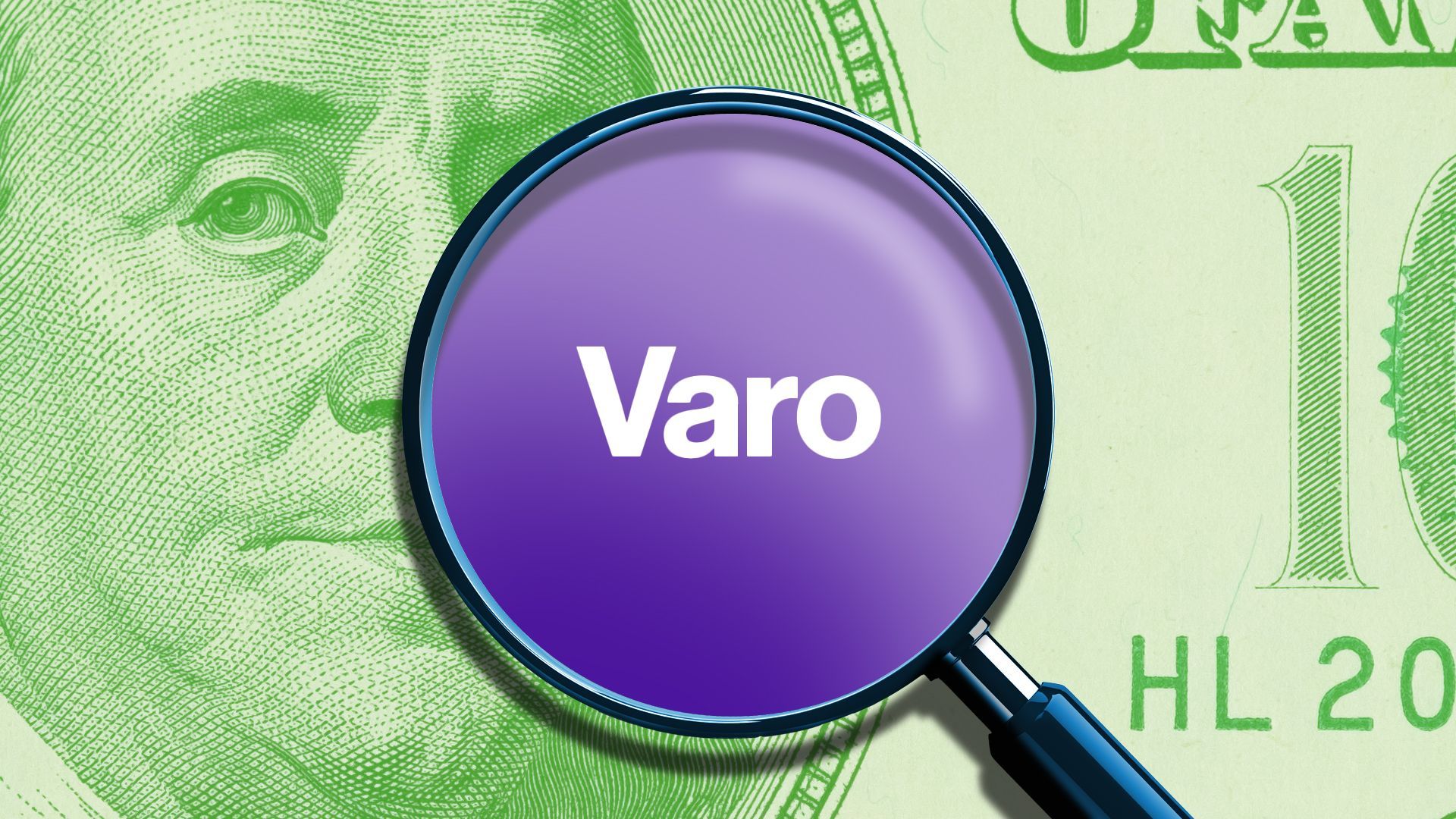 Varo, a rare neobank with a national charter, is looking to raise $50 million in a round that values it 28% below its last funding deal, according to Fintech Business Weekly.
Why it matters: As Fintech Business Weekly notes, the proposed down round is considerably less steep than the stock drops of its publicly traded peers.
Details: Varo is looking to raise $50 million at about a $1.9 billion valuation, down from $2.5 billion in mid-2021.
Warburg Pincus has already committed to invest $25 million into the round. The private equity giant will also receive "penny warrants" that will come with a 25% coverage ratio on its investments.
That agreement was made in January.
Varo did not immediately respond to a request for comment.
Context: This all comes as shares of MoneyLion are down 92% since September 2021 — when Varo announced its last funding round. SoFi, which also has a charter, is down about 57%.
Banking fintechs that have gone public since 2021 were down about 61% on average, according to F-Prime Capital.
Go deeper