Exclusive: GovForce raises $2.5M seed round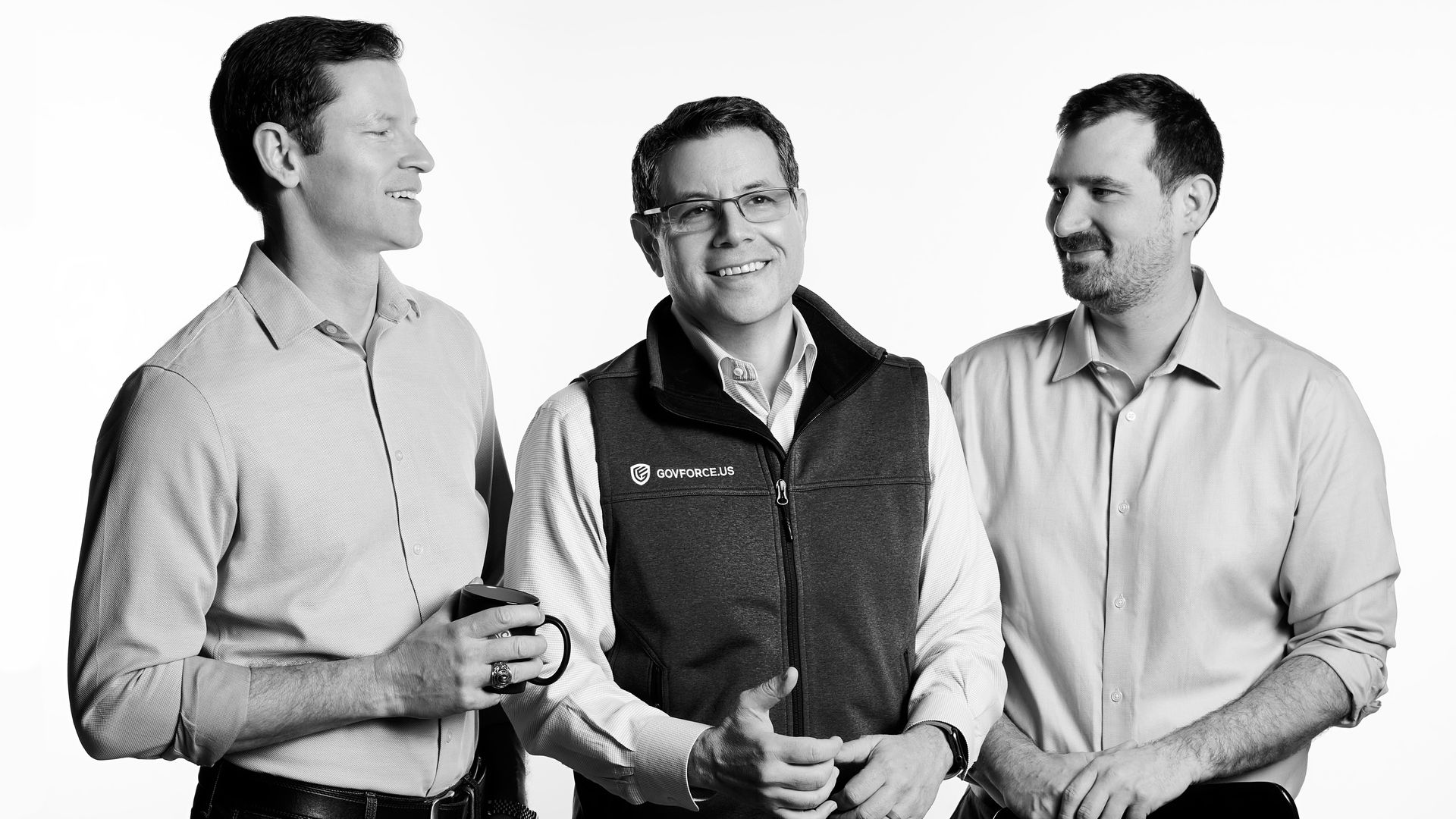 GovForce, a compliance tech startup for federal government contractors, raised $2.5 million in seed funding from QED Investors and Humba Ventures, the company tells Axios exclusively.
Why it matters: Federal contracts are lucrative, with the U.S. spending $650 billion last year across several industries. But contractors struggle with the complex requirements that come with a government agreement.
Details: Other investors in the round include Cambrian and NextGen Venture Partners.
What's next: With seven employees, GovForce is still in testing mode and will use fresh funds to launch in beta next month.
Context: Contractors often face a higher social and operational bar, as they are paid with taxpayer dollars.
For instance, contractors and subcontractors must prove they can clear certain cybersecurity standards, as they're potential targets for international espionage.
They must also develop proactive plans to hire minorities, women, veterans, and individuals with disabilities, and they must show they have the right insurance in place.
How it works: GovForce acts as a monitoring platform for small to mid-size government contractors and subcontractors, ensuring both are up to date on reporting and compliance with the relevant regs.
Instead of contractors manually emailing subcontractors for updates, for example, GovForce acts as a checklist — alerting its users if a deadline is looming or an insurance policy is about to expire.
"There's no reason that you can't have a single source of truth for these things," says CEO and co-founder Tonio DeSorrento.
Of note: Contractors, rather than the government, are responsible for submitting reports on their subcontractors — who face the same stringent conditions.
Requirements also depend on the government agency, and they often change. Late last year, the Biden administration proposed that major contractors disclose greenhouse gas emissions and develop reduction targets.
What we're watching: How GovForce might integrate fintech products, given the team's career experience; DeSorrento hails from SoFi, and head of growth Brendon DiBella was CRO for StreetShares.
GovForce has discussed "how we might be able to use software helping contractors and subcontractors with compliance as a wedge to then build out into a financial services business," says QED Partner Matt Burton, who sits on the board of Fairplay and Capchase.
Go deeper