American Express launches cash flow management hub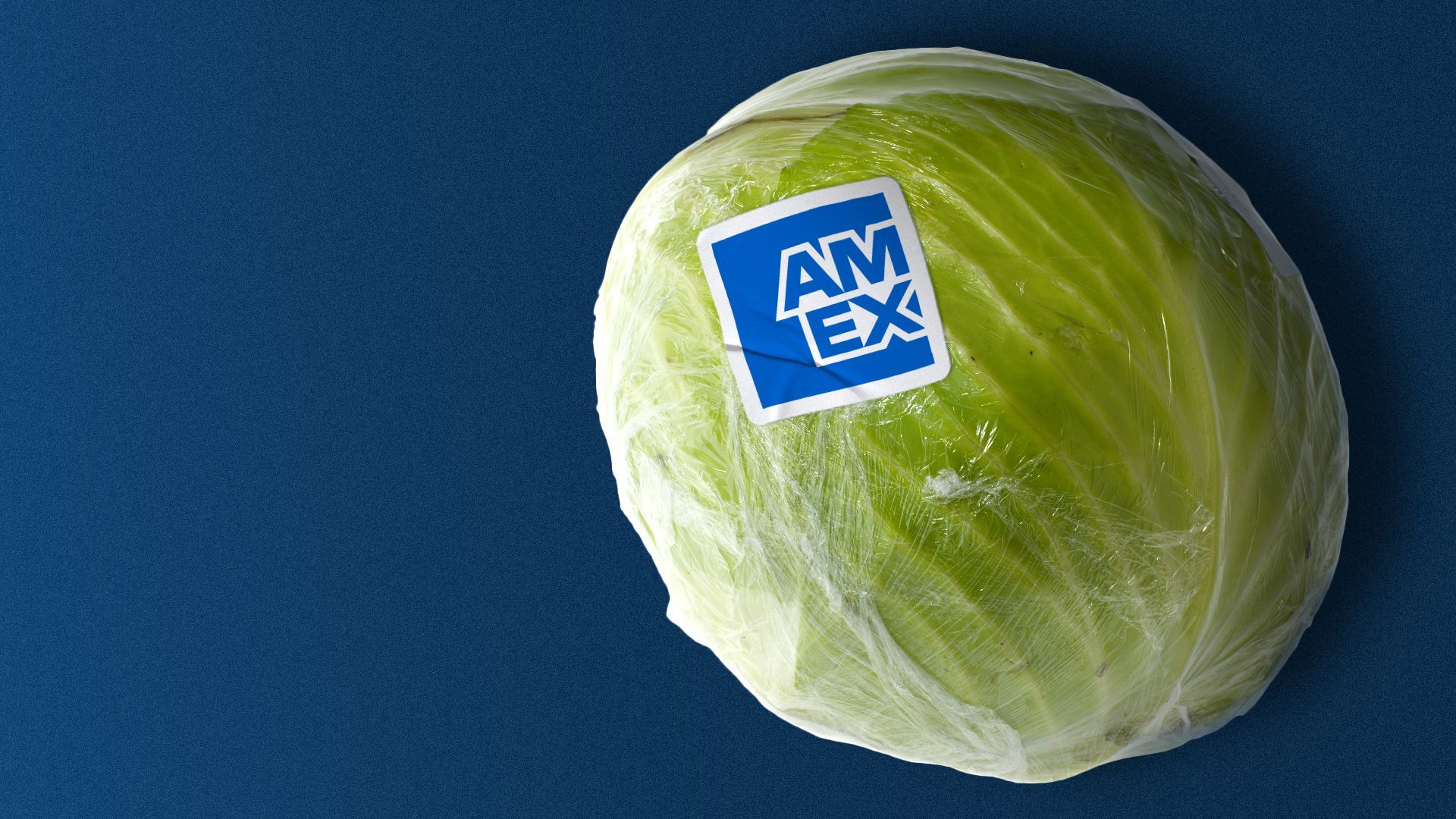 Corporate card giant American Express is getting into cash flow management, combining assets it acquired through its purchase of Kabbage in 2020 with its own SMB offerings — and it's doing away with the lending company's brand.
Why it matters: AmEx hopes that consolidating its SMB product offerings will help it better compete with spending-management upstarts like Brex and Ramp, Ryan writes.
What's happening: AmEx is launching Business Blueprint, which it is positioning as a hub for small-business customers to manage their corporate cards, track spending and cash flow, and apply for a line of credit all in one place.
It will incorporate offerings AmEx picked up through its acquisition of Kabbage, like its small-business line of credit, as well as the company's own corporate card and business checking products.
The dashboard will also enable customers to link out to external accounts to keep tabs on account balances, as well as pay bills and vendors and accept payments themselves.
Between the lines: With the launch, however, AmEx is doing away with the Kabbage name and rebranding its products.
"The Kabbage acquisition in October 2020 enabled us to accelerate our plan to serve small businesses more holistically," says Gina Taylor, EVP and GM of AmEx's Business Blueprint and Banking division.
"We've named this Business Blueprint to represent this amazing platform that came with the Kabbage acquisition."
The intrigue: Corporate card startups Ramp and Brex have moved deeper into spending management and small-business financing through their platforms.
Brex, which focuses on serving the startup market, launched a venture debt offering last year.
Meanwhile, Ramp partnered with a series of lenders like Stifel, Capchase, Live Oak Bank, SmartBiz Loans, Lighter Capital and Founderpath to offer financing options to its SMB customers.
Go deeper