Marqeta buying credit card startup Power Finance for up to $275M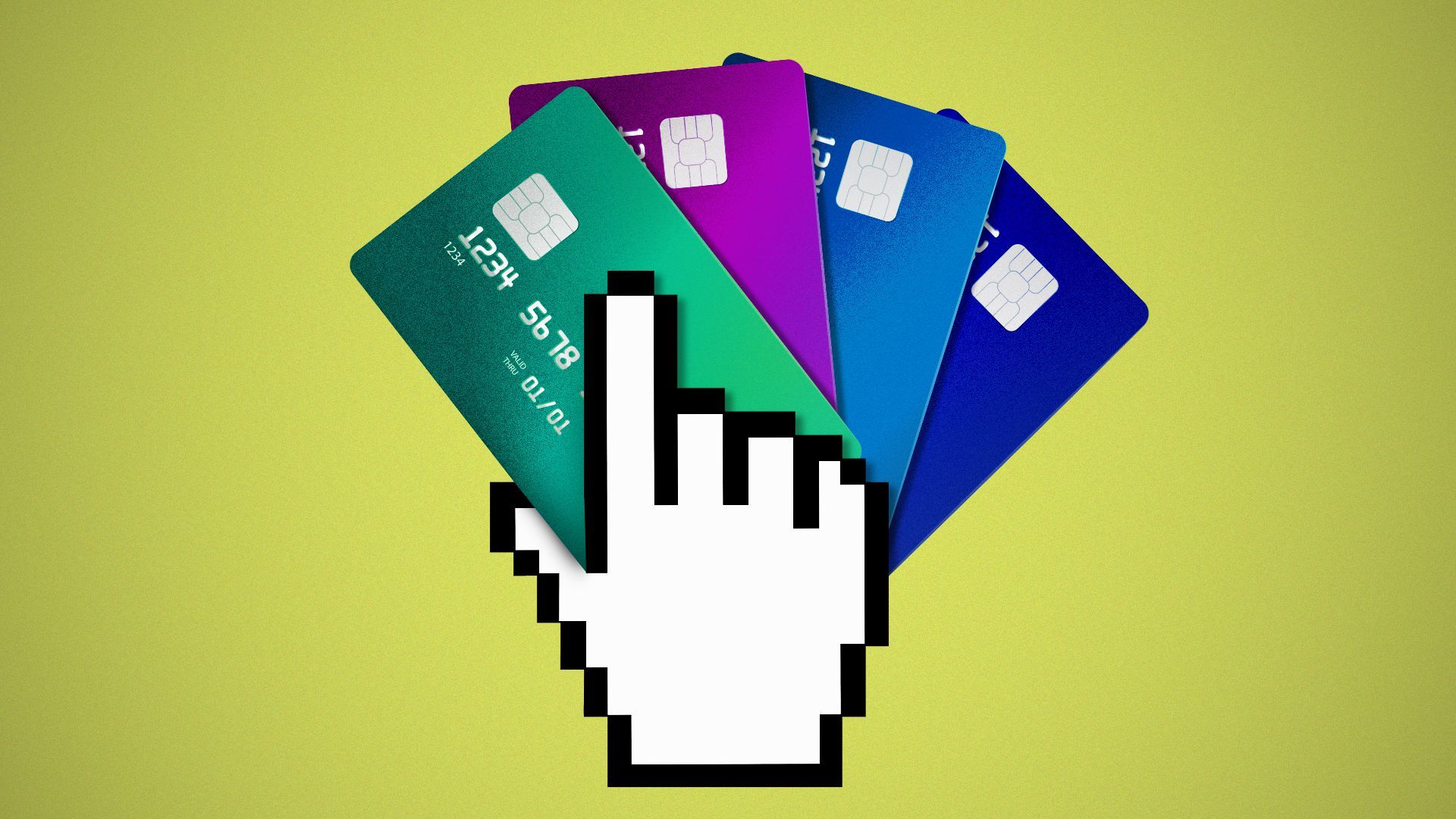 Publicly traded card issuing and payment processing firm Marqeta (Nasdaq: MQ) agreed to acquire Power Finance, a New York-based startup that enables brands to easily spin up customized credit cards and card-based reward programs.
Why it matters: Economic headwinds are driving consolidation in the fintech market, but it's also creating opportunities for some players to expand their product offerings.
Details: Marqeta agreed to acquire Power for $223 million in cash, one-third of which will be paid out over a two-year period subject to certain conditions.
The firm could be on the hook for an additional $52 million in cash if Power hits an undisclosed milestone over the next 12 months.
The deal is expected to close in the first quarter, subject to customary closing conditions.
What it does: Power Finance built a full-stack card issuing platform that brands could use to create white-labeled credit card programs.
It also built an SDK that could be used to embed customized reward programs into existing mobile or web applications.
What they're saying: "If you look at the credit card, it's the most adopted technology ever, with cards in the hands of 3-4 billion consumers globally, but there's been very little innovation since the introduction of rewards," Simon Khalaf, who was just announced as Marqeta's new CEO last week, tells Ryan.
He says demand for the offering Power provides has come from three of Marqeta's segments in particular: new retail marketplaces, creator marketplaces, and new labor marketplaces that offer gig or shift work.
Flashback: Power was founded by Randy Fernando and Andrew Dust, who met while working for savings and investment app startup Acorns.
Last fall, Power raised $16.1 million in seed funding led by Anthemis and Fin Capital. CRV, Restive Ventures, Dash Fund, and Plug & Play also participated in the round.
Fernando will assume management of all Marqeta's credit products.
Fernando previously founded retirement savings app Vault, which Acorns acquired in 2017,
Between the lines: Marqeta IPO'd in mid-2021, and like many fintechs that went public during that time, it's seen its share price collapse in the wake of a broader market selloff.
Once trading as high as $33 per share, Marqeta shares stood at $6.76 at Friday's close.
"Downturns are the best time to be building. ... We're very well capitalized, and we're not afraid of deploying a capital, as this shows," Khalaf says. "We're also one of the few companies that has not had a reduction in force, and in fact, we're hiring."
Khalaf is stepping in as CEO and Todd Pollak is joining as chief revenue officer after founder Jason Gardner announced he was stepping down from the chief executive role in August.
Go deeper