Exclusive: Employee crisis fund startup Canary raises $2.9M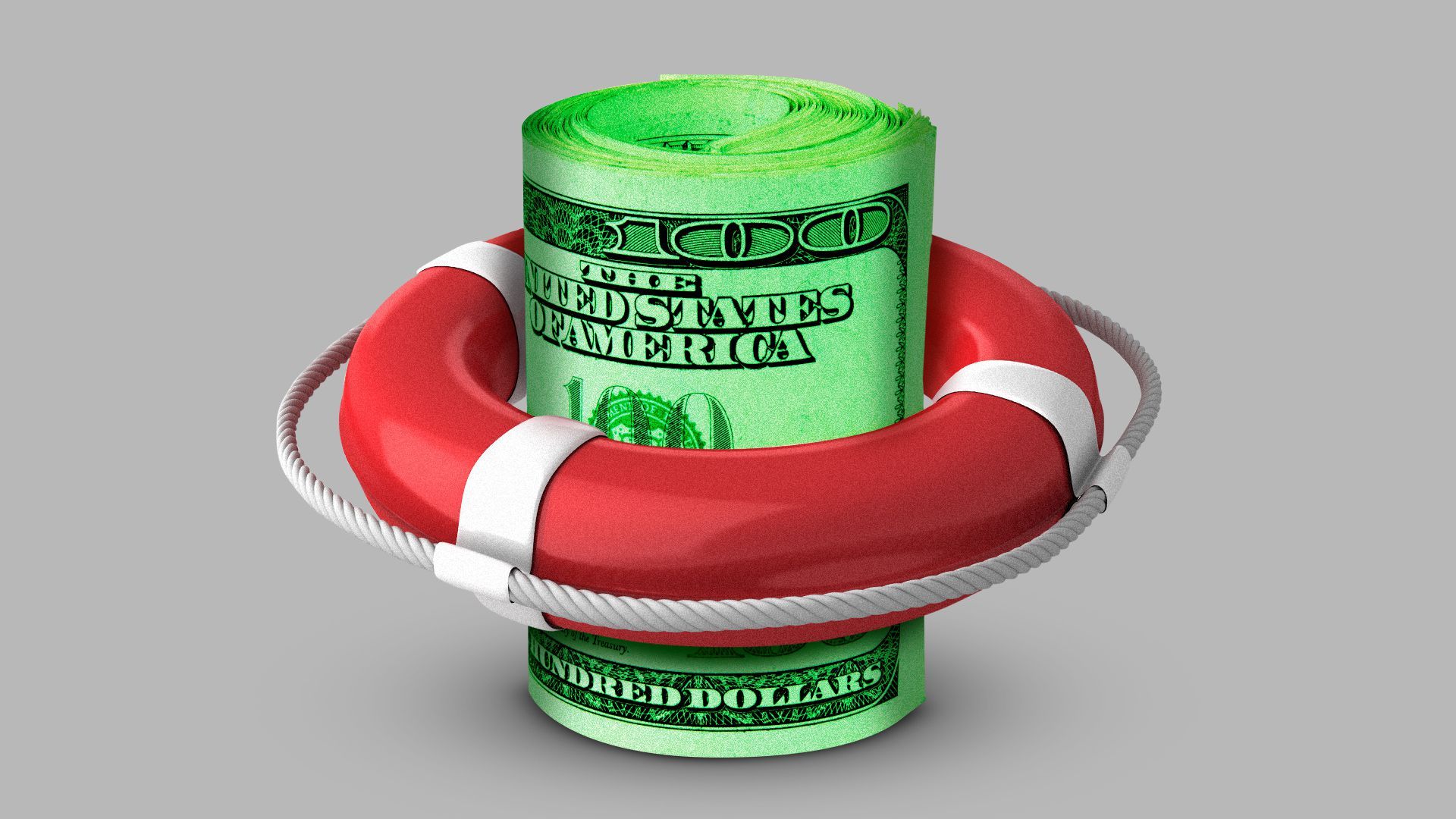 Fintech Canary, which helps employers set up emergency relief funds for workers, raised $2.9 million in seed funding from investors including Capital One Ventures.
Why it matters: Americans' lack of emergency savings came to the fore during the pandemic, leading to a wave of employers offering crisis funding benefits. Venture investors have taken note.
How it works: Companies like eye-care chain Visionworks and Walmart have pools of funds for employees to use in times of hardship. But setting it up can be complex.
Founded in 2019, Canary takes care of the administrative and legal paperwork required to create such a benefit, says CEO and Founder Rachel Schneider.
Proponents say such this type of program is not only beneficial to companies because it boosts retention, but also because it's tax-deductible. Canary takes care of the latter by having the company put the funds in Canary's sister nonprofit, making it a charitable donation.
Canary then metes out the grants to eligible employees from that nonprofit.
Of note: Canary is largely focused on small to mid-sized companies, as larger businesses typically have the resources to construct the pool on their own, says Schneider. Visionworks is a customer.
The big picture: Canary's approach differs from employer-sponsored emergency savings accounts, in that it handles a pool of capital contributed largely by the employer. ESAs meanwhile act more similar to a 401(k), which come at least in part from the employee's paycheck.
Social Finance, Even, T. Rowe Price, and Fidelity are all offering (or in the process of offering) employer-sponsored ESAs. SecureSave raised $11 million in June in a round led by Truist.
Bottom line: Americans are poorly prepared for an emergency, the CFPB says, citing nearly a quarter of the U.S. with no income saved for such an event.
Go deeper