Dissecting Bolt's Authentic Brands Group settlement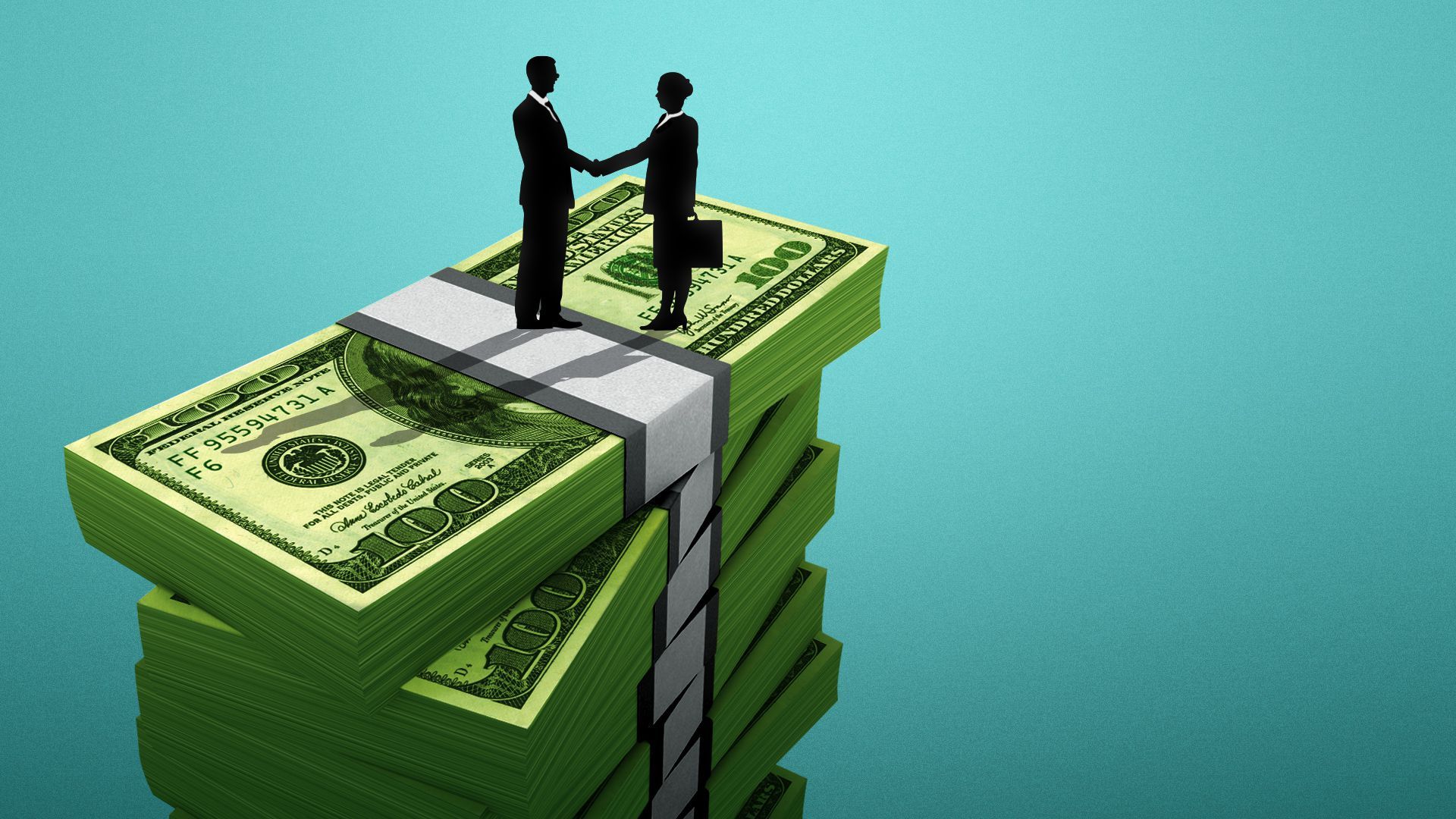 Although it's been reported that Authentic Brand Group got less than 5% of Bolt's shares as part of the settlement of its lawsuit against the one-click checkout company, two sources tell Axios the figure is even lower — less than 1%.
Why it matters: That seemingly small 4-point difference equates to several hundred million dollars in paper value.
Details: In its lawsuit, ABG said it had hit performance metrics in its partnership with Bolt that gave it the right to acquire 5% of Bolt — a stake worth upward of $500 million — for $29 million.
At less than 1%, the settlement gives ABG a stake currently worth less than $100 million.
Background: Depending on the exact size of the stake, it could still be significant for ABG. In 2020 (the last year it disclosed figures) posted revenue of $488.9 million and net income of $225.3 million.
Bottom line: ABG taking shares in Bolt as part of the settlement is still a relative vote of confidence for the startup when its business model is not exactly in vogue. Whether other investors share ABG's confidence is a different story.
ABG declined to comment.
Go deeper