Coinbase's hiring slowdown vs. Robinhood's layoffs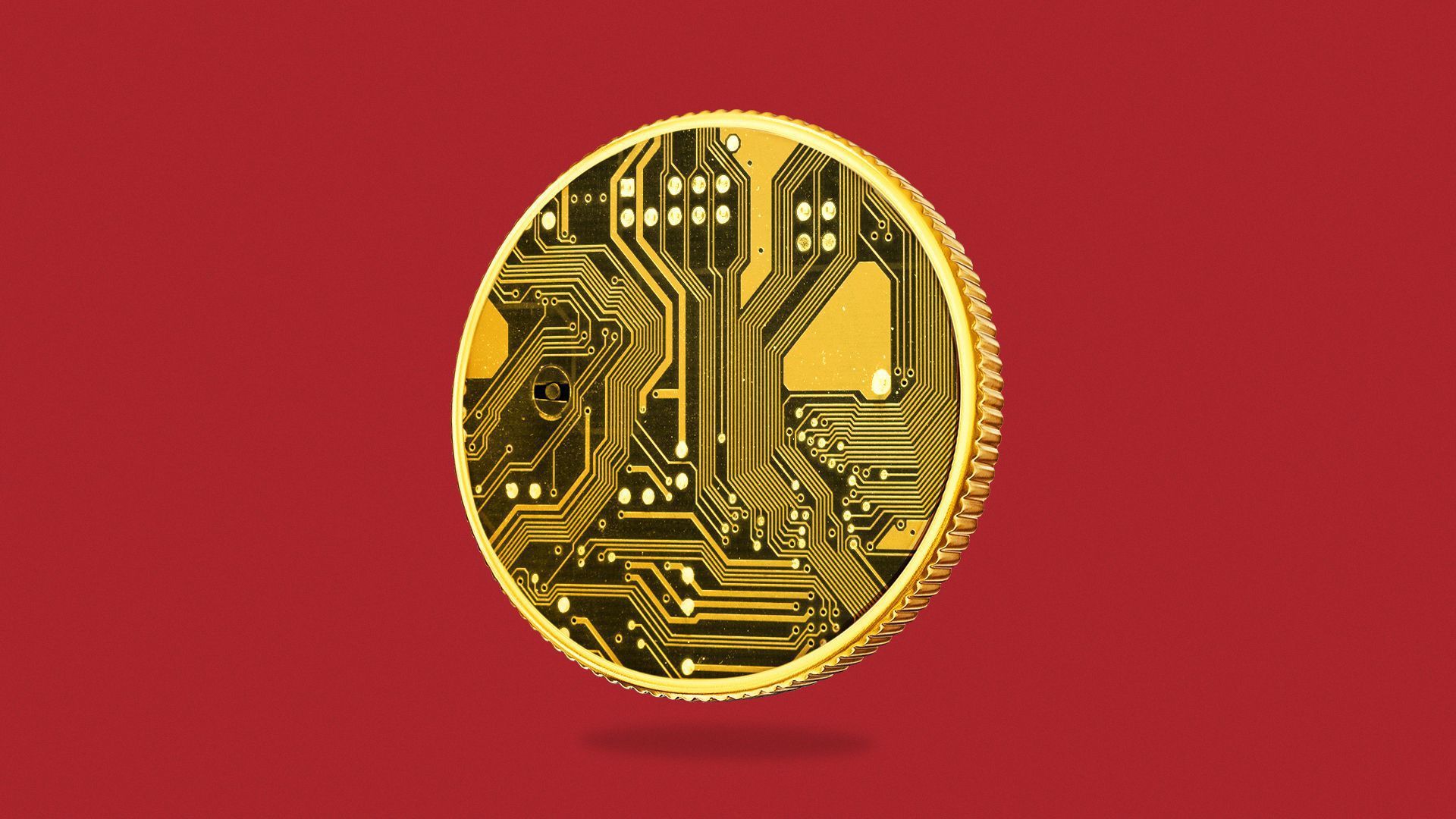 The fintech sector is grappling with an issue that all fast growing industries face at some point in their cycle: layoffs. Fintech Pro two sector heavyweights and how each managed growth and employee efficiencies during their rise and fall in market value.
Driving the analysis: Coinbase produced about $2.1 million of revenue per employee in 2021. By comparison, Robinhood produced around $477,632 per head, Axios calculated, from securities filings.
Why it matters: Though imperfect, the metric offers a glimpse into factors behind the recent staffing moves by crypto exchange Coinbase and stock trading company Robinhood, and the differences between the two.
Coinbase is slowing its hiring. Robinhood took a more drastic path, opting to layoff 330 employees.
Background: Both companies hired heavily during the pandemic to meet surging demand. Robinhood in particular did so more aggressively. The company grew its headcount 6x from 2020 to 2021, filings show. During that stretch, revenue doubled.
In the same period, Coinbase roughly tripled its employee base from 1,249 to 3,730. Revenue outpaced that, rising 6x.
What happened: After the hiring boom, the economic picture changed. Rates rose. Investors took risk off the table.
Robinhood's Q1 revenue fell 43% compared to the same quarter a year earlier, to $299 million. Coinbase's dropped 27%, to $1.2 billion.
Coinbase planned to triple headcount this year, and already added some 1,218 employees to its roster by the end of the first quarter.
Before Robinhood's layoff announcement, hiring had slowed to a trickle.
Bottom line: Both Robinhood and Coinbase had a much rosier image of what 2022 would look like. Robinhood acted on that view much more aggressively and faster — and is now paying the price via layoffs and weaker income margins.
Go deeper