Exclusive: PayPal vets launch Infinity Ventures, a $158M fintech fund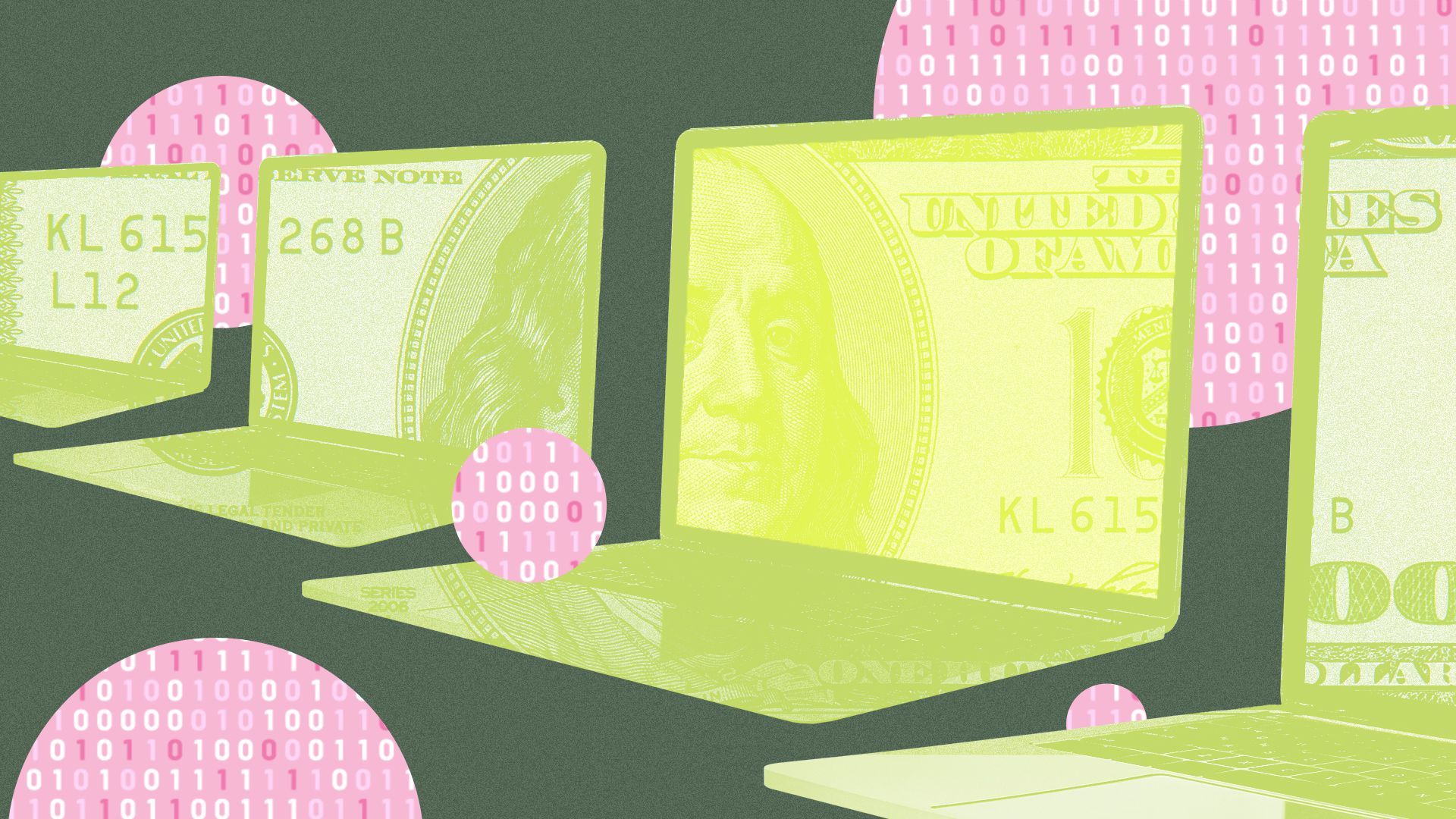 A trio of investors from PayPal Ventures has set out on their own with a $158 million inaugural fund devoted to investing in fintech and commerce enablement startups, Axios reports.
Why it matters: Despite a pullback in the public markets, there's still a healthy appetite for investing in early-stage fintech companies, particularly in international markets.
Driving the news: Infinity Ventures was founded by Jeremy Jonker, who led PayPal's venture and corp dev functions for a number of years, along with managing partners Jay Ganatra and Mario Ruiz.
While at PayPal, the team led early-stage investments in startups like Plaid, Divvy, Acorns, Happy Returns, and Paidy, as well as growth-stage deals with companies like MercadoLibre, GoJek, and Uber.
They were also behind some of the largest M&A deals at PayPal, including the acquisitions of Venmo, Braintree, Honey, Hyperwallet, Xoom, Swift Financial and iZettle.
Of note: While based in the U.S., Infinity Ventures is on the lookout for startups solving fintech problems all over the world.
"At PayPal Ventures, 70% of our capital deployed was in international markets, which is a big thing because we're building a global platform here," Jonker says.
Details: The firm will invest in early-stage fintech or commerce enablement startups — pre-seed through Series A — with initial checks ranging from $500,000 to $8 million.
Infinity Ventures plans to lead or co-lead about 25 deals through its inaugural fund, with a 10% ownership target and an expectation for follow-on investments in later rounds.
The team began writing checks last summer and already has made about a dozen investments into startups that include Card91, Durable, Glean, Mendel, Neo.tax, Pagos, Replo, Sensible Weather, Skipify, and Upside.
The intrigue: Fintech companies are struggling mightily in the public markets. But the team at Infinity says that pullback hasn't really impacted the early stage market they play in.
They also point out that a downturn isn't necessarily the worst time to invest, noting that both Stripe and Square (now Block) were both founded in 2009, in the wake of the last financial crisis.
"We're investing for the next five to 10 years, if not longer. So you could argue we're a little immune to this correction," Jonker says.
Go deeper