JPMorgan buys its own Carta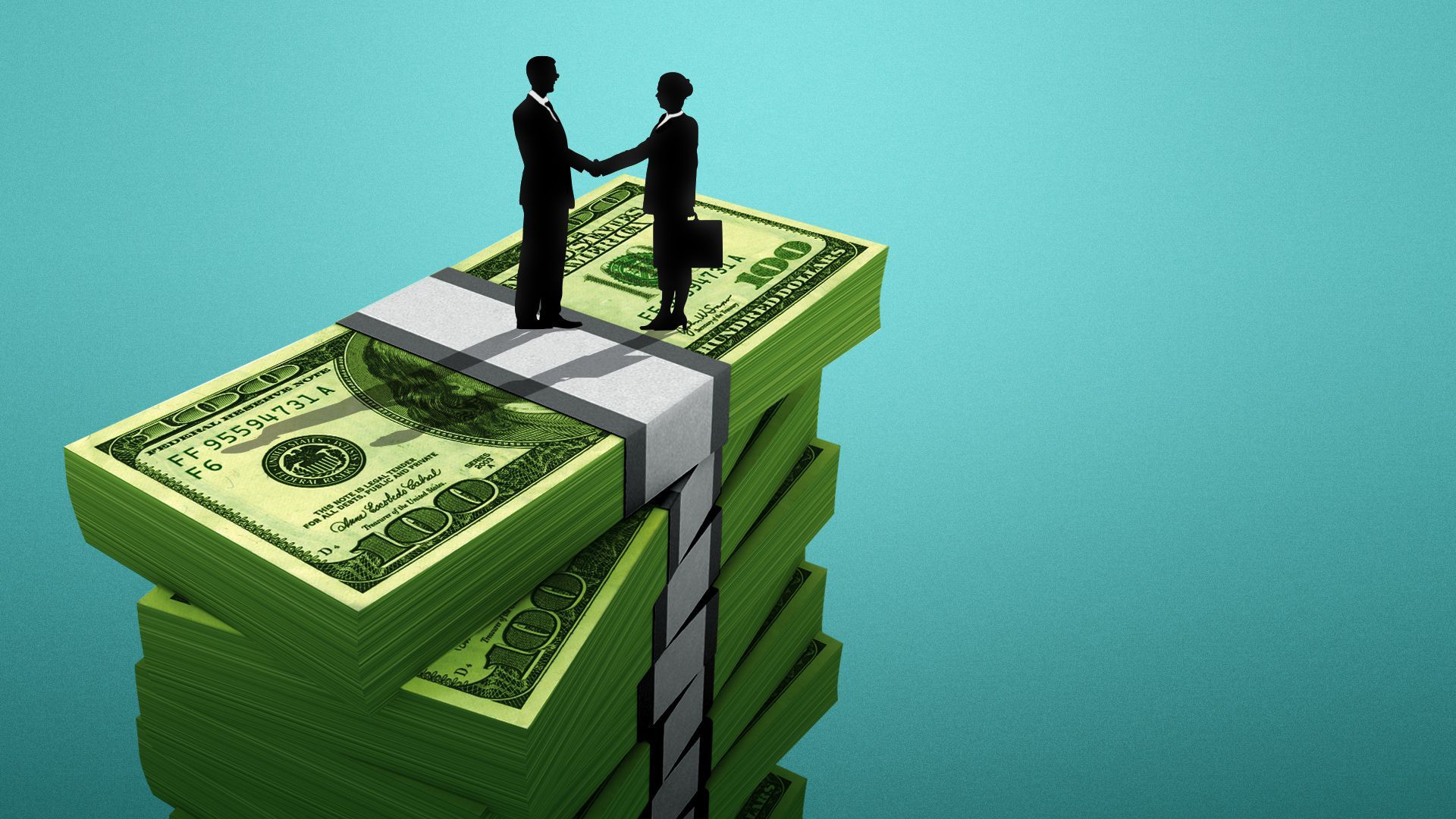 Banking giant JPMorgan said Tuesday it will acquire Global Shares, an Ireland-based share-plan management software maker.
The deal is valued at around $750 million, Barron's reports, citing a source.
Why it matters: As the private markets balloon, banks are increasingly engaging earlier and earlier in the company lifecycle, with share-plan management tech being one of the services that help them do so.
Global Shares has a client base of over 600 corporate clients that range from early-stage start-ups to mature multinational public corporations, per a JP Morgan press release.
Context: Investment banking rival Morgan Stanley in 2019 announced it would acquire Solium, a stock plan management company, for about $900 million. The business was later rebranded Shareworks.
By acquiring a stock plan management tech company, a bank can more effectively offer clients a holistic service and cross-sell their various verticals.
Case in point: Morgan Stanley led Palantir's direct listing in 2020 as an investment bank, and also used its Shareworks platform to help sell employee shares as part of the offering.
The rise in share-based compensation has also helped fuel a bevy of private share-management startups serving the startup world, like Carta and Pulley.
Go deeper