Cassidy shows his carbon hand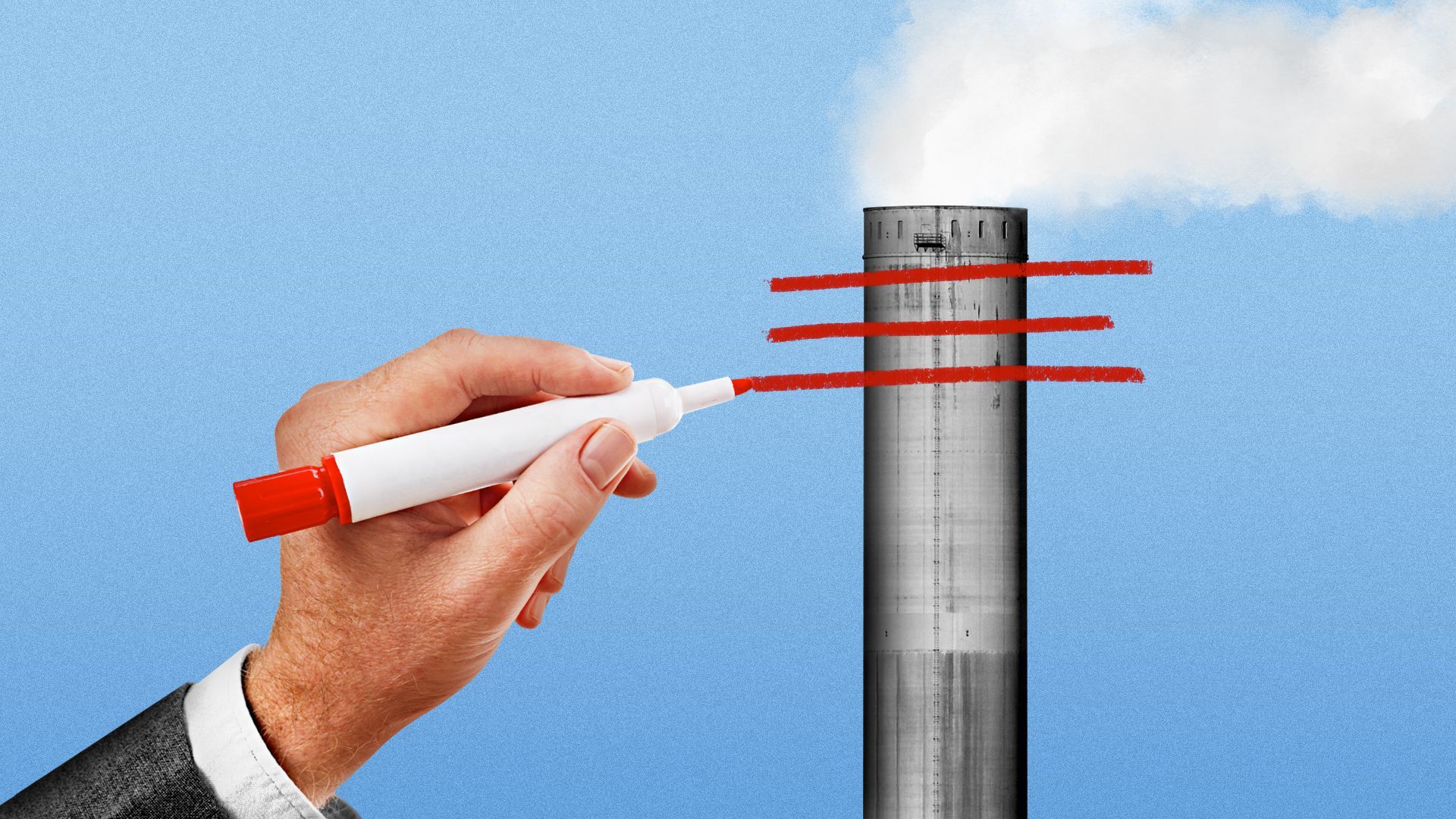 Sen. Bill Cassidy finally unveiled his carbon tariff bill on Thursday.
Why it matters: The proposal is an important starting point for the GOP on carbon tariffs, and could offer statutory authority for future climate-based trade agreements.
Details: The Foreign Pollution Fee Act would put a new levy on imports of fossil fuel, renewable energy and heavy industrial products.
The tariff would be assessed based on the difference in emissions intensity between U.S. products and imported goods.
At first, the goal would be to ensure that imports are no more than 50% more pollution-intense than their U.S. counterparts, but that would ramp down to 25% and then to 10%.
It would draw data on U.S. production from EPA and direct the national labs to calculate the emissions intensity of imports based on national averages.
The fee could be waived in certain cases for free trade partners, but it also offers anti-circumvention authority to the U.S. trade representative.
Of note: The bill wouldn't impose any tax on U.S. goods — a politically toxic idea for conservatives.
To make that clear, Cassidy introduced an anti-carbon tax resolution last week.
He was able to secure two GOP cosponsors on the pollution fee: Lindsey Graham and Armed Services ranking member Roger Wicker.
Cassidy is selling his bill as a way to combat pollution and unfair trade practices from China and Russia.
What they're saying: Cassidy told reporters he wants to "continue to socialize" the bill with both parties and with outside trade organizations.
Cassidy sees it as inextricably tied to the Hill conversation about environmental permitting because quicker project approvals could mean more robust U.S. supply chains.
Graham said, "One of the missing ingredients in the climate change debate is, how do you force China and India to play better? This is one way to do it."
And Sen. Sheldon Whitehouse told reporters, "When we have a Republican proposal to set against the Democratic proposal that we've had for several years now, that creates the negotiating space to try to come up with a bipartisan agreement."
Zoom in: The bill would also establish a framework for carbon club-style trade partnerships with lower income countries.
That's especially notable, given that the Biden administration is currently in talks with the EU on a carbon-based trade arrangement for steel and aluminum.
"Intriguingly, we would describe the FPFA as potentially aligned with intensity-based protocols the Biden administration has proffered in talks with the EU," ClearView Energy Partners wrote in a research note Thursday.
Our thought bubble: This is unlikely to be enacted soon, and we're a bit skeptical about the potential for broader immediate GOP support.
But it does toss a little gas on the permitting and energy package fire, and shows that climate is going to be a big part of the future of trade.
As ClearView put it: "U.S. carbon border adjustments seem increasingly likely as trade war evolves into carbon trade war."
What to watch: How Democrats try to reconcile this bill with their own proposals to enact a border fee alongside a domestic carbon tax.
Plus, Sen. Chris Coons is looking for a way to pass the PROVE IT Act, which seeks to lay more informational groundwork for this kind of policy.
Go deeper