Dems ask Biden to revive Climate Corps idea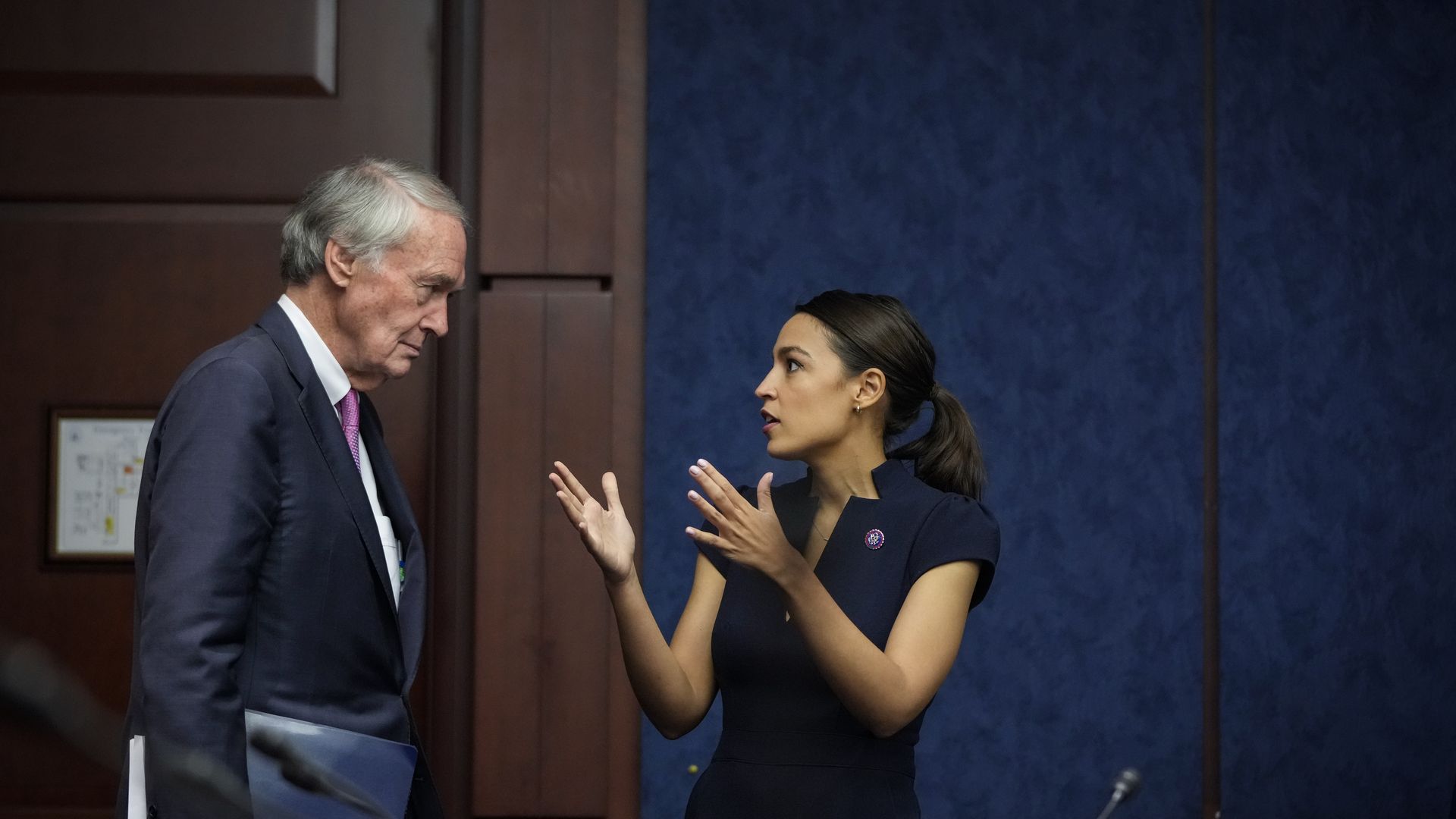 Senate Majority Leader Chuck Schumer and other congressional Democrats want President Biden to unilaterally set up a federal climate works program.
Why it matters: As Biden faces calls for more aggressive climate action to win over younger voters, Dems hope they can breathe new life into an idea that didn't make it into the IRA.
Putting more Americans to work with climate-related jobs is probably good counterprogramming to rising tensions over autoworker pay.
Driving the news: In a letter shared first with Axios, Sen. Ed Markey and Rep. Alexandria Ocasio-Cortez are sending a letter to Biden on Monday requesting he use executive action to create a Civilian Climate Corps.
The climate works program — beloved by environmental activists and progressive Democrats — was part of the defunct Build Back Better Act.
Now lawmakers are trying for an executive-only approach. The letter includes signatures from Schumer, Senate Finance Chair Ron Wyden, House Progressive Caucus chairwoman Pramila Jayapal and a raft of other Dems.
Details: Lawmakers request that the initiative use national agreements with AmeriCorps to "deploy resources to complete projects" related to addressing climate change.
Lawmakers identify funding from the IRA and infrastructure law and say qualifying works projects should include "clean energy deployment, urban greening, disaster preparedness, education and outreach, weatherization, and energy efficiency projects."
"Supported by IRA funding alone, the Civilian Climate Corps would be well poised to augment deployment efforts for funding pools," the letter states.
Of note: The initiative should also function as a job training effort, lawmakers write, by demonstrating "pathways" to "skilled positions" and putting "good-paying union jobs within reach for more young adults."
Go deeper