Mining school support moving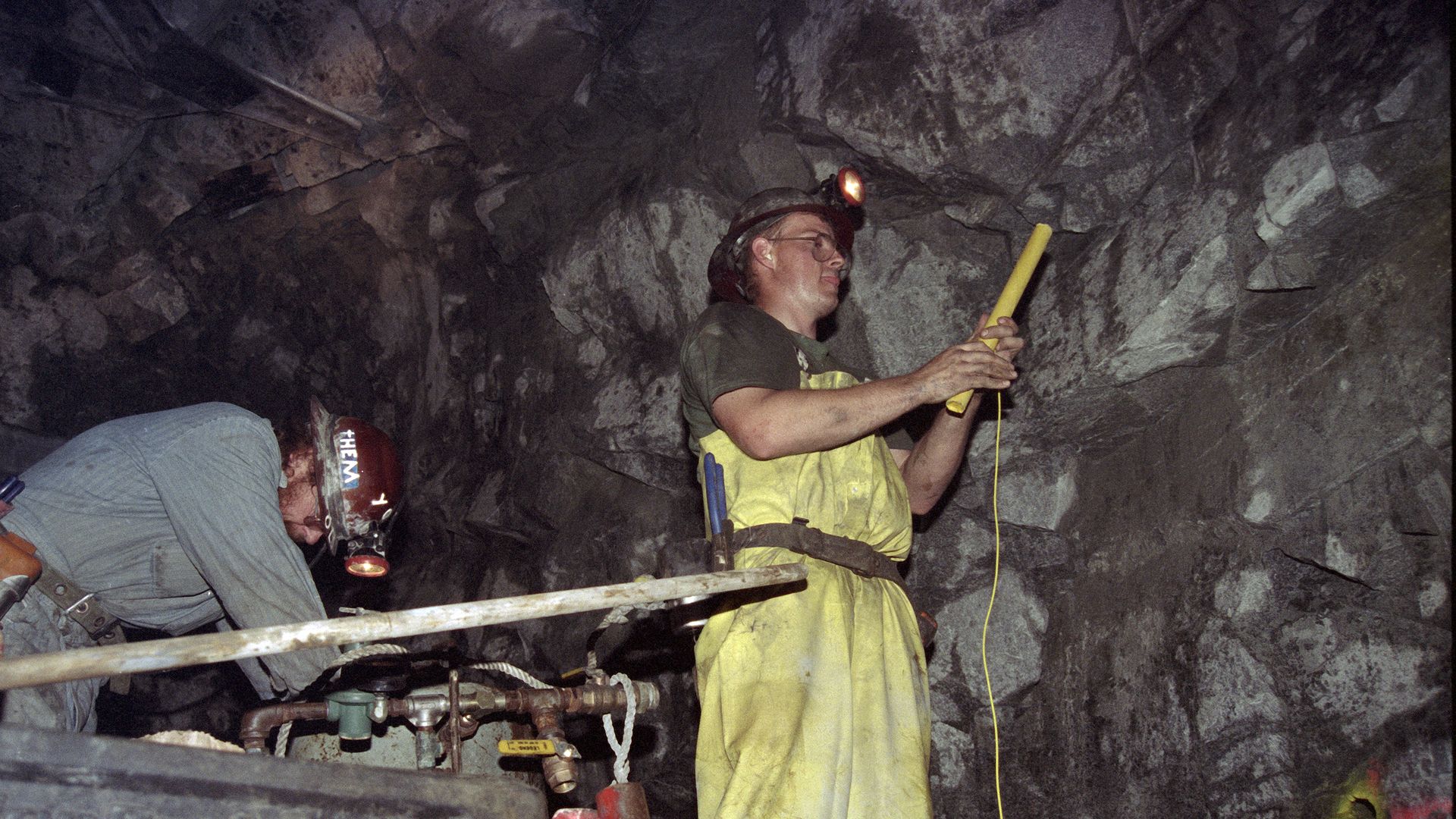 Mining schools might get a big boost this Congress in a move aimed to ensure that progress continues on domestic mining.
Why it matters: Hard-rock mining has a serious workforce shortage problem. One recent survey found 71% of mining industry leaders believe that's holding them back from delivering on production targets and strategic objectives.
Driving the news: The Senate Energy and Natural Resources Committee plans to include the bipartisan Mining Schools Act in its next markup, spokeswoman Sam Runyon told Axios.
The bill, backed by Chairman Joe Manchin, would create a federal grant program for college mining programs and a professional development advisory board within the Energy Department.
Industry representatives enthusiastically back the bill and anticipate that it will help recruit new talent.
"The opportunities are great, particularly in a lot of rural areas where these mines are where the average pay is probably about half that," said Katie Sweeney of the National Mining Association (more on that below).
Between the lines: This is likely to get broad backing because mining employment plays to regional constituencies, many of which lean Republican.
Natural Resources Chairman Bruce Westerman — whose state is benefiting from booming demand for lithium mining — told Axios that he sees this as an area to "find some common ground."
"It's important that we educate more people in mining engineering," he said.
Yes, but: With the House bitterly divided over much broader issues, it's anyone's guess right now how single-issue legislation like this can become law without being attached to a larger vehicle.
Companion legislation is before Westerman's committee. There are no plans as of now to mark up the bill before the end of the month, GOP spokeswoman Rebekah Hoshiko told Axios.
Go deeper