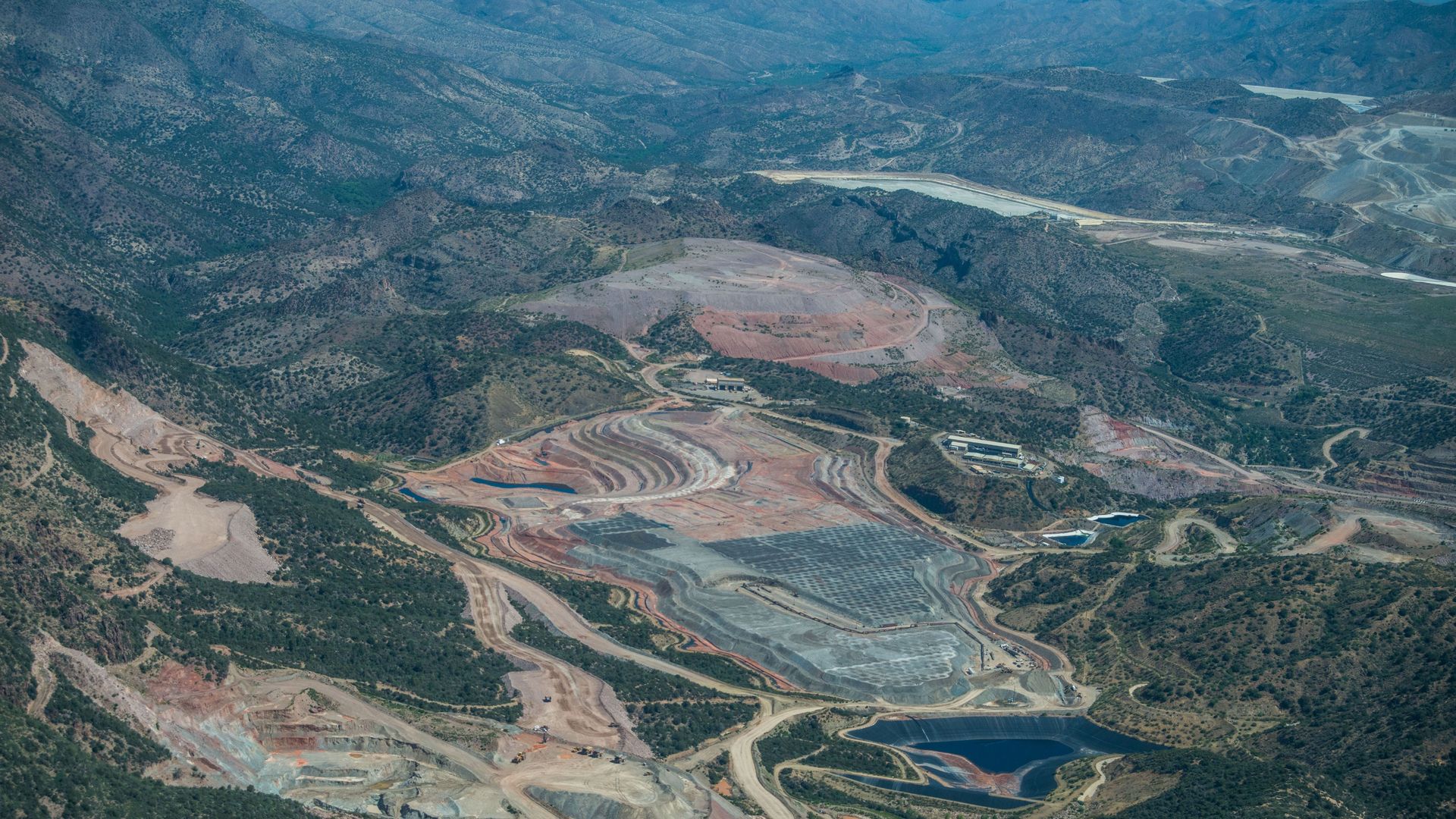 We finally have President Biden's mining recommendations. They're essentially a punt to Congress and an attempt to placate the base.
Why it matters: With miners wanting more permits, environmentalists seeking guardrails on projects and tribes longing for more consent, the president's trying to make all sides happy.
Driving the news: The Interior Department today released its long-awaited report on changing the nation's legal and administrative system for hardrock mining on federal lands.
The report calls for overhauling the 1872 mining law by replacing the current claim system with a leasing regime and creating a 4-to-8% net royalty on production depending on the project.
It "encourage[s]" Congress to do a lot of other things, from giving money to hire and train staff for mine permit applications to letting regulators withdraw "sensitive lands" from being mined.
There's regulatory action recommended, too — including an agency-led effort to locate "high critical mineral resource development" areas.
The government should "prioritize" applications from companies that "accepted voluntary standards and best practices" on the environment, social risk and tribal engagement, per the report.
Agencies are also urged to have companies prepare climate change adaptation plans.
Of note: One big recommendation is that agencies update existing rules to require "the highest level of protection" for mine waste sites.
Reality check: Almost everything in the report related to Congress stands no shot of becoming law soon unless there's a seismic shift in political priorities.
Biden's team says the recommendations will speed nine projects up by minimizing conflicts that upend permitting.
They might do that. But industry is already bashing the report, which doesn't help.
National Mining Association CEO Rich Nolan said in a statement the "recommendations contained in this report don't do anything to advance the ball" on domestic mining.
Our thought bubble: Mining investors love certainty and this ain't it. Projects can take decades to build and, trust me, financiers don't understand the minutiae of how Congress or regulations work.
Many in the sector will see this news and think political instability is coming … even if much of this will never be enacted.
Go deeper