House GOP pipeline bill goes after gas bans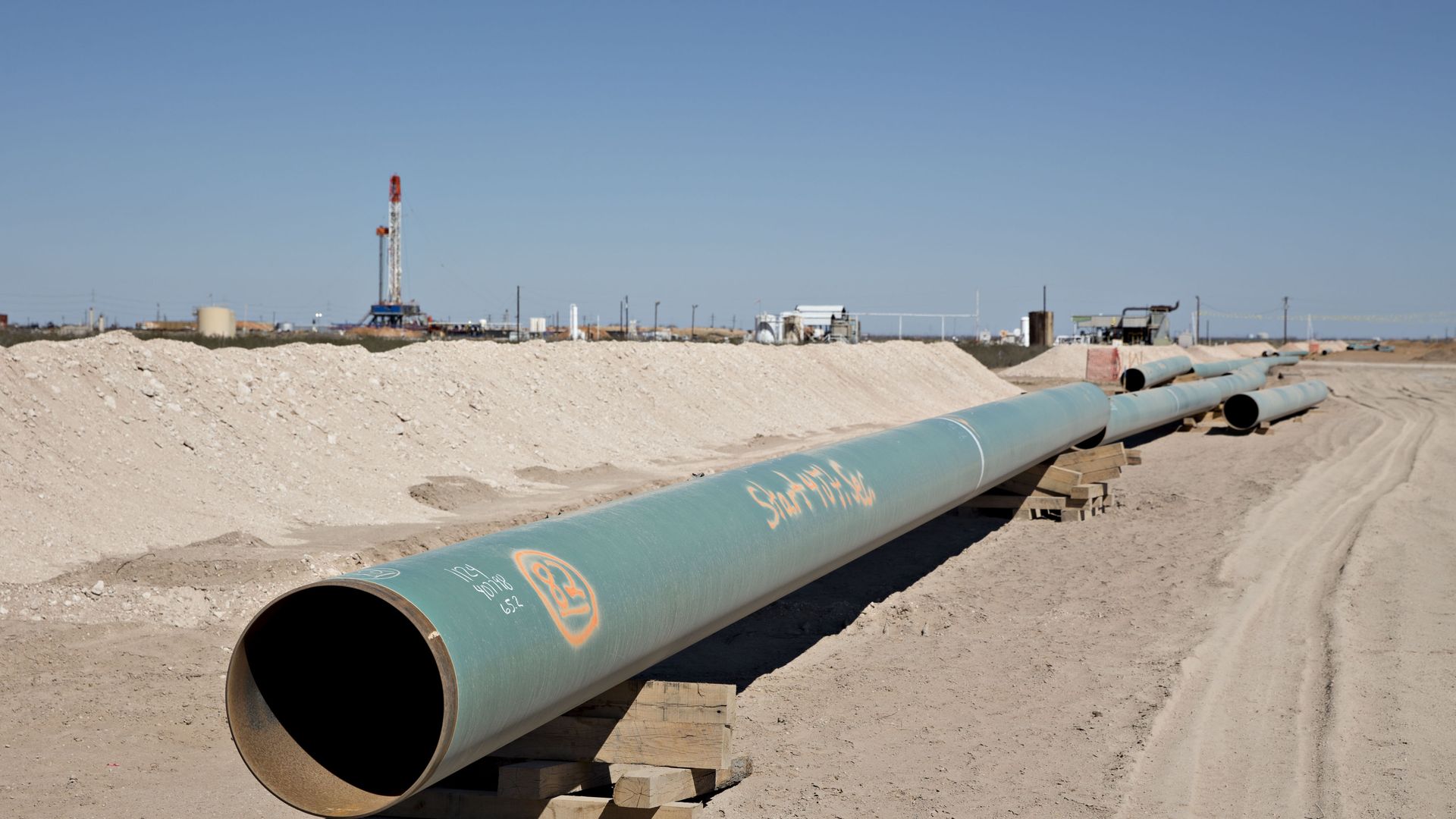 House Republicans have a new pipeline safety bill they say also promotes the use of natural gas.
Why it matters: The bill reveals some of what a future Congress under full GOP control might do for fossil fuels, like targeting local gas bans.
Driving the news: The Pipeline Safety, Modernization, and Expansion Act discussion draft released yesterday by Republican E&C leaders combines an extension of pipeline safety programs with ideas to support fossil fuel pipeline safety and construction.
Along with a litany of safety upgrade policies, the bill would give the Federal Energy Regulatory Commission authority to approve more permits required for building and modifying pipelines on existing rights of way.
Individuals would be able to ask FERC to take final action on certain pipeline permitting decisions that have been pending for more than one year at another federal agency or state-level body.
It would also require PHMSA — the nation's pipeline safety agency — to consider "economic benefits" in its safety regulations.
Zoom in: Tucked in the pipeline bill is language that lawmakers say goes after state and local gas bans.
The draft bill text says states and municipalities could no longer "adopt or continue in force a law, regulation, or standard" limiting or prohibiting the "transportation or distribution for sale or resale" of "an energy source" sold across state lines and transported with pipelines.
An E&C news release said the bill "reserves Americans' freedom to choose which energy resources best meet their needs by prohibiting states and local governments from banning natural gas or other fuels that people rely on."
The big picture: Failing to address our nation's pipeline safety can have fatal consequences, as we learned from the 2018 explosions in Massachusetts.
Between the lines: Putting a pipeline safety renewal inside a pro-gas package makes sense for Republicans ahead of the messaging-heavy August recess. But it's unlikely many Democrats will bite.
Go deeper