Meet Approps' energy and environment aides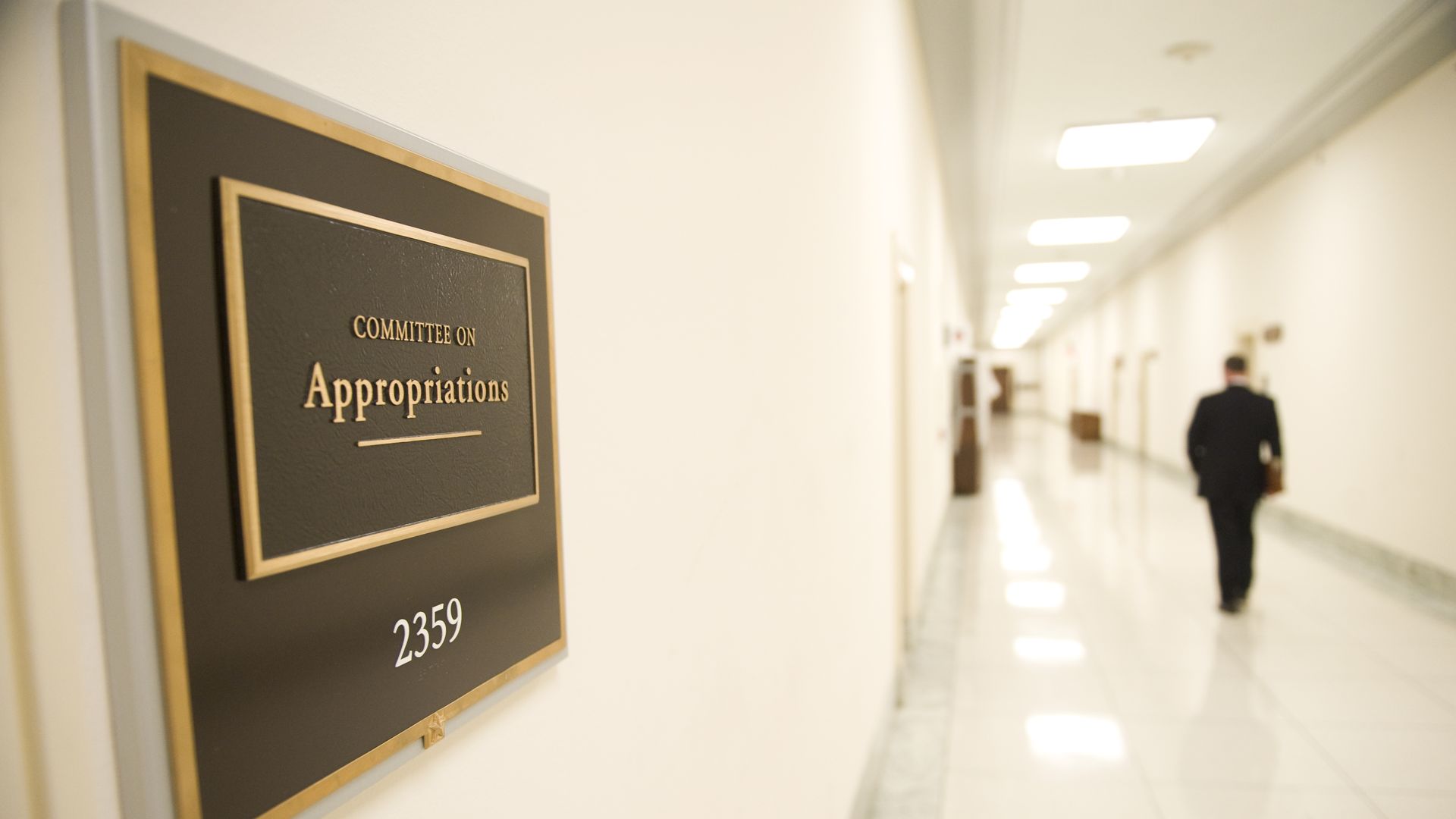 It's spending season — and Axios has a rundown of the subcommittee clerks working on energy and environmental appropriations.
Why it matters: These are the top staffers shaping the details of spending at the Energy Department, Interior and EPA — if lawmakers eventually get a deal on the fiscal 2024 bills.
Doug Clapp, Senate Energy and Water Development
Clapp has been with the Appropriations Committee since 2007, per LegiStorm, and also did a stint in the early 2000s in the personal office of current Chair Patty Murray.
His decade-plus experience working on the energy-water spending bill will be crucial with a tough appropriations cycle and health concerns surrounding subcommittee Chair Dianne Feinstein.
"They call him 'the Institution' because he's been there longer than the furniture, but also because he doggedly defends the Senate and the Senate's position," said Bruce Evans, a former Approps staff director who's now a lobbyist. "He will absolutely put people through their paces, but his heart is 100% in the right place."
Evans' colleague Daryl Owen, another Hill veteran, agreed: "Doug is one of the very best. To put it mildly, he accepts nothing at face value, but he is extremely intelligent and ultimately reasonable."
Melissa Zimmerman, Senate Interior and Environment
Zimmerman is another experienced aide, having spent 15 years with Senate Appropriations.
She worked on the financial services and legislative branch bills before moving to the clerk role on the Interior-Environment subcommittee.
Zimmerman worked in the CBO and White House OMB, according to her LinkedIn.
Angie Giancarlo, House Energy and Water Development
Giancarlo joined Appropriations more than a decade ago and has worked on the energy-water bill under three GOP subcommittee chairs — Rodney Frelinghuysen, Mike Simpson and now Chuck Fleischmann.
Fleischmann said her experience has proved "incredible" in his first stint as chair. "She listens, offers expertise, understands and then works to effectuate my priorities," he told Axios.
Giancarlo is a member of the Jim Inhofe diaspora. She worked for the Oklahoma senator on Environment and Public Works from 2003 to 2011, per Legistorm.
Kristin Clarkson, House Interior and Environment
Clarkson began her D.C. career in 2011, staffing then-Rep. Robert Hurt.
After a brief stint in the director's office at the National Gallery of Art, she joined Appropriations in 2015.
In addition to Interior-Environment, Clarkson has worked on the Commerce Justice, Science and Homeland Security bills.
Go deeper