Graves pushes back on White House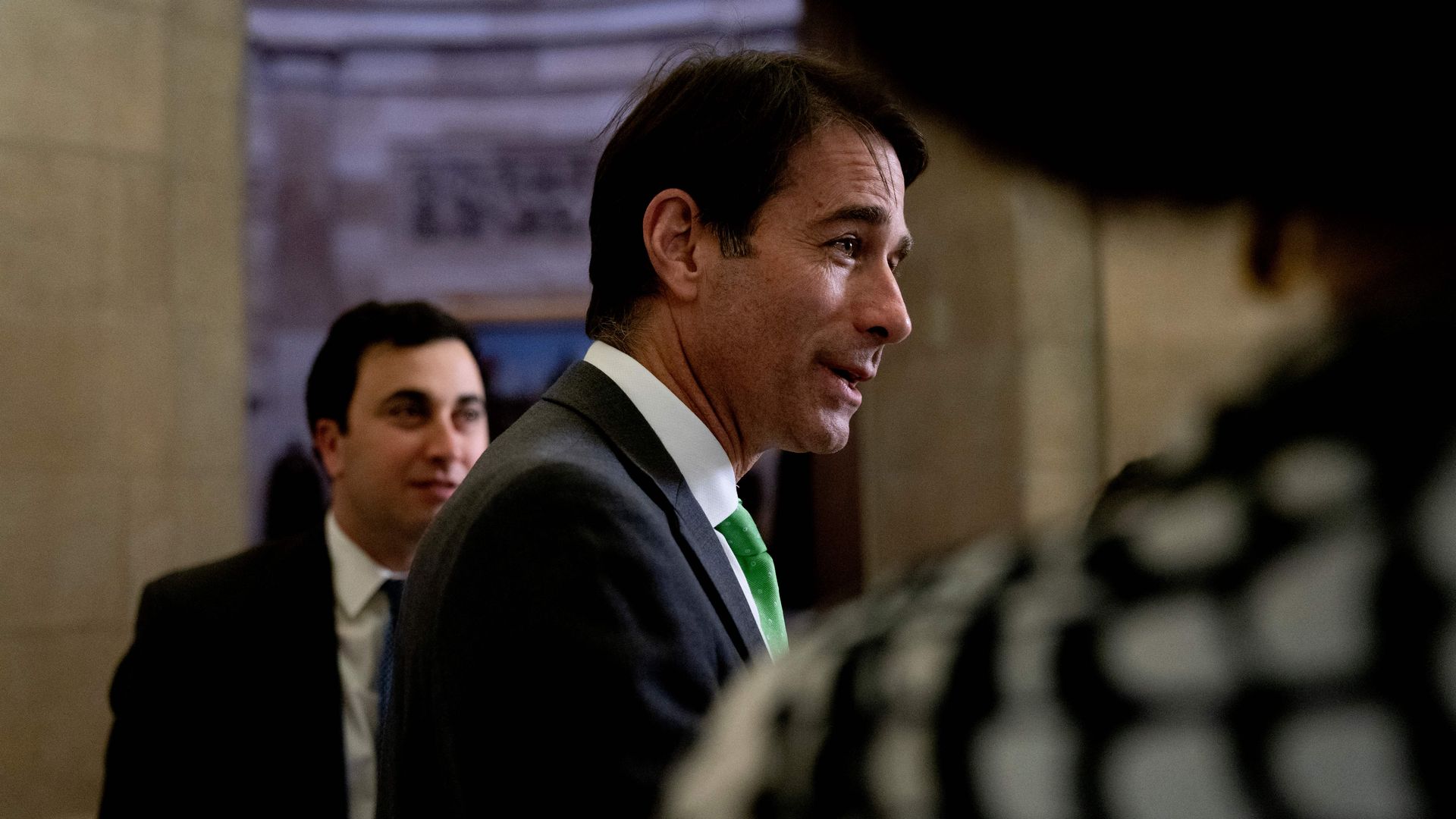 Garret Graves isn't happy with the White House — and that tension could ripple through the next round of permitting talks between the Hill and the Biden administration.
Why it matters: Graves, the GOP architect of the debt ceiling deal, will be at the center of negotiations if Congress takes another shot at environmental laws and electric transmission policy.
But at a House Natural Resources hearing last week, he got into a spat with CEQ Chair Brenda Mallory over the White House's implementation of the National Environmental Policy Act provisions of the debt deal.
Mallory had said she believes they are "very much in line with the work we were already doing." Graves thought she was downplaying how the new law could limit NEPA reviews.
Mallory noted that it codifies some existing practices and said CEQ is "not ignoring the changes in the law."
Axios caught up with Graves just before recess…
Does this dispute with CEQ affect the next round of permitting negotiations?
Oh, hell yeah. If that is truly what they're going to try and do, then there's no reason to even waste our time, and they can wallow in the regulatory hell that they've created when they try and connect their stranded renewable energy projects to the grid.
Have you spoken to the White House since?
I have been in touch with White House folks. I've been in touch with a few senators that we were working with on this.
I cannot even express the degree of bad faith that [the hearing] demonstrated, and I'm hoping that was somebody that just didn't get the memo.
So what do these talks look like moving forward? On the Senate side, as always, there's this desire to do it through committees and regular order.
Are we having conversations with senators? Yes. What we're trying to prioritize right now is talking to [Cathy McMorris Rodgers], talking to [Bruce] Westerman, talking to Sam Graves, talking to Jim Jordan — the [House] committees that are going to have jurisdiction over this.
Obviously, introducing a bill that's going to get referred to four different committees, it probably makes sense to have a little pre-negotiation on the front end. So right now it's just really informal.
On transmission, are there any Democrats you're talking to right now?
I've talked to Scott Peters a good bit about this, including even [Friday]. He and I are going to try and get together over the break. I talked to [John] Hickenlooper the other night about it.
And obviously, folks like [John] Barrasso and [Lisa] Murkowski are going to be key to this stuff.
Outside of permitting, what else are you focused on?
Spending most of my time right now on FY24 [appropriations].
The other big thing is the FAA bill, which we'll be moving on the floor when we get back.
Go deeper