E&C approves ban on Russian uranium, gas stove rules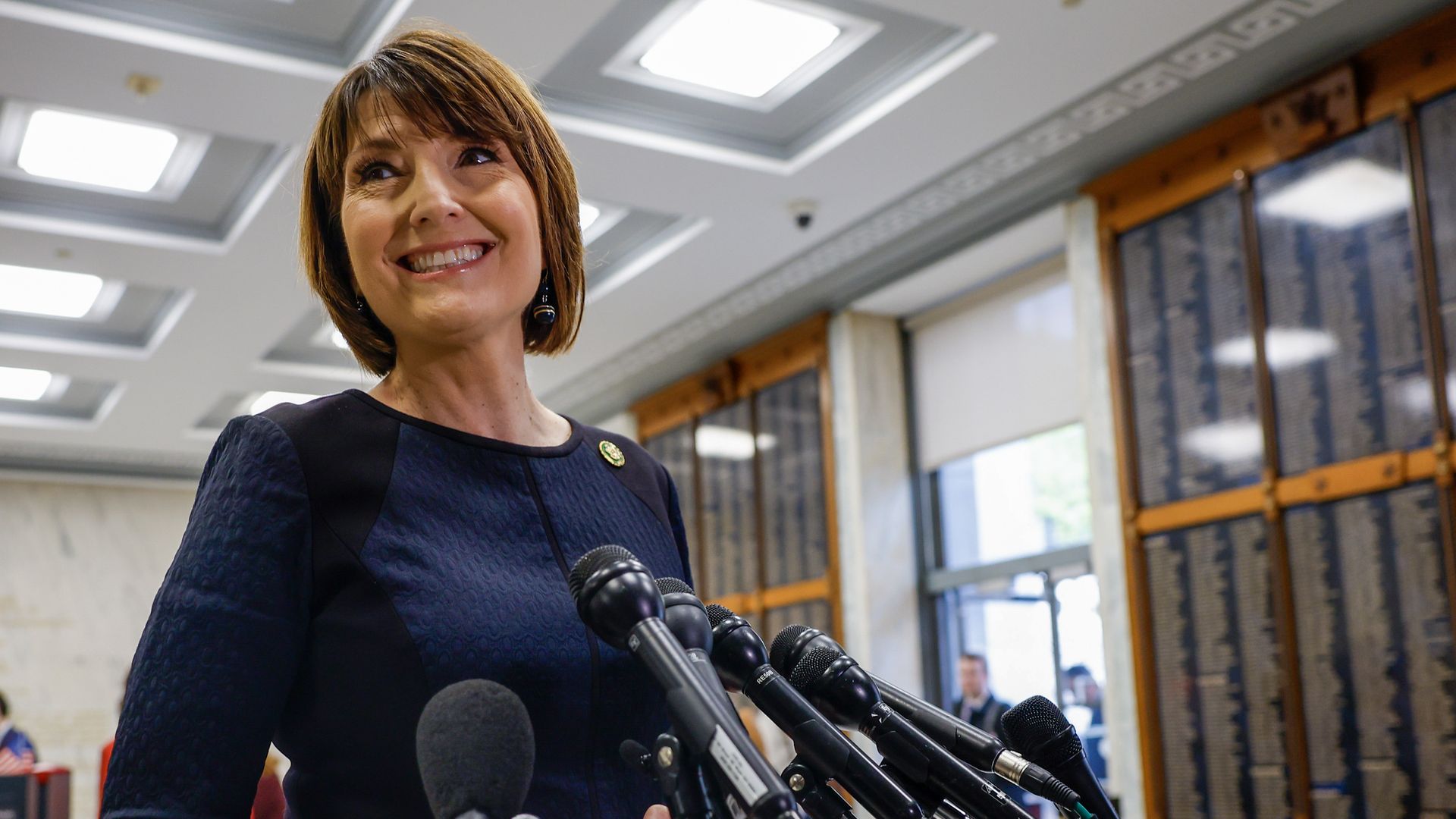 The House Energy and Commerce Committee today approved a bill that would ban Russian enriched uranium.
The committee also approved bills attacking Biden administration efforts to promote energy efficiency and consumer safety in the cooking appliance market, which the GOP is calling a "gas stove ban."
Why it matters: The GOP energy proposals that will head to the House floor mix supply chain policy and consumer choice politics.
Driving the news: The committee cleared on a 29-21 vote the Prohibiting Russian Uranium Imports Act, which would generally ban uranium enriched in Russia from entering the U.S.
The legislation "sends a strong signal to the market that will help restore American nuclear leadership and fuel infrastructure," said Energy and Commerce chair Cathy McMorris Rodgers, the bill's sponsor.
It would let federal officials allow certain amounts of Russian uranium to be imported if officials determine its in the national interest.
That language may prove useful if the bill becomes law. Russia is a global uranium enrichment hub and it remains to be seen if the U.S., or its allies, will easily fill the gap in the event of a ban.
The Senate Energy and Natural Resources Committee last week approved its own Russian uranium ban as part of legislation that would create a $3.5 billion fund for a U.S. domestic enriched-uranium supply.
Energy and Commerce also approved two measures attacking President Biden for an alleged "gas stove ban."
What we're watching: Senate Energy and Natural Resources chairman Joe Manchin, who has backed the Senate versions of the bills banning Russian uranium and restricting CPSC stove moves.
Go deeper