What the Microvast denial means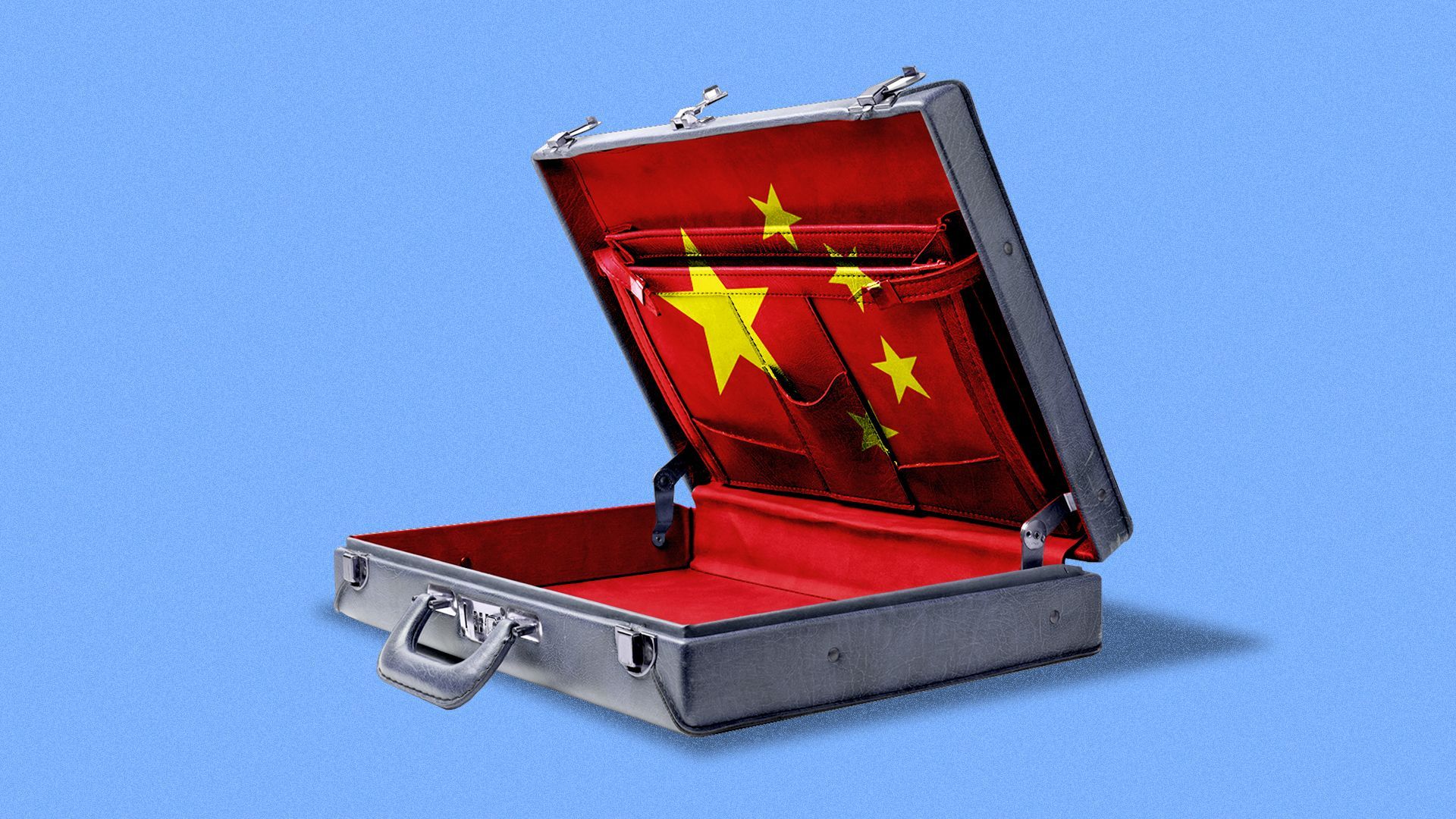 The Energy Department has rejected Microvast's bid to get federal infrastructure funding for a battery tech plant.
Why it matters: We're reached a point where doing substantial business in China is now a potential liability for companies seeking U.S. backing.
Driving the news: The Energy Department confirmed in a statement sent to Axios that it "elected to cancel negotiations" with Microvast around using fresh infrastructure law funds for a Tennessee battery part plant.
The talks ended after Sen. Joe Manchin joined a chorus of GOP lawmakers to criticize the Biden team for initially selecting Microvast.
They pointed to its presence in China, statements in financial disclosures about being subject to Chinese laws and regulations, and national security concerns about companies doing business there generally.
DOE "maintains a rigorous review process prior to the release of any awarded funds, and it is not uncommon for entities selected to participate in award negotiations under a DOE competitive funding opportunity to not ultimately receive an award," said department spokeswoman Charisma Troiano.
Between the lines: The Microvast story is a win for the "decoupling" crowd but reveals that almost anyone can kill a U.S. climate investment with anti-China politics.
Microvast is headquartered in Texas, calls itself an American company and said it was pivoting to the U.S. market.
It's possible DOE saw something it didn't like after the initial Microvast announcement, or it became too politically toxic to give the firm money. It could've been a mix of both.
Reality check: Many firms key to the energy transition have ties to China today, partially because the U.S. lagged on investments in the energy transition.
The bottom line: There may be a NatSec upside to this denial. But we're wondering whether this is a precedent that'll undermine other would-be grantees.
Go deeper