Ethanol standard's "brave new world"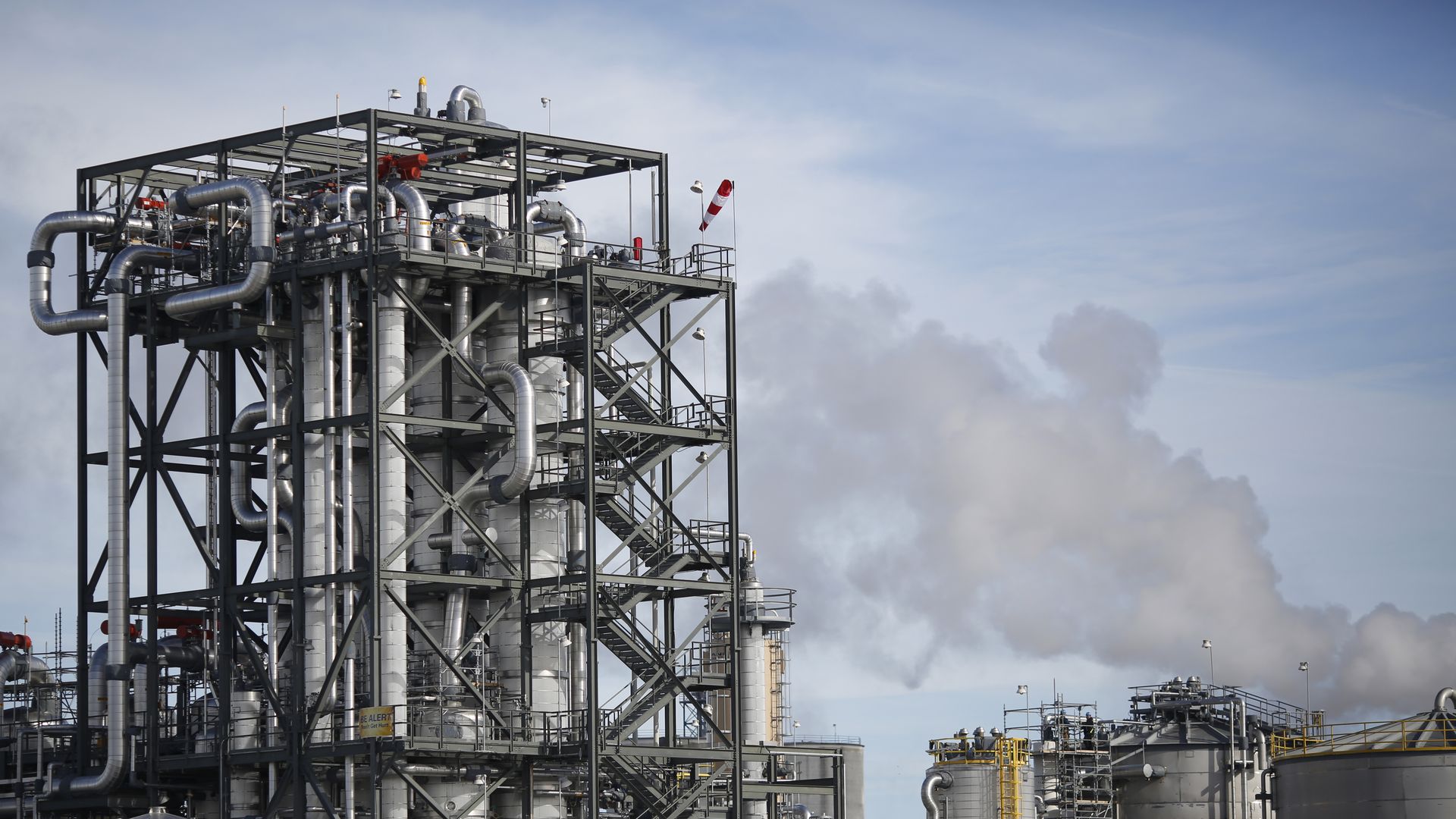 The renewable fuel standard's future is increasingly unclear as EPA is freed from some of its requirements to boost ethanol with the program.
Why it matters: Ethanol's not going to vanish from gas stations anytime soon. But federal officials now have more leeway to reduce its prevalence.
Industry allies say they expect to be on indefinite defense as a standard that's shaped gas markets, climate policy and presidential politics fades in political popularity.
Driving the news: A legal requirement that EPA meet specific minimum targets for renewable fuel on the market expired at the end of 2022.
EPA remains bound under Bush-era laws to set a renewable fuel standard, which requires a certain amount of biofuel to be blended into gasoline.
The standard is expressed in a percentage of total renewable fuel blended into gasoline and is met by combining both corn starch-based "conventional" fuel and "advanced" resources, like biomass-based fuel.
It's why we have fuels like E15, which is gasoline blended with roughly 10% to 15% of ethanol.
But EPA no longer has statutory minimum blending volumes, so it can now choose its own floor for how much biofuel is available.
"This is really the first year in that brave new world for the RFS," said Renewable Fuels Association CEO Geoff Cooper, who predicts EPA's newfound latitude will be a problem "for the foreseeable future."
Between the lines: Losing the minimum volume mandates feels especially threatening because political support for the RFS isn't what it used to be.
Between the lines: Sen. Joni Ernst — one of ethanol's biggest backers — doesn't like the odds of Congress reinstating minimum blending volumes.
Ernst told Axios she would "love to do legislation," but "we just haven't even seen support from Democrats. Just a handful, those from the Midwestern states."
RFA's Cooper agrees with Ernst: "I don't think there is an appetite in Congress to re-legislate on the renewable fuel standard. ... I think Congress is mostly comfortable with the idea of EPA taking the reins of the program."
The other side: EPA proposed new blending volumes for 2023-25 in December that industry said set up a good short-term future.
Cooper said he isn't focused on legislation for new volume requirements.
Instead, he said, the RFA and its allies are working on "protect[ing] the RFS against any legislative tinkering that would result in undermining the progress that we've already made."
Cooper doesn't believe Biden or any other future president will chip away at volume amounts because of ethanol's current ubiquity.
Flashback: Just a few years ago, ethanol backers were yelling at then-President Trump over lower-than-preferred blending levels and refinery exemptions.
What we're watching: Talk of a "clean fuel standard" in Congress centered around low-carbon transportation fuels, as opposed to merely biofuels.
The Senate Environment and Public Works Committee held a hearing in February on a clean fuel standard, which Chair Tom Carper wants to include hydrogen.
The RFA doesn't want a clean fuel standard to supplant the RFS. Cooper testified at the hearing that ethanol should be part of any such standard.
It's unclear whether a bill establishing a clean fuels standard will be introduced this Congress and if such legislation could pass the Senate — let alone the GOP-held House.
Go deeper