Strange carbon capture politics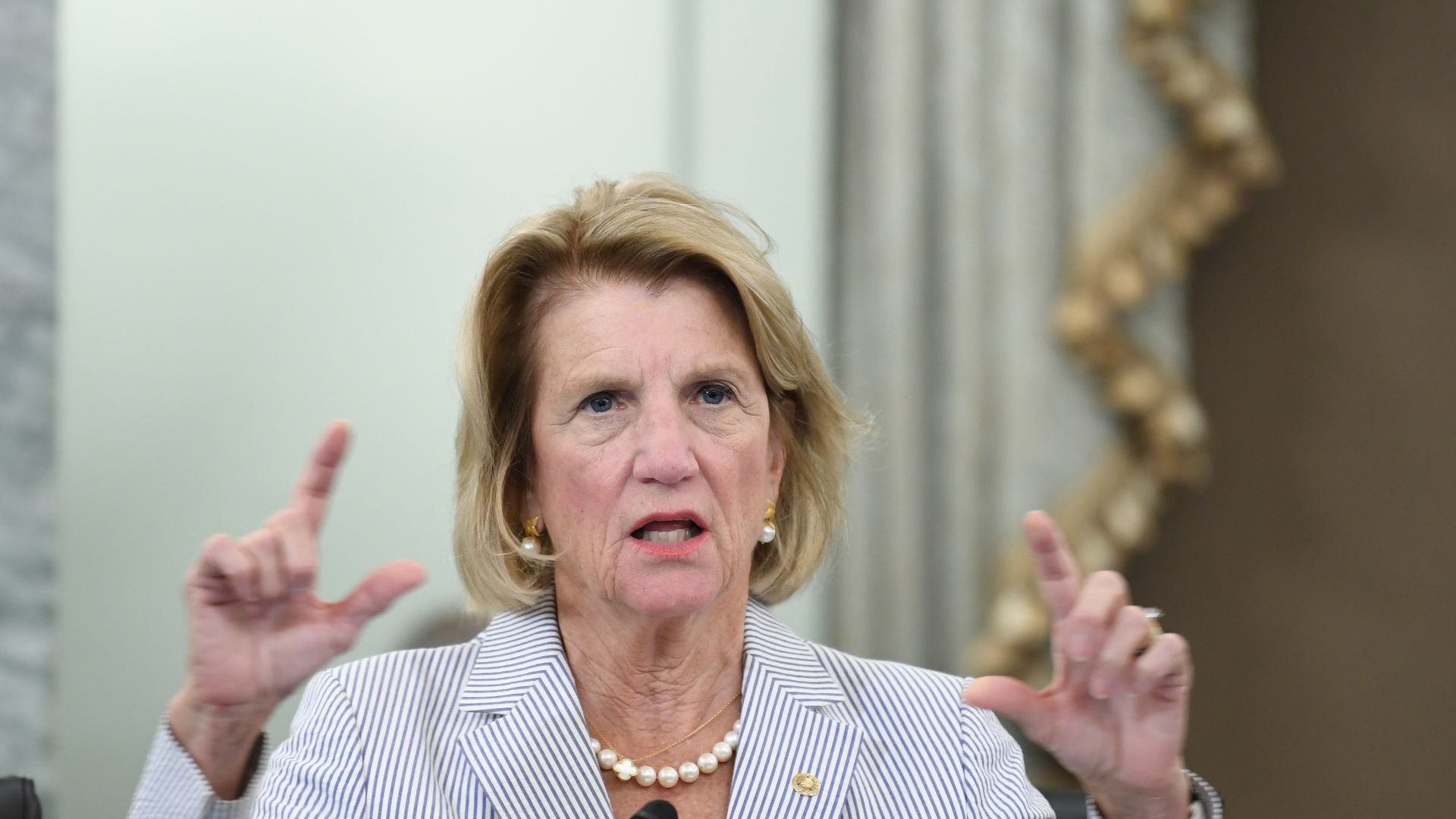 EPA's new power plant emissions proposal is highlighting some awkward politics around carbon capture and storage.
Why it matters: The EPA rules would rely over the long term on CCS, but it's prompted technological skepticism at both ends of the political spectrum.
Republicans who have supported the technology for years sound a bit like longtime critics in progressive circles.
"The technology is unsubstantiated. I mean, it's getting there," said Sen. Shelley Moore Capito. "We don't know what the cost is, and how many people would really do it or be able to bear the cost is still a big question."
On the opposite side, Rep. Jared Huffman sounded a similar note: "Here's their chance to show [CCS] can work. I'm skeptical."
The politics are "a little bit clumsy," Sen. Kevin Cramer acknowledged to Axios.
The EPA is "teasing us with our own ambitions," Cramer said. "I think it's just a matter of, it's too ambitious too fast."
Zoom in: The draft power plant standards unveiled last week would require existing coal and gas plants to capture most of their carbon emissions by the 2030s.
That could mean installing carbon capture tech, or co-firing gas plants with hydrogen.
Relatively few commercial-scale CCS systems are in operation today, but Congress has offered the technology plenty of money, including via a generous tax credit in the Inflation Reduction Act.
Yes, but: CCS still has robust support, including from Republicans like Capito as well as liberals like Sheldon Whitehouse.
"I went up to Saskatchewan with [Lindsay Graham] five years ago or more to watch an ongoing, functioning, operating carbon capture capability at their power plant," Whitehouse told Axios. "So yes, it can be done."
Go deeper