Going nuclear on IRA credit repeal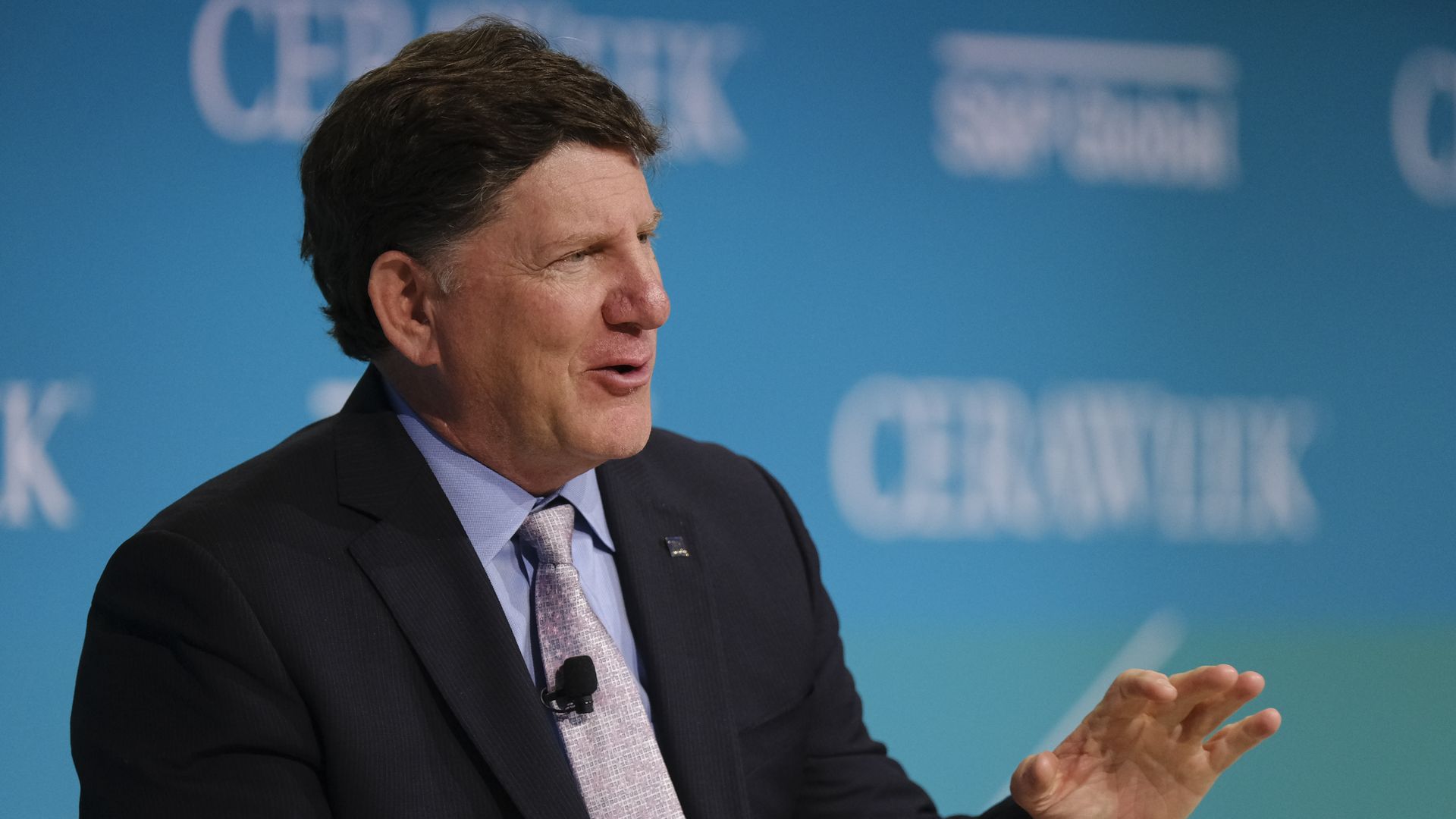 The nuclear sector is betting bipartisanship will save its federal benefits from GOP desires to cut Biden's climate spending.
Why it matters: Support from both parties for U.S. nuclear projects is booming, making it a rare area on which House Republicans might hold their fire in cutting funding for decarbonization efforts.
Driving the news: Industry reps spoke about threats to the tax credit for existing reactors at the Nuclear Energy Institute's annual assembly in D.C., between keynote speeches.
Tennessee Valley Authority CEO Jeff Lyash said in an interview that the Southern power co-op is working "transparently" and "very closely" with the 14 senators and 30 House members who get its service, which includes lots of Republicans.
TVA "[tries] to stay out of policy issues," Lyash said. But he said the utility has conveyed to those lawmakers how the IRA will boost its myriad nuclear investments — and hydro.
"We can't pass that first-of-a-kind cost on to our customers because it's really for the nation, so we'll need some financial support from the federal government," he said. "Of course, the IRA does that."
DOE deputy secretary David Turk also said Monday that the prospect of cutting the IRA credit in debt talks makes him "really nervous."
One positive sign for the tax credit's backers: Industry doesn't think debt talks are focused on IRA programs.
"The debate going on in the House is much more tied to budgets and what is an appropriate level of spending," said Benton Arnett, NEI's director of markets and policy.
Arnett said his group is telling both parties that the IRA "was really the first time that nuclear reached parity" with other energy generation technologies like solar and wind.
On Tuesday, Energy and Commerce Chair Cathy McMorris Rodgers used her morning keynote to highlight bipartisan support on the Hill for Nuclear Regulatory Commission licensing reform in the context of a potential permits deal.
And here's what she told Axios when asked about the IRA nuclear credit repeal: "We're going to work on all pieces that are necessary to build a strong nuclear sector. ... One of the takeaways here was the importance of a public-private partnership."
What's next: Rodgers is focused on moving her Prohibiting Russian Uranium Imports Act, which got a markup in an E&C subcommittee Tuesday morning.
"I'm hopeful that we'll have strong support coming out of committee, and then that will that will determine some next steps," she said on the sidelines of the event Tuesday.
NEI recently told Axios that is is now essentially agnostic on banning Russian uranium.
Rodgers acknowledged chatter about the ban from industry groups: "I'm hearing about the importance of some waivers and the phase-in," she said. "But I also know that it is important that we send a strong signal with the date certain so that we have that commitment to long-term American nuclear leadership."
Go deeper