California man seeks minerals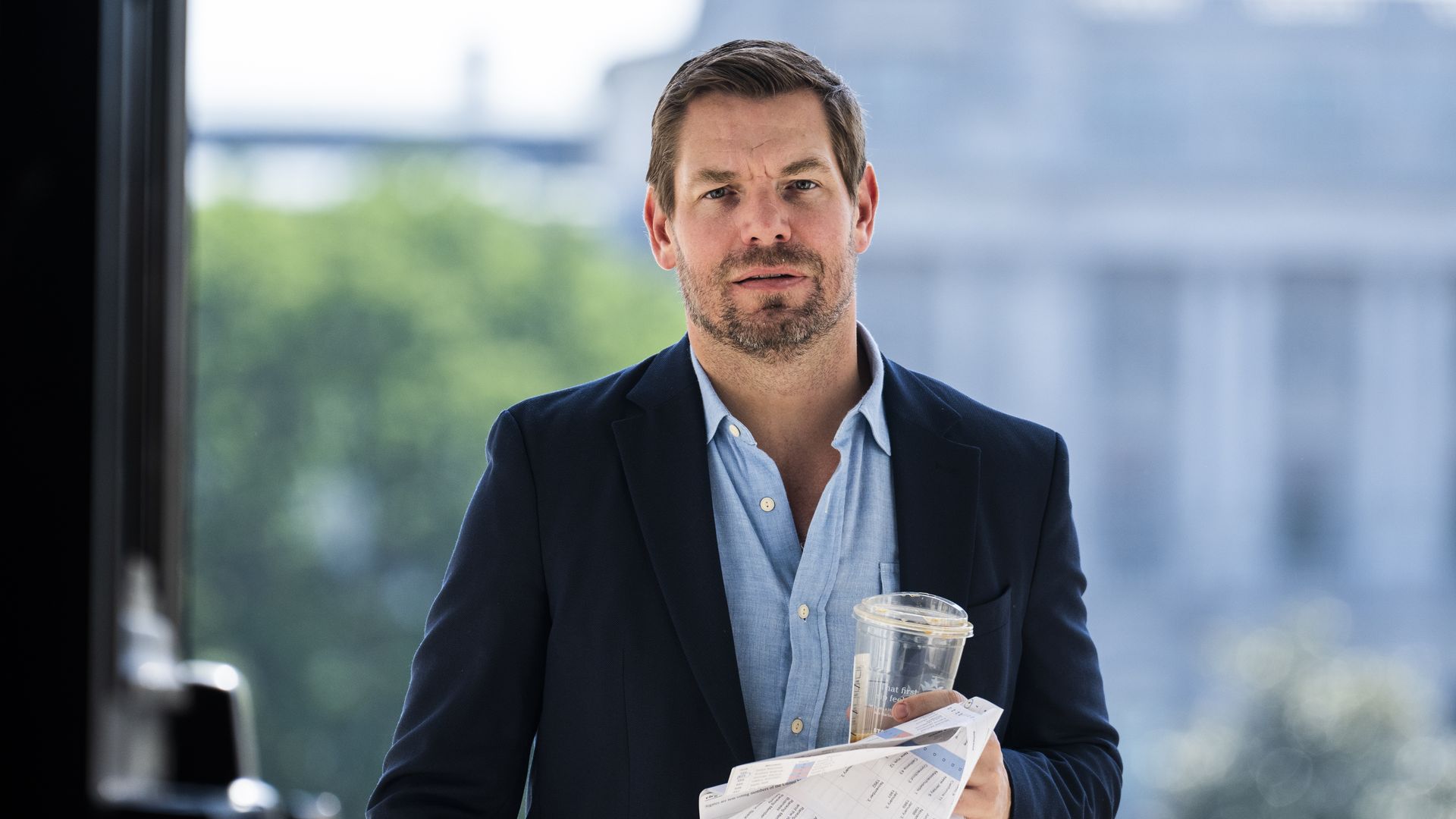 One of the most important House lawmakers to the mining industry is actually a liberal firebrand from San Francisco — Eric Swalwell.
Why it matters: Anyone watching the industrial supply chain should know about Swalwell's Critical Materials Caucus, a home for bipartisan minerals policy.
How it works: Since he and Republican Guy Reschenthaler launched the caucus in 2020, they've strived to make an impression on energy policy.
They've gotten minerals research legislation into Democrat-led packages, held educational webinars with federal officials for congressional offices and Washington insiders, and even taken staff to see mines, like California's MP Materials rare earths project.
"I don't have a mine in my district. I have the technologies in my district," Swalwell told Axios from his car after a trip to MP's mine. "In a weird way, maybe it takes a Bay Area Democrat to evangelize how you can be pro-environment and pro-rare earth mining."
What's next: The 31-member caucus these days is pushing hard for a production tax credit for producing rare earth magnets, which the Biden administration has endorsed.
Swalwell sees room to get the bipartisan language tacked onto must-pass bills.
"We think that [Biden] validation is going to be what gets us across the goal line here," he said. "As bigger packages move, and a potential showdown with China looms, there's an urgency here."
What he's saying: Swalwell's even got a favorite mineral: terbium, which is used in flat-screen televisions.
"I've watched every Warriors game this year on a flat-screen television, so I'm grateful that terbium ... will be helping me do that," he said.
Editor's note: This story has been corrected to reflect that the tax credit the caucus is pushing for would be for the production of rare earth magnets (not for the mining of rare earth elements).
Go deeper