Climate policy is health policy, Democrats say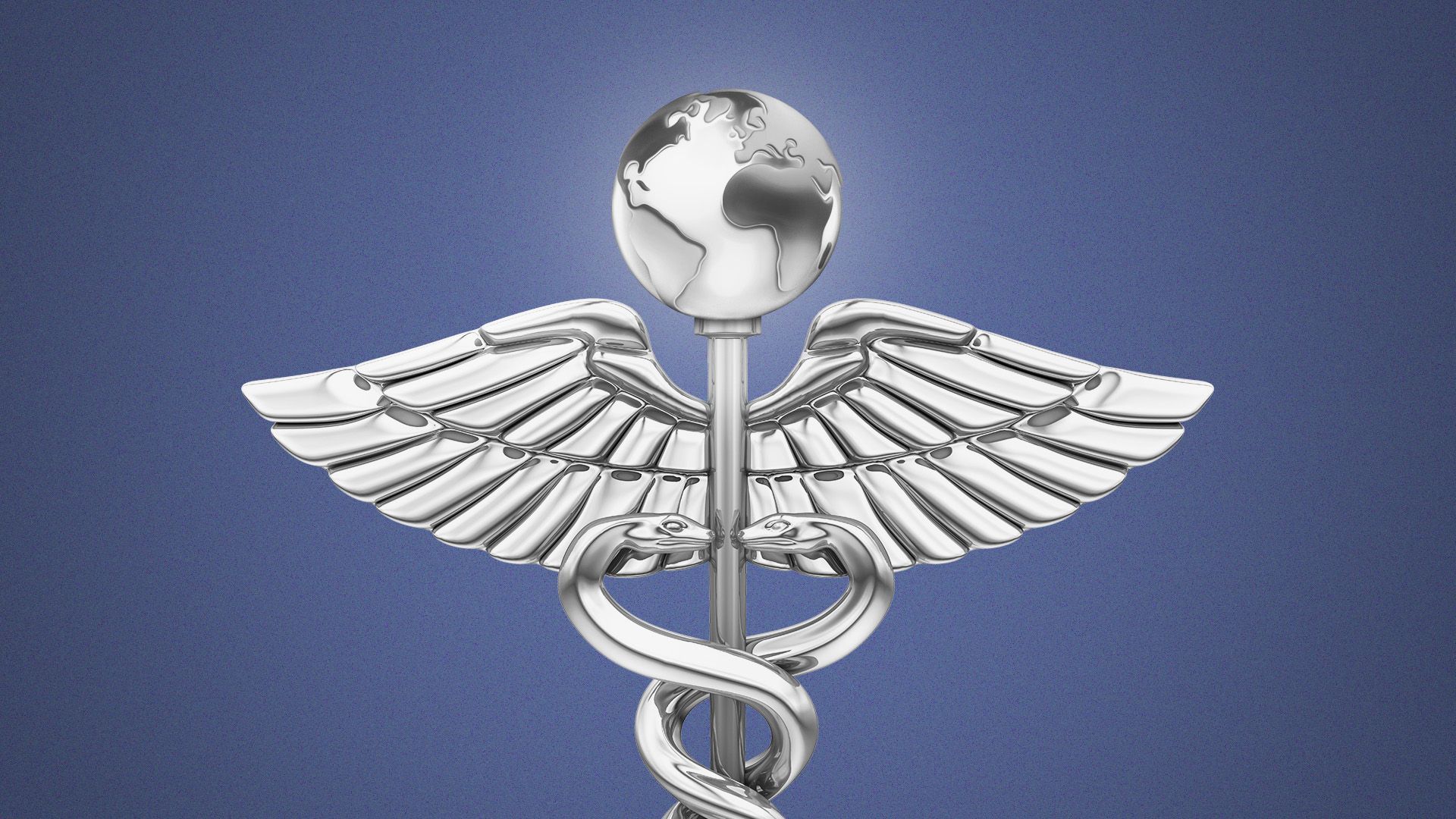 From disaster relief and hospital sustainability to air pollution and climate anxiety, the left wants President Biden to tackle climate and health issues simultaneously.
Why it matters: These intersectional approaches to policy are gaining steam within the party — so they're worth watching.
Driving the news: Democrats are increasingly calling on the government to address how climate change and carbon emissions present health care challenges.
Progressives recently introduced the "Green New Deal for Health," a bill that would authorize $100 billion for preparing U.S. health systems for extreme weather events.
Rep. Ro Khanna, the bill's lead sponsor in the House, told Axios he crafted it because "the paradigmatic case for government intervention is when we have a natural disaster."
"All [the bill] is saying is that when we have these floods, when we have these wildfires, people in rural America, people in communities of color, should have health care, should have emergency relief, should have access to hospitals."
Along with money, the bill would require the Department of Health and Human Services to create a task force on carbon emissions from the pharmaceutical and medical device industries.
Major environmental and health labor groups have endorsed the bill.
Last week, Ed Markey — lead Senate sponsor on the Green New Deal for Health — introduced another bill to address mental health in areas most vulnerable to climate hazards like floods and hurricanes.
That bill would create a pilot program at the Centers for Disease Control and Prevention to confront rising anxiety Americans feel about the current trajectory of climate change.
It has bipartisan support in the House, where its companion measure landed Republican co-sponsors in Brian Fitzpatrick and Don Bacon.
Zoom in: Read the fine print of other Democratic climate policy priorities and you'll find they're deeply relevant to public health.
Take the EJ for All Act, which would fund research on the health impacts of artificial products marketed to women and girls of color and set new standards for labeling cosmetics and menstrual products.
The Biden administration is also using health-centric messaging to sell its climate agenda. Alejandra Nunez, a senior official in EPA's Office of Air and Radiation, said during an EV industry webinar Monday that the administration's new proposed cleaner car standards would help combat the spread of respiratory and cardiovascular illness.
"The benefits would include the reduced impacts of climate change [and] improved public health from lower pollution," Nunez said.
The intrigue: Intersectionality is the name of the policy game for progressives.
Sen. Cory Booker, a sponsor of the EJ for All Act, told Jael on the ties between climate action and health care: "The more we see the holistic nature of these issues, and get around the delusion of separateness, I think the quicker we make really positive change."
What they're saying: Biden has taken action to link climate to health care efforts, like his setting up an HHS climate change and health equity office.
Biden's fiscal 2024 budget ask includes $4.65 million for the office.
But Khanna said the Biden administration needs to do more to specifically prepare communities for grappling with climate disaster-related healthcare challenges, such as when hurricanes knock out power.
"I think they need to be more aggressive in saying we need a health clinic for emergency relief in every part of America to deal with climate emergencies," Khanna said.
Go deeper