House passes CRA solar tariff repeal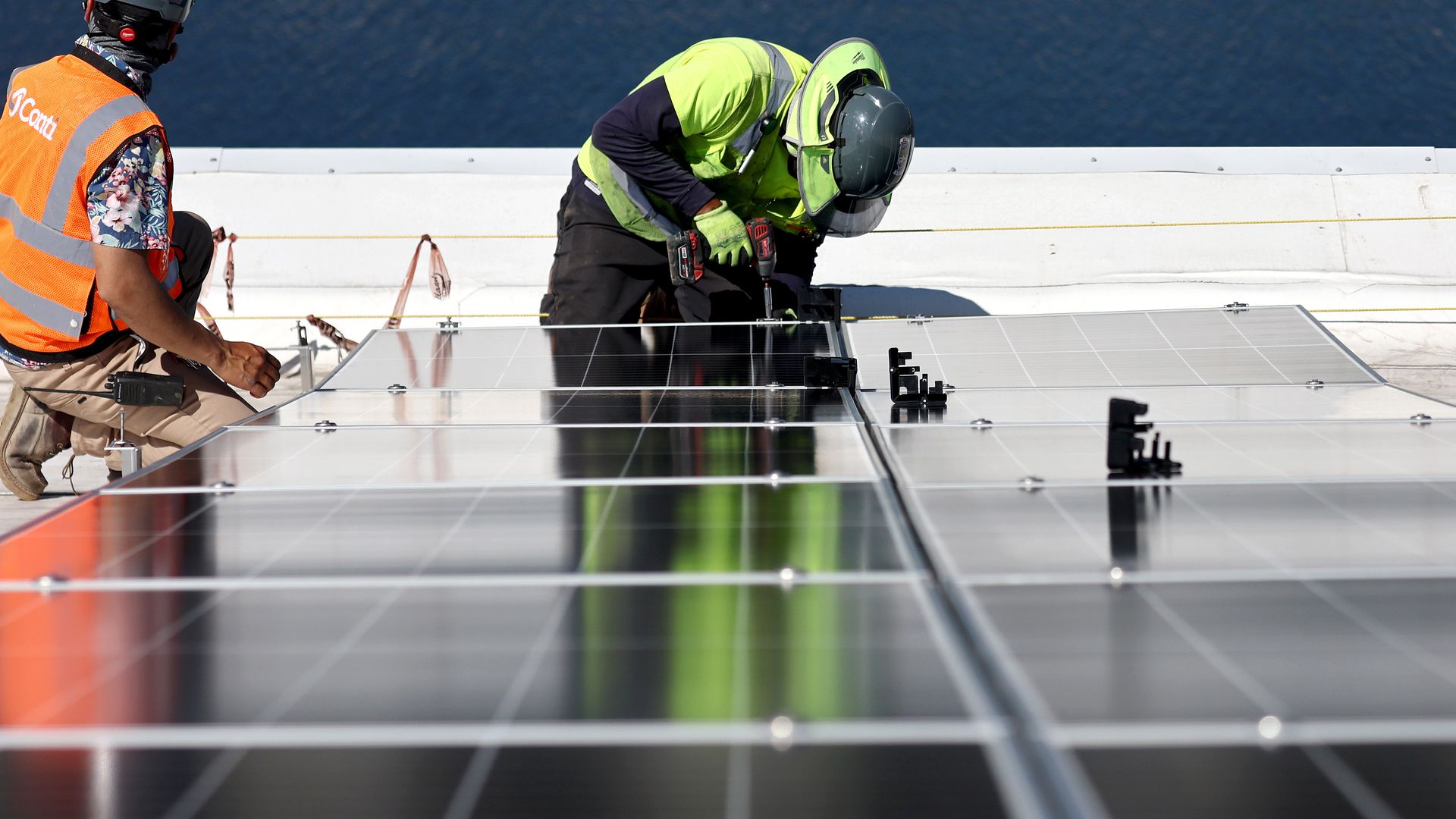 The House this morning passed a measure to repeal President Biden's pause on tariffs for solar panels from four Southeast Asian countries.
Why it matters: Biden said he'll veto it, but solar companies have been fretting about bipartisan support for a move that could be hugely damaging to parts of the industry.
Driving the news: Twelve Democrats joined most Republicans to pass the Congressional Review Act resolution through the House in a 221-202 vote.
It's expected to get a vote as soon as next week in the Senate, where it will see similar bipartisan support.
But it didn't get enough Democrats for a veto-proof majority in the lower chamber — and eight Republicans voted "no," showing the unusual coalitions that have emerged over tariffs and renewable manufacturing.
Context: The Commerce Department, in a preliminary finding last year, said companies have been using facilities in Cambodia, Malaysia, Thailand and Vietnam to circumvent U.S. tariffs on Chinese-made solar panels.
Biden preemptively issued a two-year waiver on levies from those nations, arguing that the solar industry needs a grace period to onshore some of that manufacturing.
If the waiver were repealed, solar companies would face retroactive fees that industry groups say could exceed $1 billion.
But the pause incensed GOP China hawks and some Democrats interested in protecting domestic solar manufacturing.
What's next: At least three Senate Democrats plan to vote for the CRA resolution when it comes across the Hill: Ron Wyden, Sherrod Brown and Joe Manchin.
Wyden, the Finance Committee chair, leads the committee of jurisdiction on tariffs and could be an influential voice in the internal fight among Democrats.
"I'm going to vote to protect the American manufacturers. I was opposed to the Biden proposal from the beginning," Wyden told reporters.
Go deeper