Biden's rules meet permit talks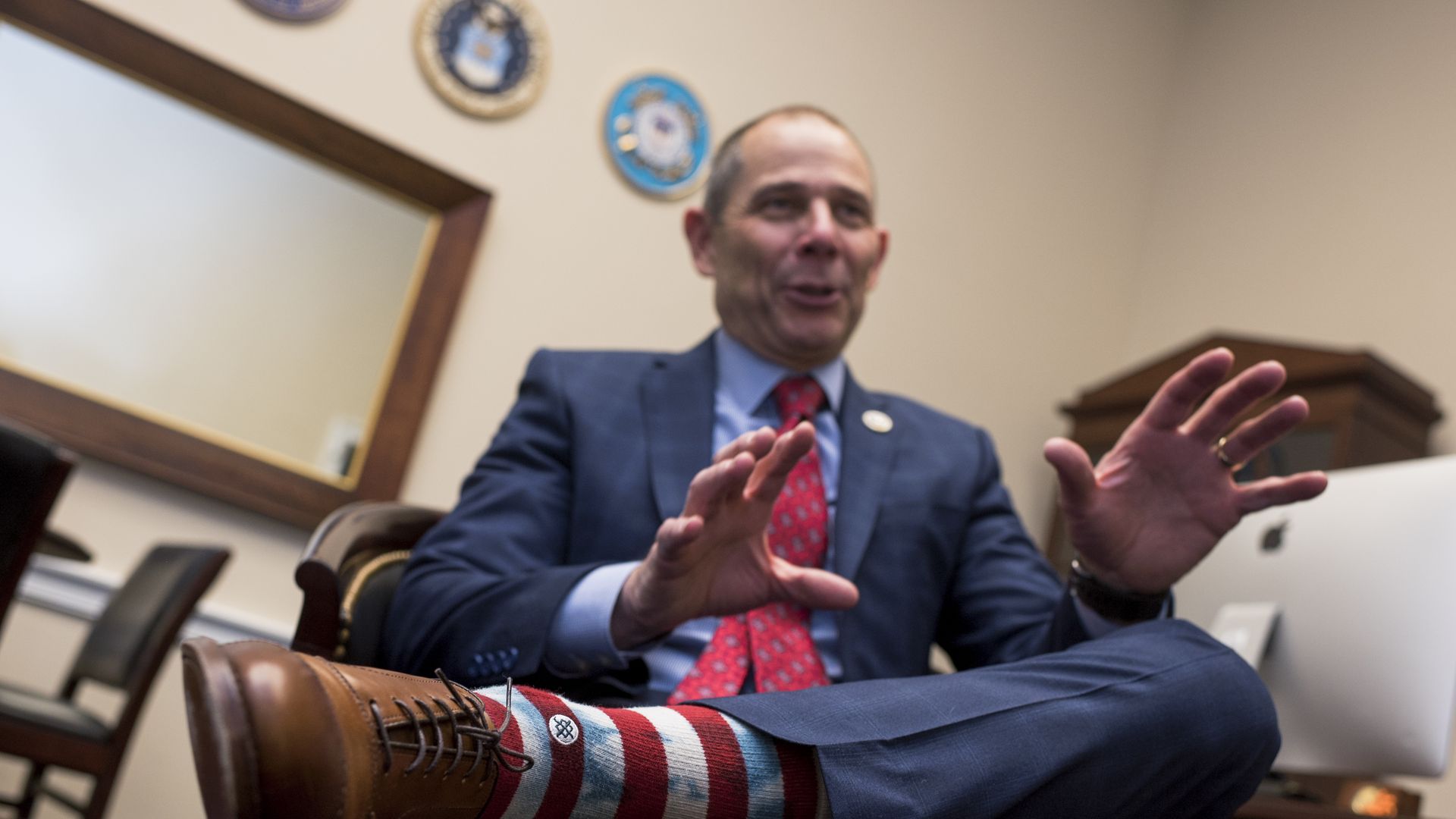 Energy and environment regulations are emerging from the Biden administration, but Republicans insist they won't affect permitting bill talks.
Why it matters: The GOP's desire to get a permits bill into law is overshadowing its disdain for Biden's issuance of so many regulations.
"Not that it doesn't have an impact, but ... there's a lot of momentum behind these [permitting] talks," Rep. John Curtis said. "I would view it as noise."
And when asked about more new rules, House Natural Resources Chairman Bruce Westerman said the Biden administration "is just moving in the opposite direction of where we need to go, but I think talks are going well."
Driving the news: Biden's team just unveiled sprawling new emissions regulations on consumer autos, and they're eyeing new standards for power plants that will surely spark conversation on the Hill.
Between the lines: The GOP usually hates new federal requirements on businesses. We expect Republicans to use these rules as political fodder.
However, we aren't anticipating this new regime to hinder progress on bipartisan permit legislation.
That's the view of Curtis, who said permit watchers would be wise to ignore the regulators behind the curtain for now.
Curtis said more new regulations would be "counter to" the support Biden's team has given publicly for a faster permitting process, but that new rules won't stop "a lot of us that are very motivated to make [a deal] happen."
The big picture: Like former President Obama, Biden is relying on regulators to meet his environmental goals with a fractured Congress...
...while at the same time seeking legislation to move regulators out of the way to more quickly put in place such things as solar farms, wind turbines, and manufacturing plants and mines for EV batteries.
It's a Catch-22. How Biden resolves it may define his climate legacy.
Go deeper