Biden's missing mine cleanup director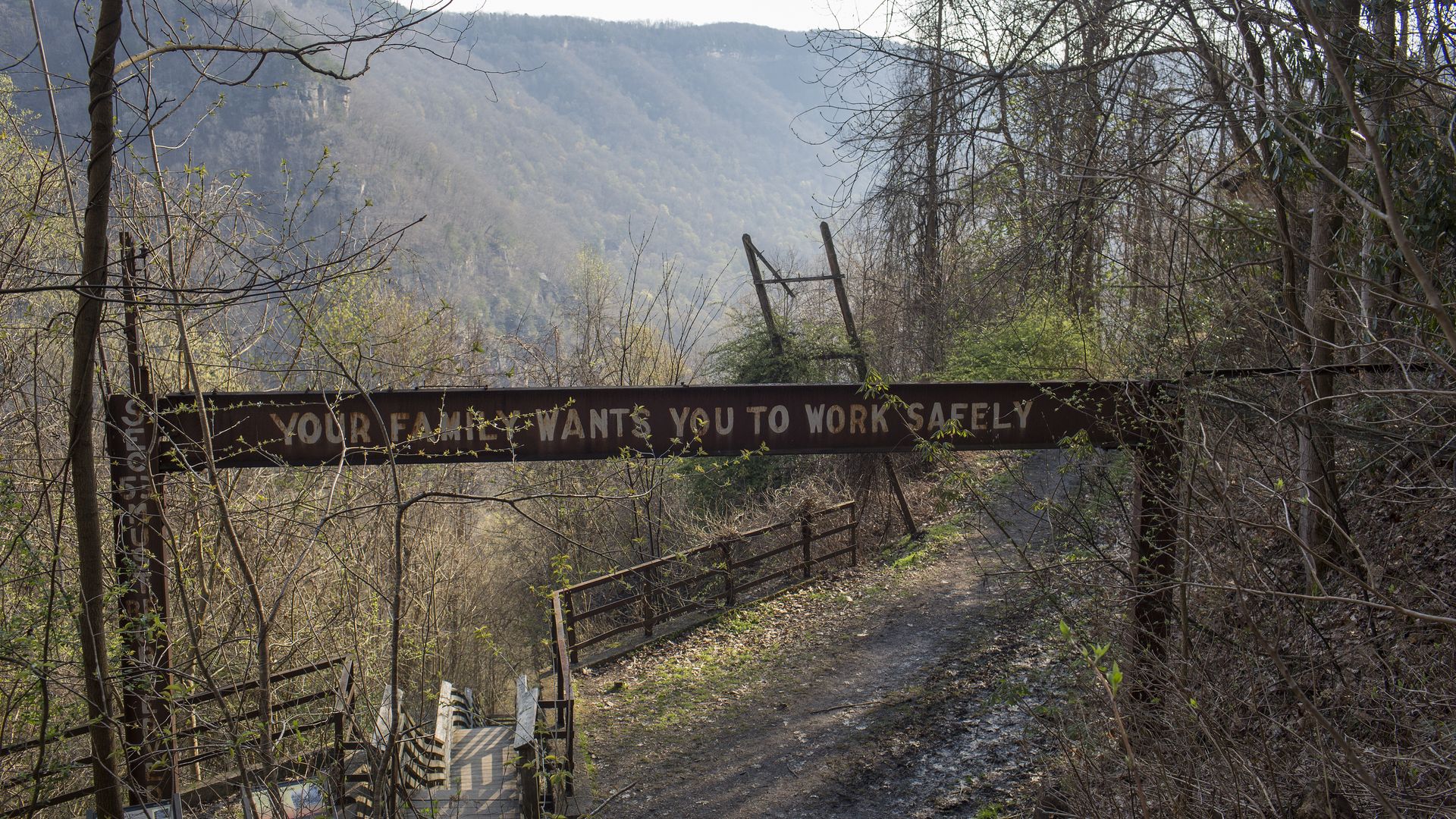 President Biden hasn't nominated anyone to lead the nation's coal cleanup agency, giving anxiety to Senate Democrats and environmentalists.
Why it matters: Government officials are trying to make progress on their priorities at the Office of Surface Mining Reclamation and Enforcement without a Senate-confirmed leader. Advocates worry it'll lead to political priorities left by the wayside.
Sen. Bob Casey is among those eager to see a nominee. His office said in a statement that he is "pushing the Biden administration to nominate a well-qualified director swiftly."
"The Office of Surface Mining Reclamation and Enforcement does critical work to keep Pennsylvania coal communities safe and our environment protected," Casey said.
What's happening: The Interior Department agency was handed $11.3 billion in the recent infrastructure law to clean up old coal mining sites.
The money will be spent on sites left damaged and polluted by coal companies that didn't clean up when they were finished mining. Tens of thousands of abandoned mine sites litter the nation.
The cash influx is key to a Biden priority of giving former and current mine workers jobs amid that industry's decline.
Congress didn't require the money go to displaced laborers, though. Advocates worry ex-coal workers might get left out as OSMRE opens its financial spigot.
Biden has no nominee to be director of OSMRE, which oversees these cleanups at a time when industry bankruptcies make its work even more urgent.
OSMRE's acting leader is deputy director Glenda Owens, a career official who's served in that role for 20 years.
Interior officials in February brought aboard a political appointee — Sara Cawley of Earthjustice — to advise OSMRE.
Of note: Biden has at least 90 federal positions in need of nominees, including three at Interior, according to a Washington Post tracker.
What they're saying: Chelsea Barnes, legislative director for environmental group Appalachian Voices, said she thinks "they're probably struggling" to find a Senate-confirmable candidate.
Barnes said people at Interior told her organization last fall that "there were some candidates in mind" but that they didn't get names.
What they're doing: Interior referred questions about an OSMRE director to the White House, which didn't respond to requests for comment.
So far, OSMRE hasn't issued any new industry-wide regulations under Biden, a silence environmentalists have partially blamed on the lack of a nominee.
It's worth noting, however, that OSMRE faced a hiring freeze before Biden and is now having to shepherd a large and politically important cash influx.
Interior deputy assistant secretary Steven Feldgus said in a statement provided by the department that OSMRE "is working diligently" on the cleanup money and has allocated nearly $725 million in first-year funding.
"This program is enabling economic revitalization by reclaiming hazardous land for recreational facilities and other economic development uses, and creating good-paying jobs in coal communities," Feldgus said.
An Interior spokesperson also told Jael that the agency in the coming weeks will roll out a proposal addressing an industry-friendly Trump rule on coal site inspections.
Go deeper