H.R. 1's strange bipartisan add-ons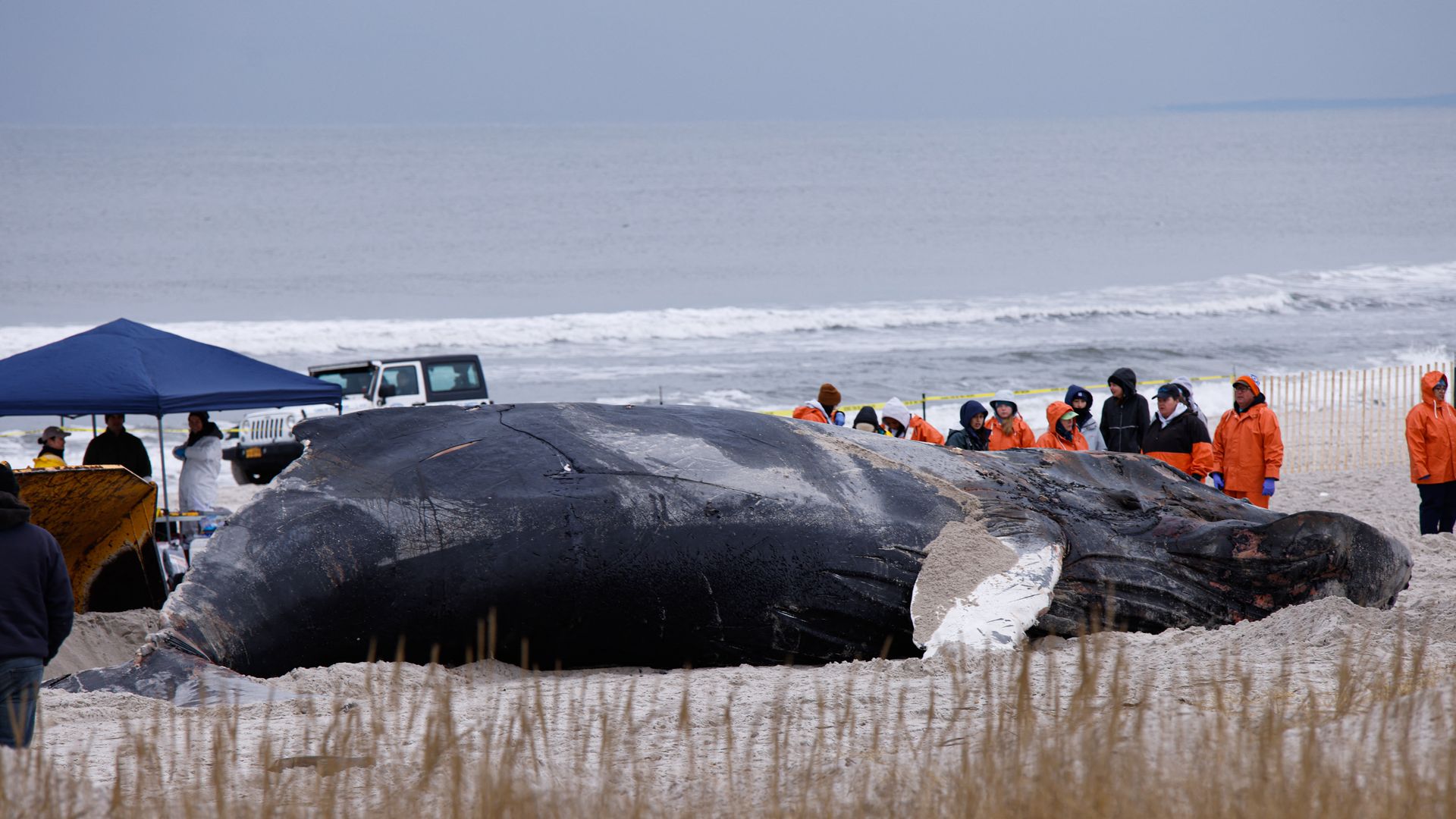 The GOP energy bill's passage was far less surprising than the left-field amendments tacked on during debate.
Why it matters: The bipartisan support for some of these add-ons signals other spaces where Republicans could get narrower wins on energy policy that would frustrate other Democrats and President Biden's team.
Let's go through the highlights ...
🐳 Whale conspiracies — Six Democrats joined the GOP to support an amendment calling for a GAO study into the negative impacts of offshore wind development in the North Atlantic.
An additional 29 Democrats voted for another amendment asking GAO to study the environmental review process for offshore wind.
Republicans, during floor debate, pointed to the unproven hypothesis that offshore turbines could be killing these whales.
🛢 SPR ban supercharge — Rep. Chrissy Houlihan got an amendment into the bill via voice vote that would ban sales from the Strategic Petroleum Reserve to China and other U.S. adversaries, including Iran and North Korea.
House Republicans passed a narrower measure this year aimed squarely at sales to China, a political messaging maneuver to rebuff Biden for letting oil out of the SPR to combat Ukraine-related gas price spikes.
🔥 Gas stove wars — More than two dozen Democrats helped the GOP pass an amendment from Rep. Gary Palmer to ban the Biden administration from implementing gas stove efficiency rules.
It's a culture-war bludgeon Republicans are using against Biden.
Go deeper