Podesta praises Manchin permits bill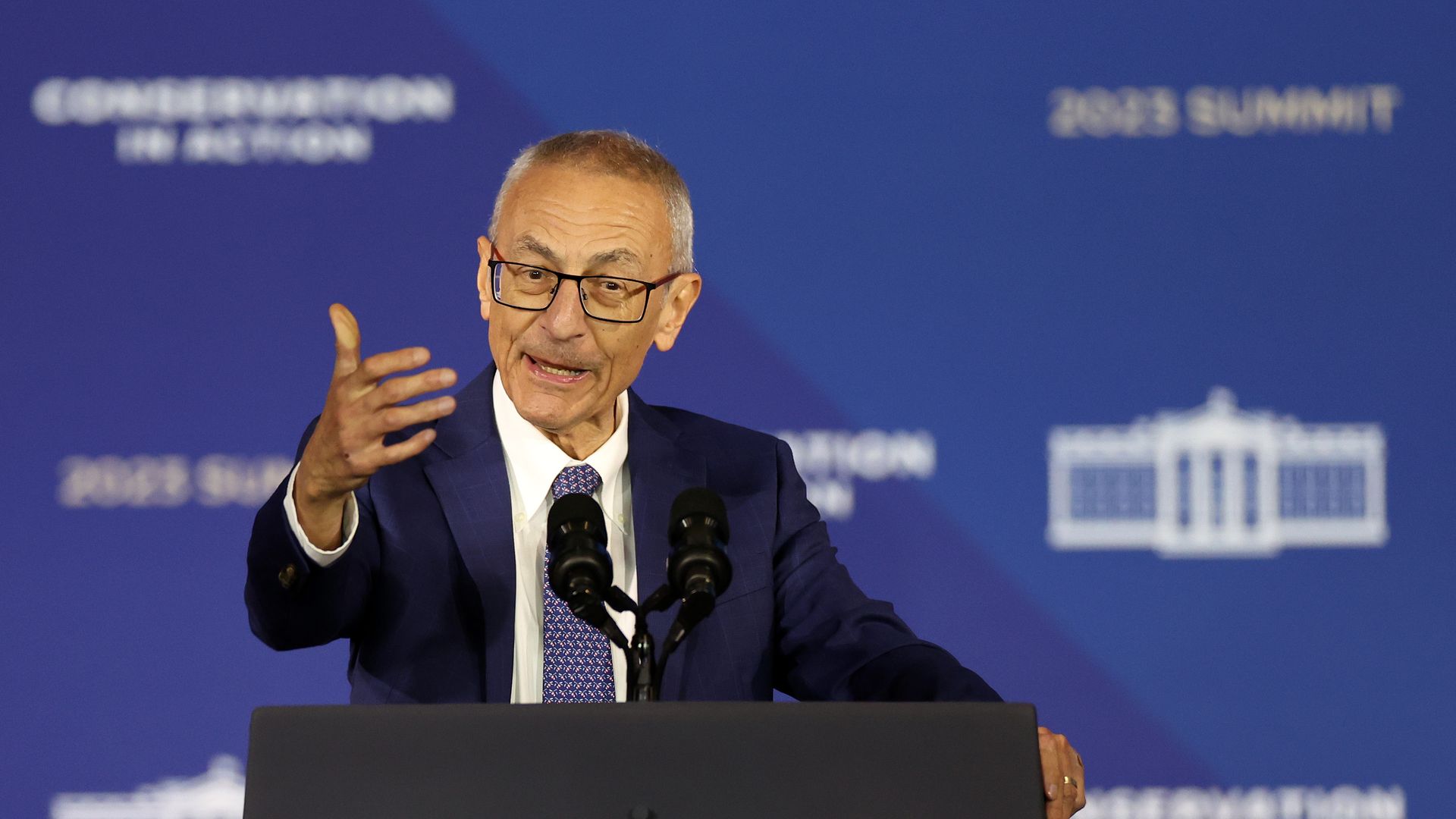 White House clean energy chief John Podesta publicly praised Sen. Joe Manchin's permits bill Tuesday as House Republicans prepare to vote on their own oil-friendly permitting proposal, Jael writes.
Why it matters: Podesta clearly sees the Manchin bill — which many Democrats have painted as a fossil fuel industry giveaway — as a preferred alternative to the GOP's H.R. 1.
Driving the news: Podesta told a packed house in the Ronald Reagan Building that the Manchin proposal, which last year couldn't pass the Senate, was a "balanced bill that dealt with energy security."
Podesta said that H.R. 1 by comparison is "unbalanced," includes "some very dubious environmental giveaways" and "does nothing for clean energy."
The White House will try to negotiate a bipartisan permits proposal in the Senate, Podesta said, "that both accelerates the transition ... and deals with these other energy security issues."
He made the remarks at the SAFE Summit, an energy supply chain policy conference co-hosted by SAFE and the Electrification Coalition.
At the same time, remember, Manchin is holding talks of his own with House Republicans to seek consensus on permits.
And the GOP is floating that energy issues could be a factor in debt limit talks.
Between the lines: Podesta emphasized that the White House is deeply involved in permitting decisions right now — indicating sensitivity to corporate America's concerns about the pace of energy project decision-making.
He said the "top tier" of the administration's political team is currently paying attention to "individual permitting decisions" made by agencies.
"We're hopeful that we can develop bipartisan legislation again this Congress, but we're also using our authority that we have to try to speed up" the process, Podesta said.
The big picture: As we told you this morning, despite K Street and President Biden wanting to make a deal happen, some Democrats are saying now isn't the time.
We'll be watching to see if Biden's team gets their hands deep enough into congressional discussions to change things.
Go deeper