Inside the IRA farm fight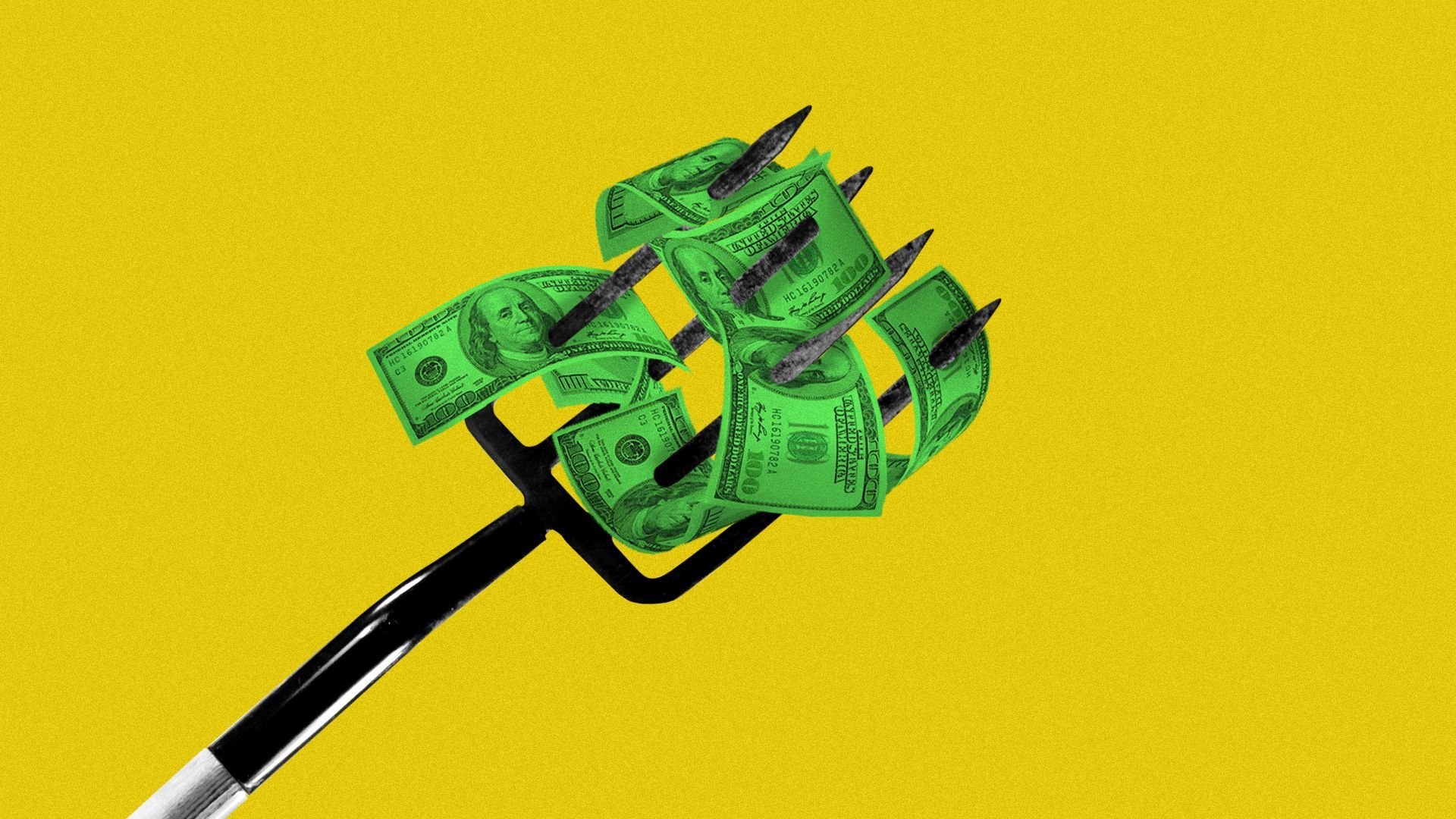 Signs are emerging that House Republicans might try to defund part of the IRA through the farm bill — but it won't be easy.
Why it matters: The farm conservation programs boosted by the Inflation Reduction Act are extremely popular — a reality that will run head-on into conservatives' desire to rip apart the IRA.
They'll have to go up against not only environmentalists but also hunters and farmers who want ample funding for those programs.
What's happening: Ag Chairman Glenn "GT" Thompson told Axios in late February that "repurposing" some of the IRA money was "on the table" and "in the pot of money that's out there" for strengthening agriculture protection and support programs.
The IRA authorized $19.5 billion in additional funds to farm bill conservation programs like the Environmental Quality Incentives Program and the Conservation Reserve Program.
Ag Republicans by and large opposed the IRA funding. Now they're facing calls from farm trade groups to increase funds in this year's farm bill so "safety net" programs like crop insurance stay in line with inflation rates.
These same groups have also called for robust funding to the conservation programs and additional staffing to make sure more dollars go to producers.
At the same time, sportsmen's groups who often ally with eco-conservatives sent a letter to Ag chairs in late February urging them not to touch the IRA funds.
The letter, which was reviewed by Axios, says the IRA dollars combined with existing farm bill funding "represents the best opportunity in decades to meet producer demand for conservation programs."
"From a hunting and fishing perspective, and a conservation perspective, folks have lined up pretty strongly," said Patrick Donovan of the Theodore Roosevelt Conservation Partnership, one of the groups that signed the letter.
The thorniness of the situation became clear last week when Thompson and other GOP members sent a letter to House Budget Republicans acknowledging the popularity of these programs — but still leaving a door open to cuts.
"While not all Members of this Committee agree with the manner in which the new funds were provided, the oversubscription of these conservation programs — many of which are cost-share programs with producers — has long been a shared concern for many," the letter says.
It continues that the committee "will be undertaking a thorough analysis" of the funding to ensure it is "targeted to address the most critical conservation needs to maximize their environmental impact or address other related funding concerns within the farm bill."
Zoom in: We expect recent CBO farm bill math to play a key role in these discussions.
CBO estimates only $15.3 billion in IRA farm money will be spent by its legal deadline (see the last page of this numbers-heavy document).
Recent analyses suggest key issues here are staffing and application requirements.
It's unlikely that many conservatives will see a larger bureaucracy as the solution, given that they already loathe funding new federal hires as a fix for the pace of permitting.
The other side: Senate Democrats are already countermessaging against reprogramming IRA funds elsewhere, indicating that this could become a flashpoint for the must-pass bill.
At a hearing last week on the farm bill, Senate Ag chair Debbie Stabenow said the IRA funds will mean "we are finally able to address the backlog of farmers who want to be able to use these important conservation tools."
The bottom line: If the farm bill is going to play a role in conservative Republicans' efforts to significantly slash overall nondiscretionary spending, any pot of potentially unspent future spending could be a target for cuts.
But it could undermine the consensus needed to pass a new farm bill by the time the current one expires — the end of September.
Go deeper