Senate's carbon tariff debate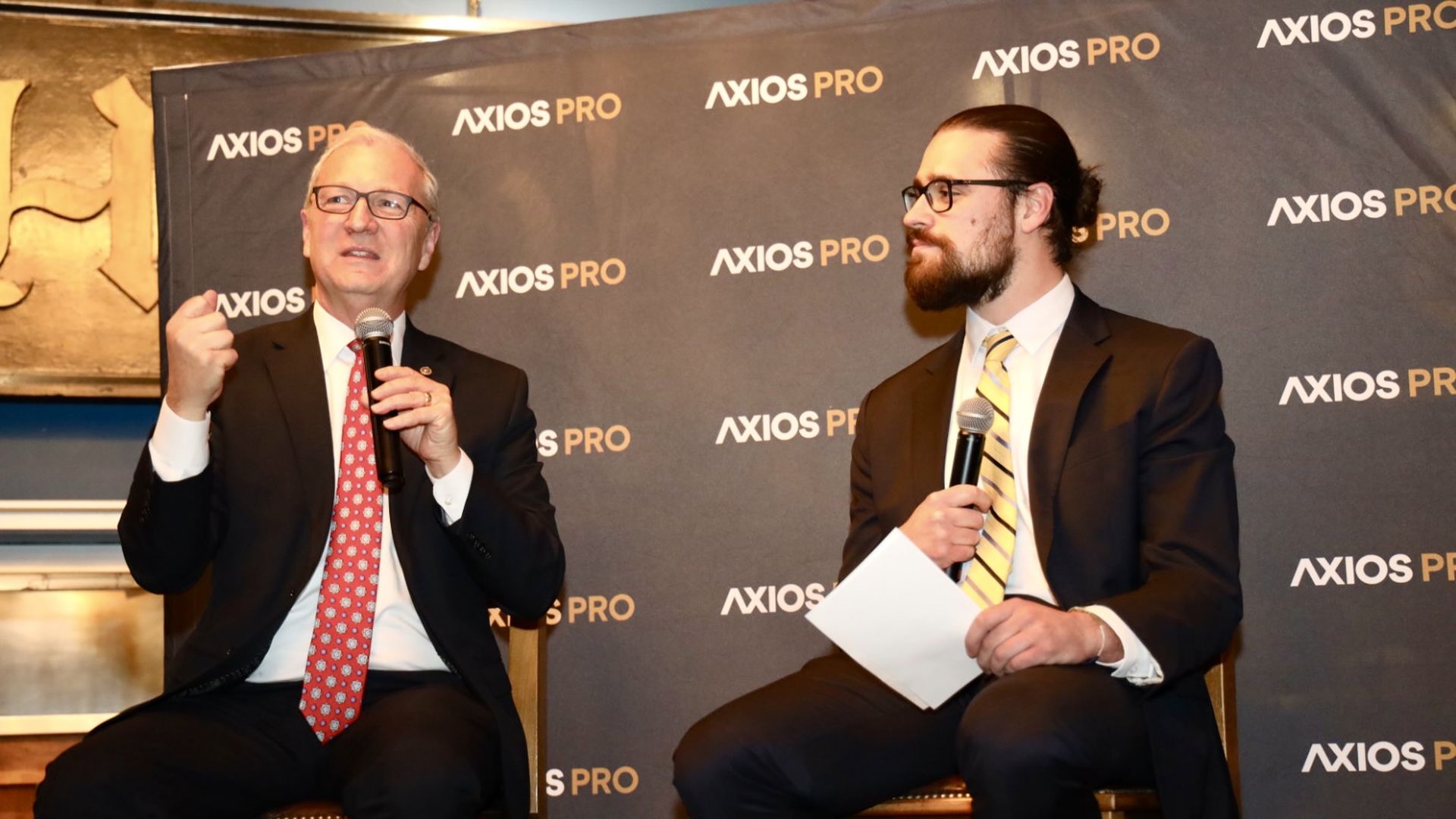 The GOP might have competing carbon tariff proposals.
Why it matters: It shows how much interest the Hill has on the subject, even though the discussions are nascent.
Driving the news: We brought you a scoop this week about Sen. Bill Cassidy's forthcoming foreign pollution fee bill. Now, Sen. Kevin Cramer says he wants to develop his own framework.
"I've settled on a position that I've taken that is what I consider to be the lowest hanging fruit in the CBAM sweepstakes, or the carbon pricing sweepstakes. Sen. Cassidy's is a little more nuanced," Cramer told Nick during the Axios newsletter launch event Wednesday night.
To be clear, neither Cassidy nor Cramer supports pairing a carbon border adjustment mechanism with a domestic price on carbon.
In general, the idea is to put a fee on imports of carbon-intensive goods like steel and cement and to join a "carbon club" with the EU and other trading partners.
The policy mechanisms here are complex, but for the GOP, carbon tariffs offer a way to punish China for its greenhouse gas emissions and prop up U.S. industry.
What they're saying: Cramer said he wants to put different proposals on the table to find a Senate consensus.
"I believe that we'll find enough common ground among all of them to do one of them in a bipartisan way," Cramer said.
There's "a process underway already of bipartisan conversation about that. I think it's serious and well-intentioned," Sen. Sheldon Whitehouse said in a gaggle after his first hearing as chair of the Budget Committee.
Of note: Whitehouse and fellow Democrat Chris Coons both have their own CBAM legislation.
Whitehouse's bill would pair it with a conditional domestic carbon fee, an idea the GOP is unlikely to support.
Democrats discussed including a carbon tariff in the IRA, but they ultimately dropped it.
Go deeper