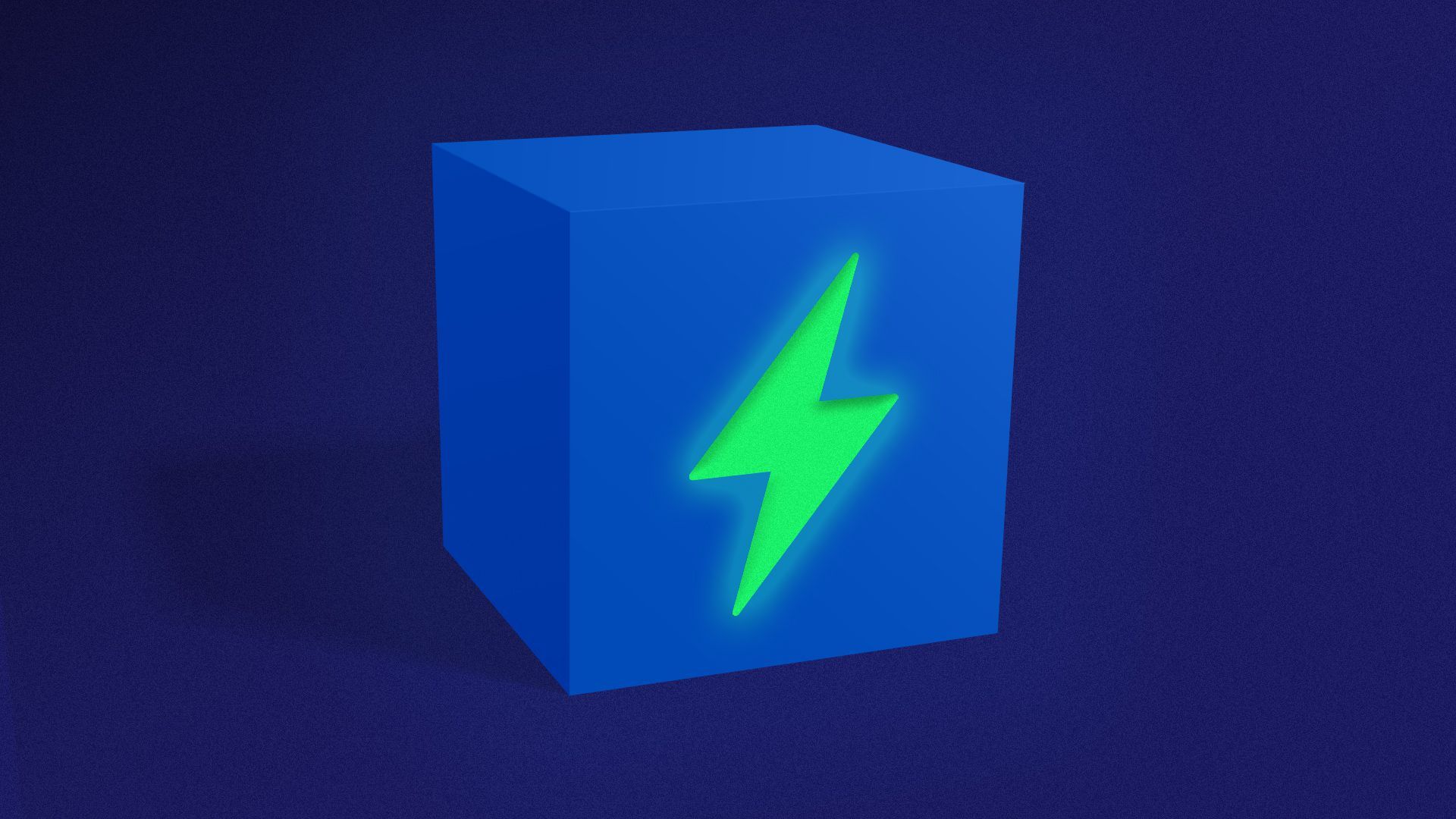 The Biden administration says it's moving forward with an effort to assess cryptocurrency's climate impacts.
Why it matters: Crypto is struggling after FTX's demise, and Biden might be about to kick the industry while it's down to keep it from stalling climate progress.
Driving the news: Sen. Elizabeth Warren told Axios as she rushed into a Senate subway car that she has "had conversations with the Department of Energy and I believe they will be making an announcement soon" on crypto mining and energy usage.
Warren urged DOE to require crypto miners to disclose how much energy they use. The White House last year recommended that the department start obtaining this information in a report that raised red flags about the industry's energy consumption and climate footprint.
Advocates have been pushing DOE to act now because the FTX collapse created a political window of opportunity.
"Now's a good time for so many reasons," said Jeremy Fisher of Sierra Club.
What they're saying: A DOE spokesperson confirmed it will be "outlining its efforts to evaluate crypto's energy intensity in the coming months."
The spokesperson flagged that Energy Secretary Jennifer Granholm sent Warren a letter in November stating that it has the authority to collect this data.
"I welcome your input on how we can best partner to understand and mitigate any harmful energy and environmental impacts of the cryptocurrency industry," Granholm told Warren in the letter.
The big picture: Climate advocates are concerned that the sheer energy drag from crypto mining will help keep uneconomic coal, oil and gas power plants alive.
Who we're watching: Sen. Cynthia Lummis is a leading advocate for the crypto business on the Hill, and being from Wyoming, she also advocates for coal and oil interests.
Lummis noted that some crypto miners get power from otherwise-wasted natural gas flares or renewable energy.
"These are just some of the innovative ways this industry is thinking outside of the box when it comes to energy usage," she said in an email.
Go deeper