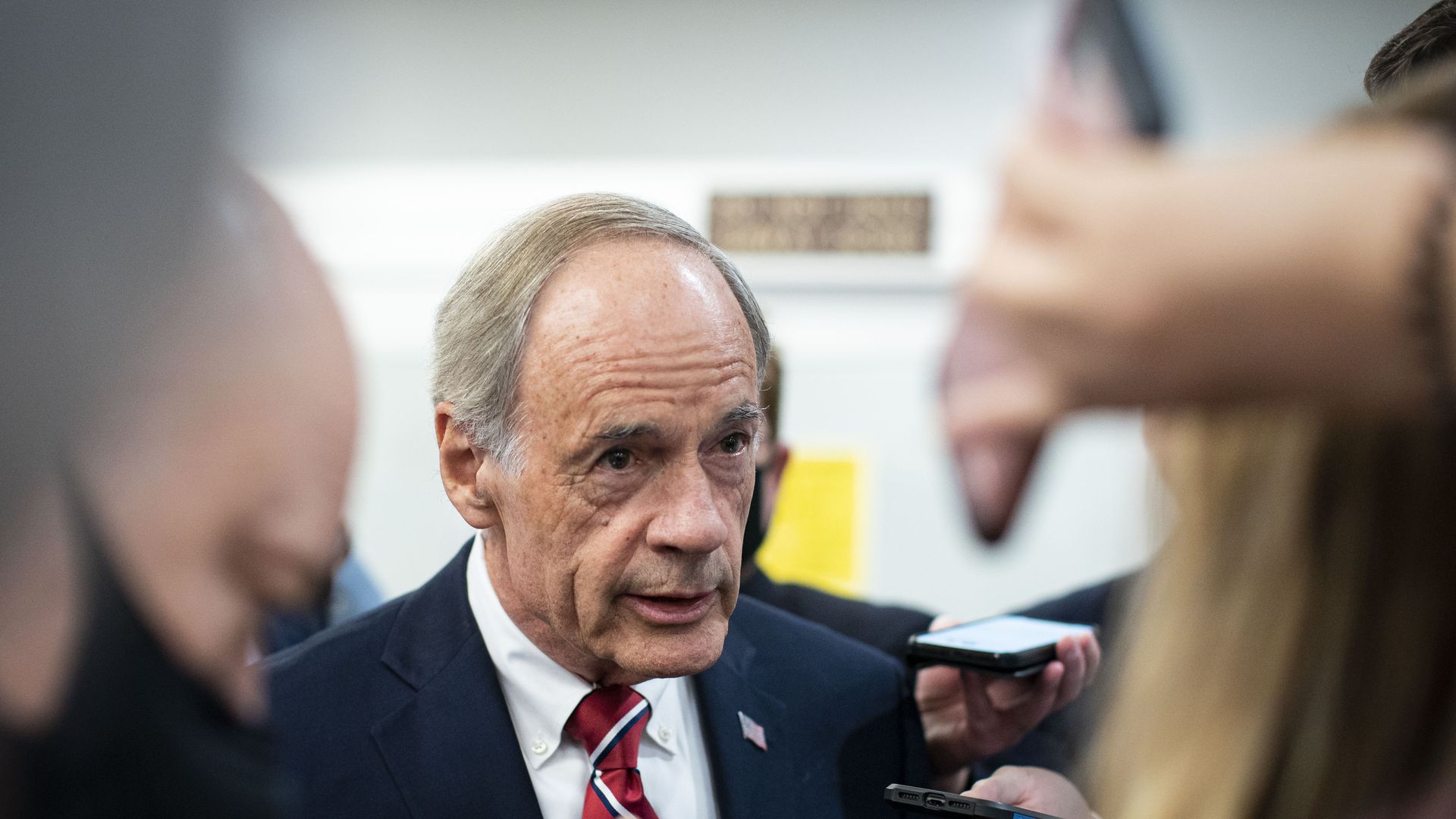 EPW Chair Tom Carper is looking to draft a bipartisan bill dealing with PFAS and other emerging contaminants during this Congress.
Why it matters: This issue isn't going away, and there's plenty of appetite on the Hill to prod EPA and do more to clean up contaminated sites.
Context: EPA is already proposing to regulate PFOA and PFAS — two per-and polyfluoroalkyl substances linked to human health risks.
Congress also gave the agency $2 billion to tackle emerging contaminants in the infrastructure law.
Environmental activists want the agency to move faster.
Carper said he's talking to ranking member Shelley Moore Capito and the relevant House committee chairs about what a bipartisan package might look like.
"Even last year, we discussed seeing what we could do with respect to permanent chemicals and couldn't come together," Carper said. "We're trying again this year, and I'm encouraged that we'll be able to do that."
What's next: Talks are early, and both Carper and Capito told Axios they don't know yet what a legislative package would include.
"We're waiting for the EPA to give us a safe drinking level, but yes, we are going to work on this together," Capito said on her way to a vote this morning.
Go deeper